Baltissimo Ubuntu
how an architectural concept of six interconnected houses paves the way for 24 autonomous housing units for people with disabilities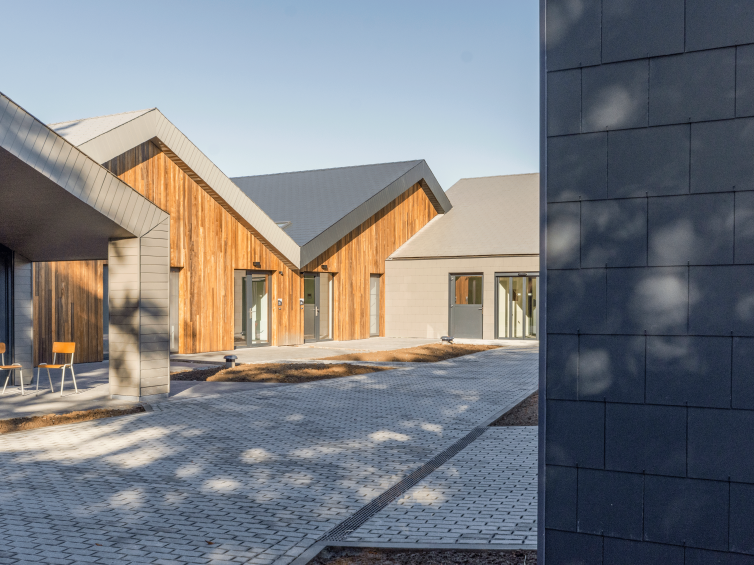 New construction of a collective residence for handicapped persons.
Baltissimmo constructed the 'Villa Madiba' for the Ubuntu Achtanker not for profit organisation. The 'Villa Madiba' is a care home numbering 24 housing units designed to enable handicapped persons to live in as autonomous a manner as possible until the end of their days. The building thus pays a high degree of attention to communal functions and to support services.
One of the guiding principles behind the concept was to create a family spirit. From an architectural point of view, this translates as a division of the building into six interconnected ground level houses with sloping roofs. Three houses are located on the road and thus reflect the habitual typology of the urban landscape.  The other three houses are set back in order to create a U-shape around an interior space.  Each of these living units possesses its own garden and its own entrance door. A pedestrian walkway encircles the building and also leads to the site of the not for profit organization, located to the rear. Cars, which are forbidden on the site, have to park at the drop-off points in the road or in the underground garage.
The building includes three spaces for communal living, each of which has a fully equipped kitchen. It is also possible to plan a kitchenette in the studios. Personal adaptability is in fact an essential element of the family characteristic. An area for the accompanying personnel which, with its own bathroom and bedroom provides all that is necessary for passing the night, guarantees effective assistance and personalized accompaniment when this proves to be necessary.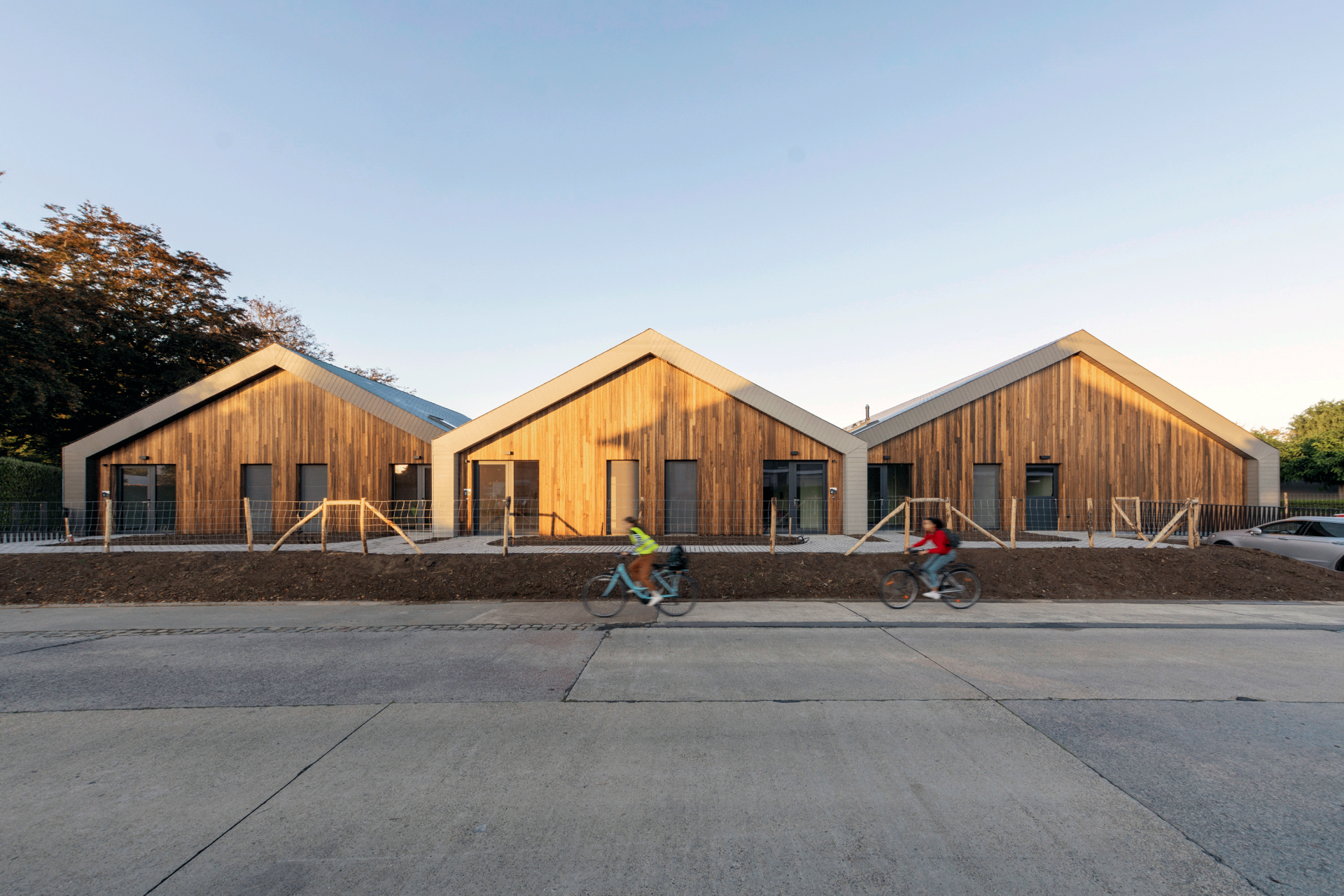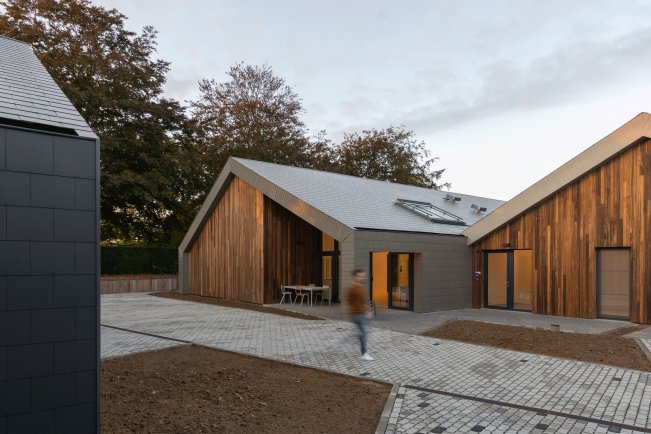 program
new construction of a collective residence for handicapped persons.
client
Ubuntu Achtkanter not for profit organisation
address
Villa Madiba – Bevrijdingslaan, 8580 Avelgem Belgium
building type
care • live
status
completed
expertises

architecture

b.i.m

interior architecture

offices

antwerp

size
700 m²
team
architect: assar architects
contractor: Bekaert Building Company
structural engineer: BM Engineering
building services: BM Engineering
health & safety coordinator: IVC