Realex
how a building's double-skin façade facilitates an optimal use of the interior zones by controlling heat and light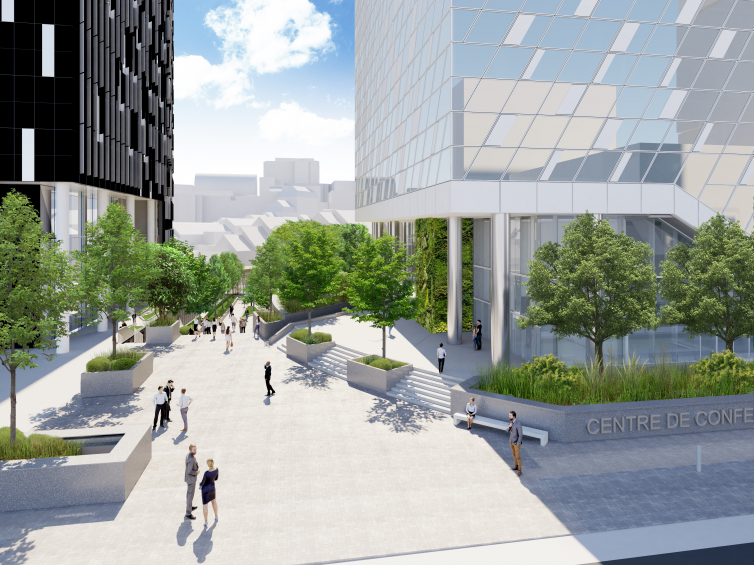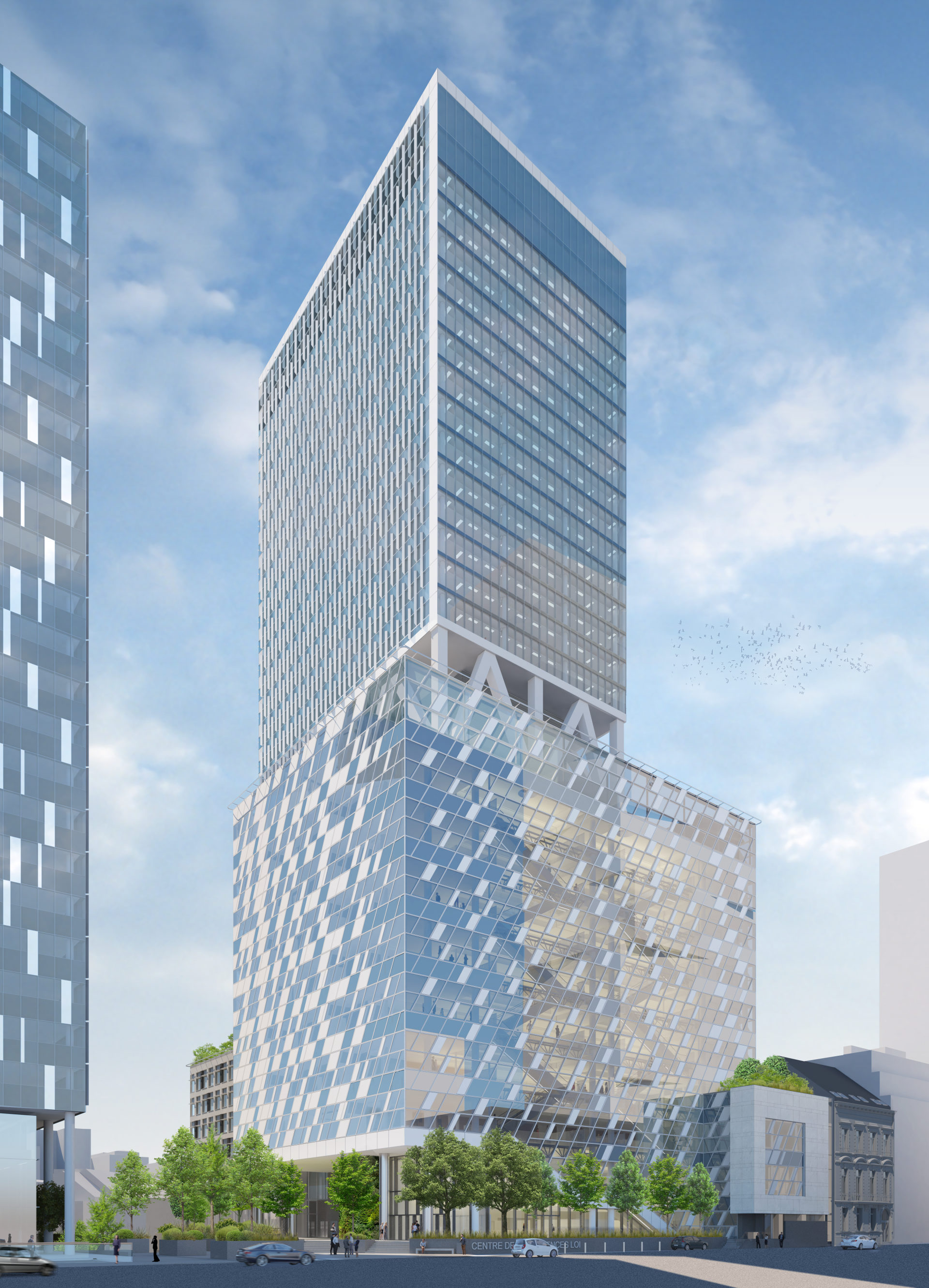 The project comprises a conference centre for the European Commission, an independent office building, retail space and areas of public interest or for public service functions.
Ideally located in the heart of the European district of Brussels and in the immediate vicinity of multimodal public transport services, Realex is located on the Rue de le Loi and forms part of a vast urban project aiming to give this thoroughfare a new look through creating an open space, pedestrian routes and free areas linking the different districts and offering a mix of functions. A vast public pedestrian area (pocket park) crosses the site. The conference centre will be characterised by great  transparency through its powerful image and its views over the circulation routes and the reception halls. The tower is positioned above an imposing structure designed to render the conference centre free of any constraints.
As with all contemporary buildings, Realex Tower responds to current requirements in terms of energy economy. Within this context, the technical and visual conception has resulted in the creation of a high energy performance facade.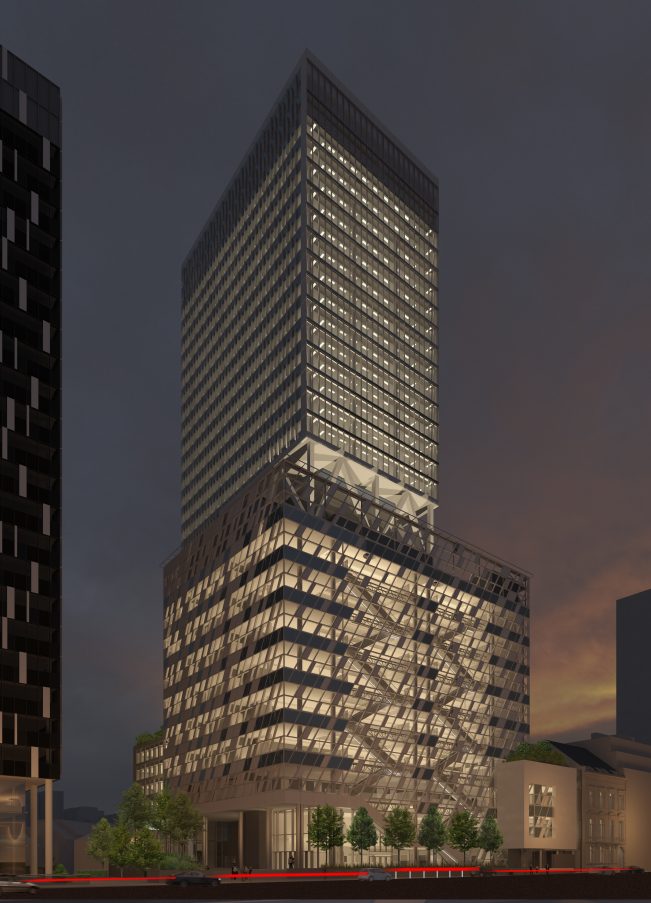 program
office, retail and community facilities building and conference centre
client
Freelex sprl, Leaselex sprl and Immo Silex
address
between the rue de la Loi and the rue Jacques de Lalaing, Brussels Belgium
building type
work
status
conception
expertises

architecture

offices

brussels

size
76.923 m² + 266 underground parking spaces
team
architect: assar architects
général contractor BPC
structural engineer: Greisch
building services: Felgen
project manager: Atenor