Amblève A&B
when 2 residential buildings revitalise an urban site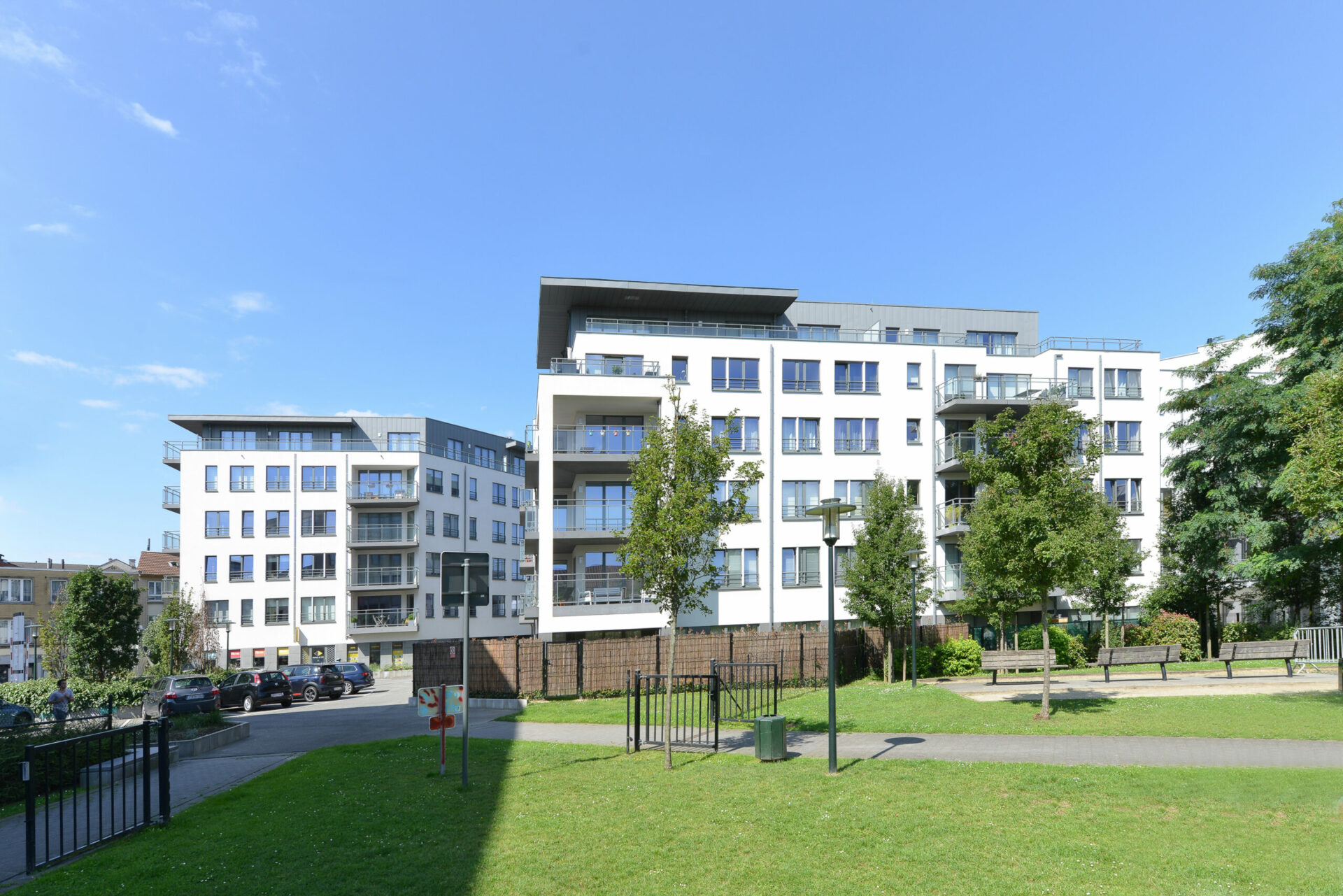 project characteristics
Ilot Amblève A&B is a housing development implemented as a continuation of the rehabilitation of the Amblève block in Auderghem (Brussels).  It formed part of the intention to enhance the architectural value of the site, which was made up of a heterogeneous group of low-quality dwellings, abandoned tertiary buildings and commercial spaces that were difficult to develop. The dismantling of the existing constructions, combined with a decontamination plan, made it possible to restore a quality space with green areas in continuity with the neighbouring parks and protected from the noise pollution of the nearby Wavre road.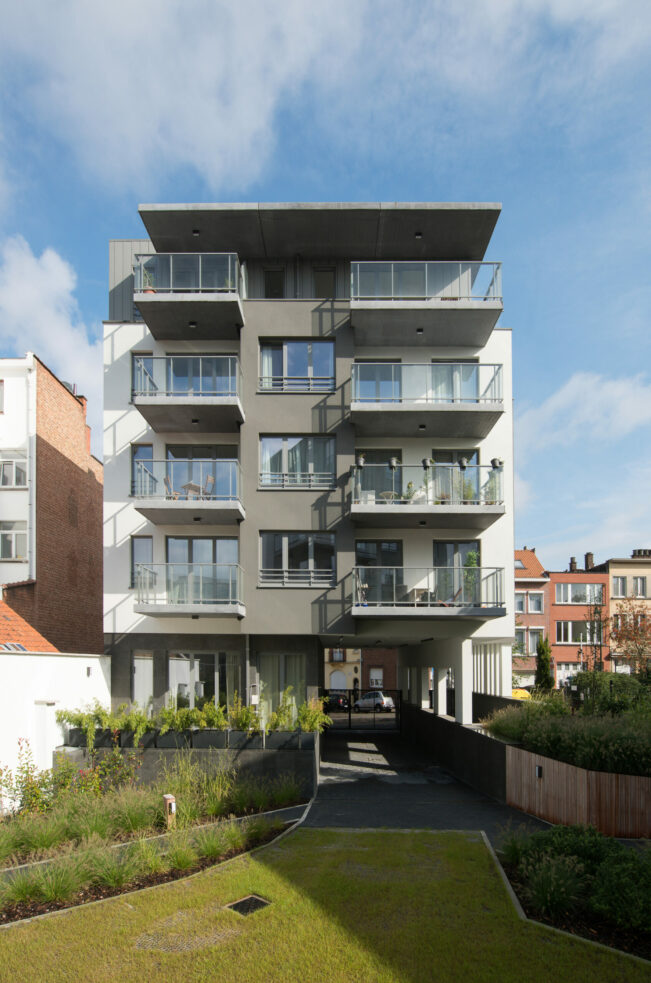 program
construction of two residential buildings comprising a total of 40 residential units & a basement car park.
client
VOP sa
address
Place de l'Amitié 7-8 • 1160 Bruxelles
building type
live
status
completed
expertises

architecture

landscape design

project management

construction management

health & safety coordination

offices

brussels

size
4.889 m²
team
• architect: assar
• structural engineering: IRS
• fluid engineering: IRS
• landscape design: assar
• contractor: VOP sa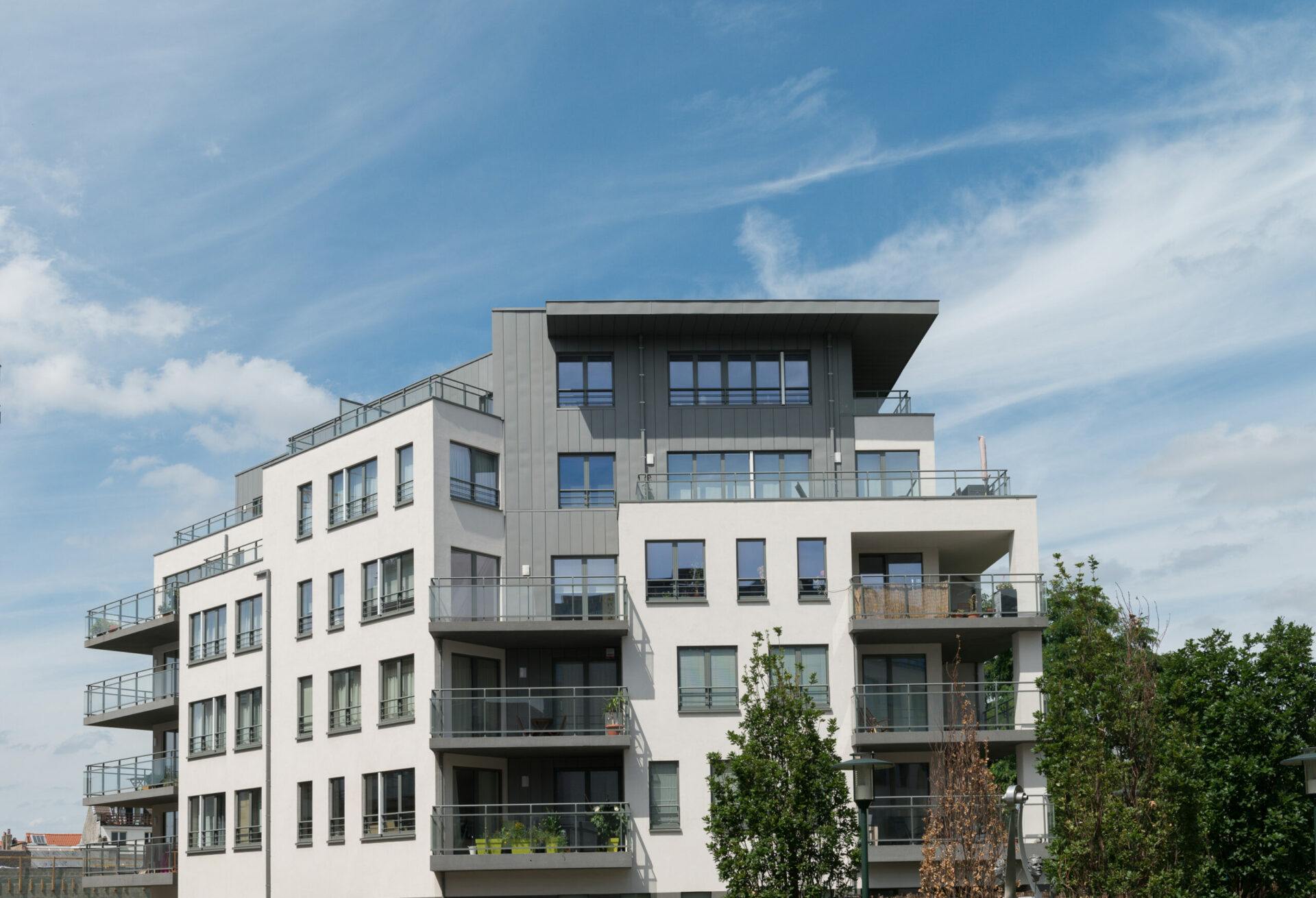 The construction of the two residential buildings, which meet low-energy standards, integrates the different dimensions of the site.
Particular attention has been paid to this integration, which is based on 3 factors:
a dimensioning of the volumes
the development of a site plan in keeping with the environment of the block
a homogenisation of the materials and image of the different buildings
Building "A" is in keeping with the volumes adjacent to the Place de l'Amitié and consists of 11 one- and two-bedroom residential units.
Building "B" inside the block consists of 22 residential units, divided into studios and one- to three-bedroom apartments. The complex is connected by a shared car park.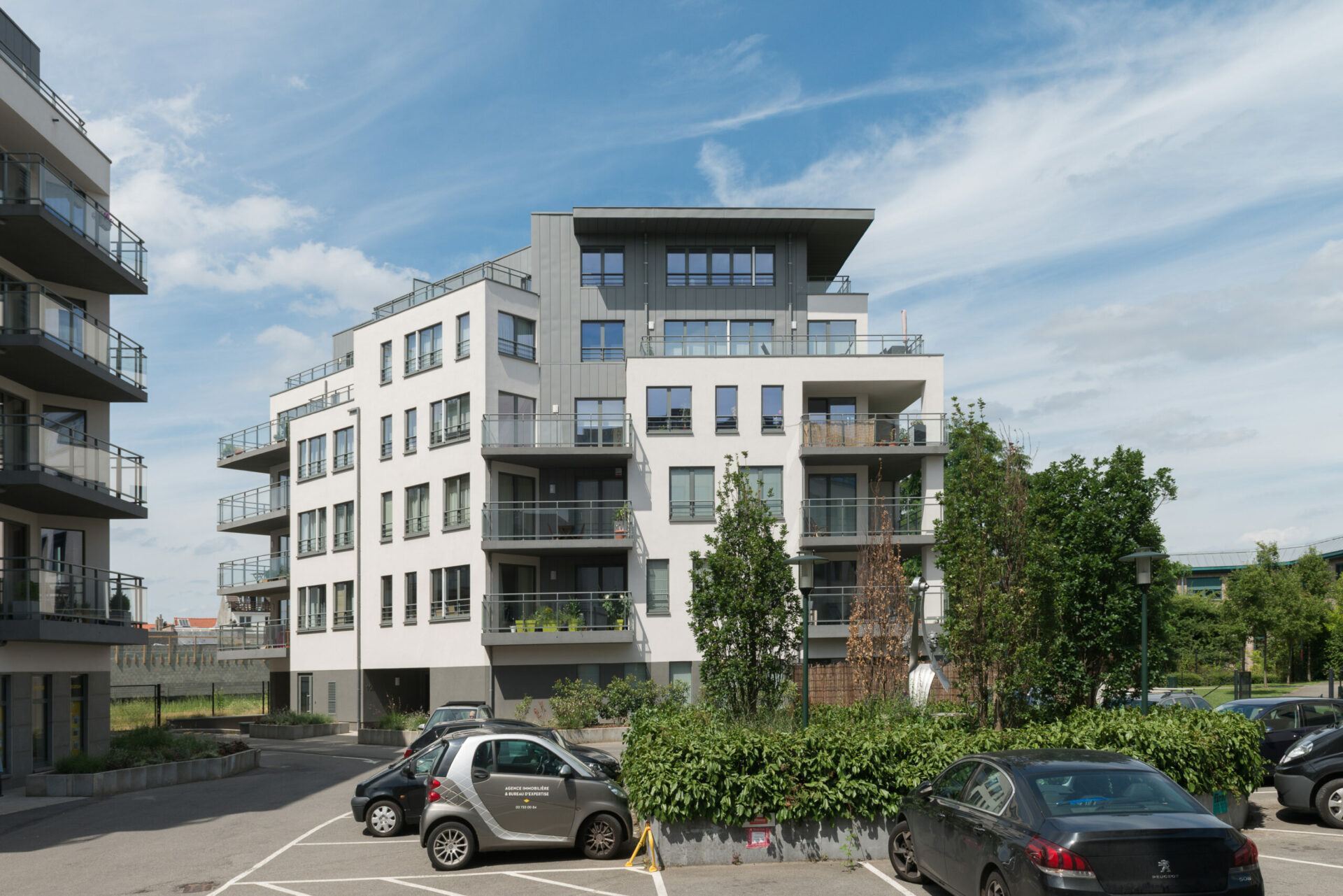 A green space (open ground) enables a spatial connection with the neighbouring rear garden of Brustar Auderloft. In this way a larger green ensemble has been created, offering green views in an urban setting.