AGC technovation center
how to turn a scientific research and industrial development building into a showcase for international technology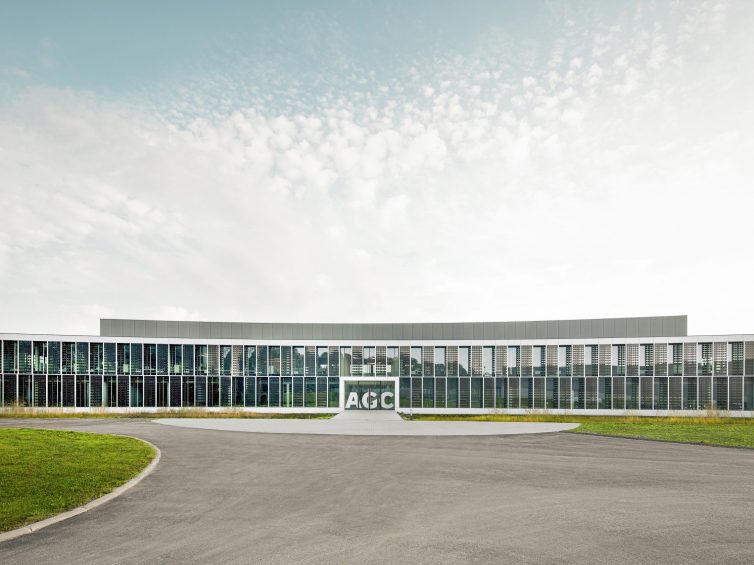 The AGC technovation center is a fully dedicated facility to research, development and analysis of AGC glass products. It contains within a single and unique building laboratory, research equipment's, halls, industrial areas, offices, and meeting-room dedicated to the different AGC services and research team.
That curved facade is the main visible and totally emblematic part of the building. Facing South, the cladding of this façade is made of white lacquered glass defining a large horizontal frame. Within the white frame a double layered open skin façade is developed. Sun shaded and protected by alternated photovoltaics glass panels, a thermal high performance glazed façade is developed in retreat. A gallery is created between those two layers adding sun shading benefits and easy walkable maintenance access.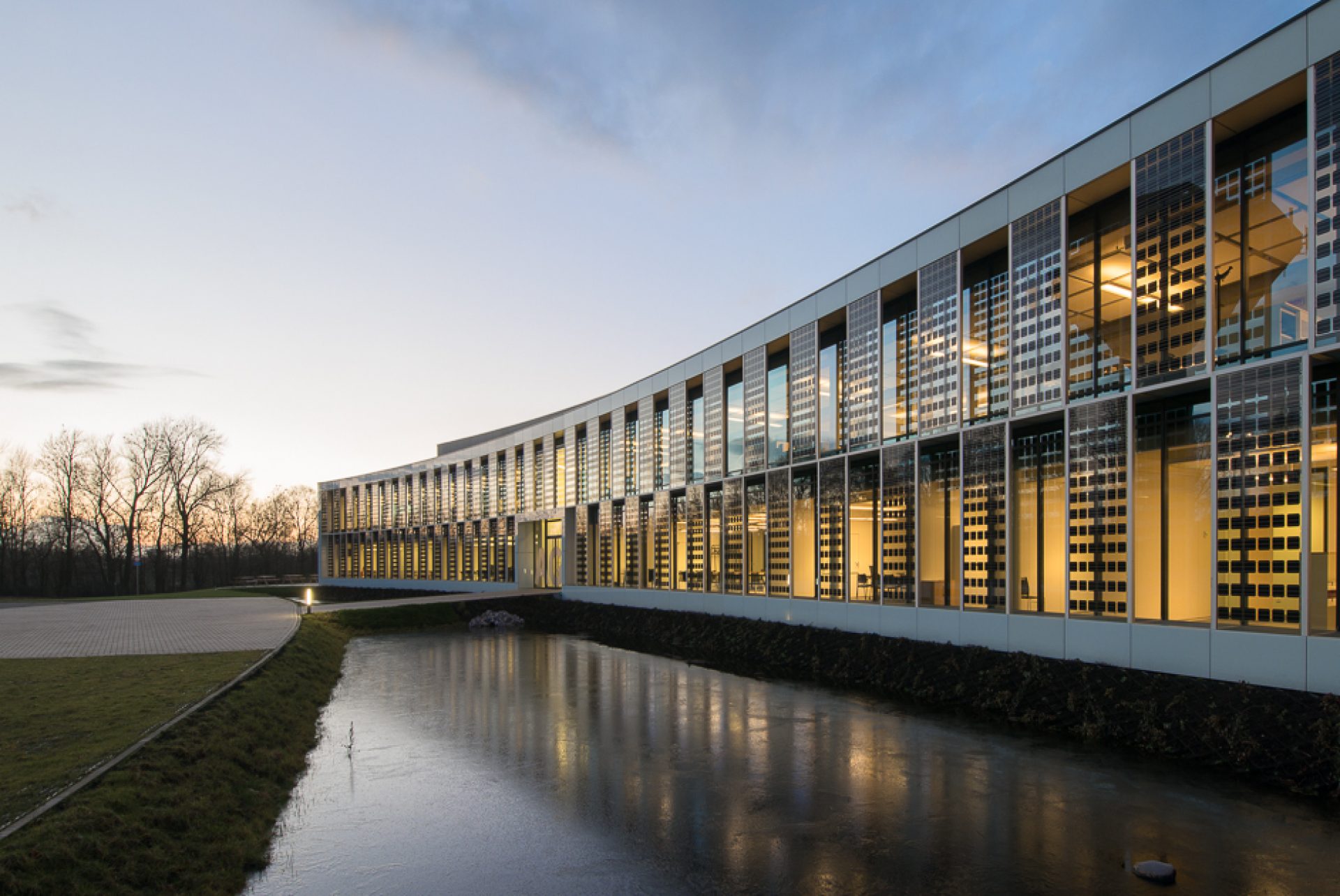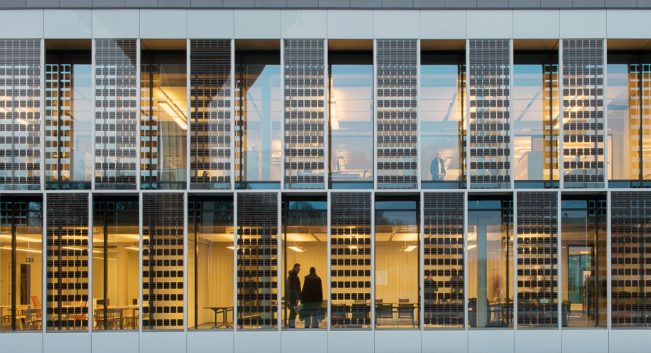 program
construction of a research centre for the analysis and the development of AGC glass products
client
AGC
address
rue Louis Blériot, 6041 Gosselies Belgium
building type
research
status
completed
expertises

architecture

landscape design

offices

brussels

size
22,000 m²
team
• architect: assar architects
• general contractor: Galère - CIT Blaton
• structural engineer: Pirnay Artélia
• building services: Artélia
• landscape architect: assar Architects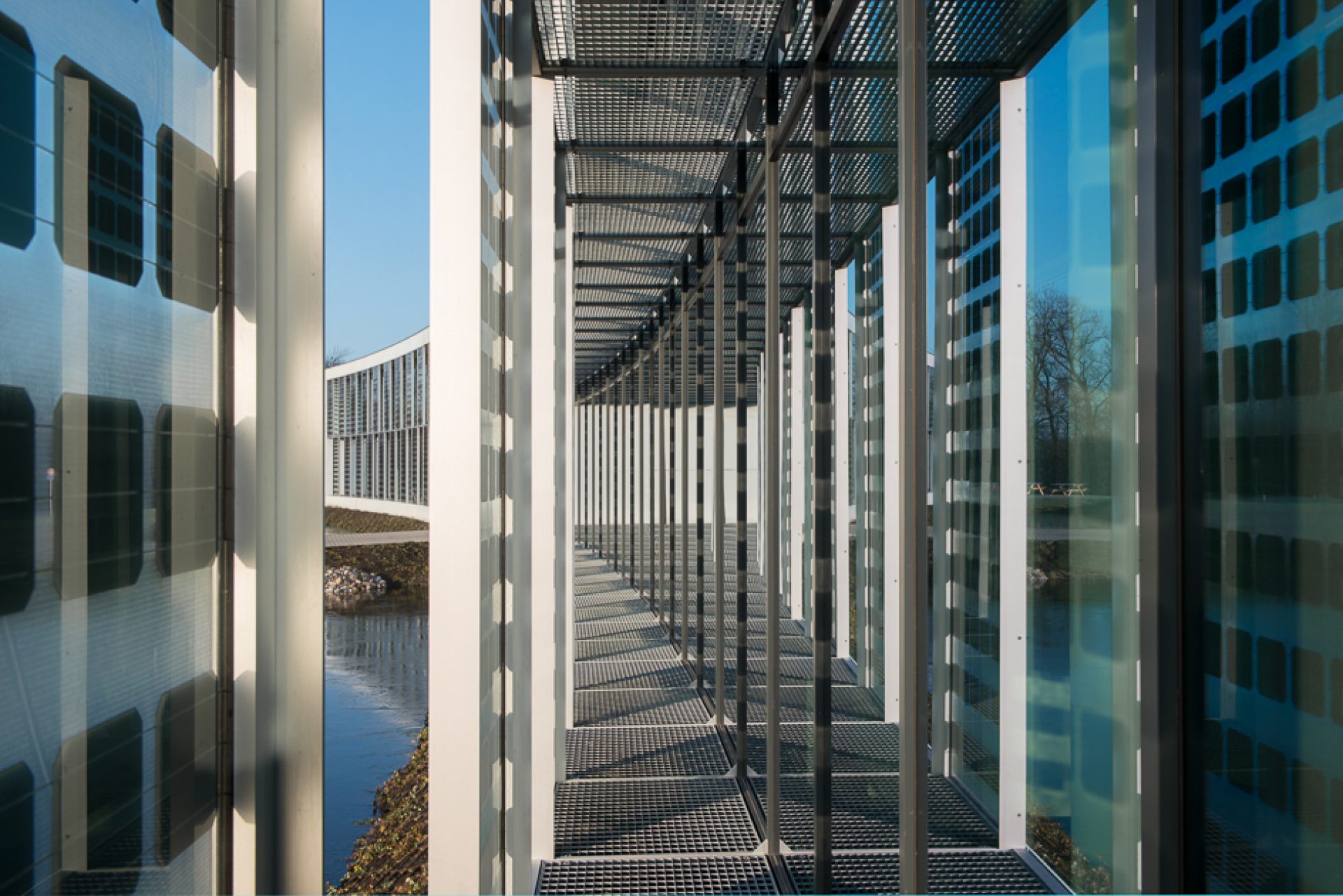 Right next to that curved white volume, the central area is developed around a patio. The eastern and western façades of that central volume is partly made of grey glass cladding. their windows benefits from colored solar glass protection perpendicular to the Est and West façades.
This industrial research building is designed with optimal horizontal flow for people, equipment's, material, or research samples, with a pertinent use of the natural topographic constraints of the site. Its footprint on site, takes also into account all the potential future AGC extensions for the next decades or research and development.