Cavell Court
the conversion of an obsolete hospital site  into an urban residential zone that is built around an interior garden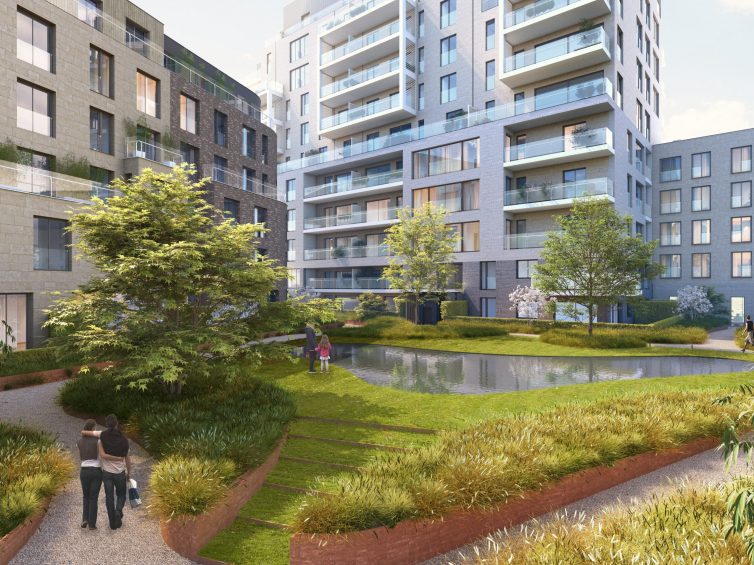 Cavell Court consists of the transformation/reconstruction of the former Cavell hospital which recently moved to the Delta site at Auderghem.
The monolithic and brutalist aspect of the former building of the 12-storey Cavell hospital, constructed at the beginning of the 70's, will be entirely transformed through the addition of vast terraces and by removing some of the heavy features of its monolithic structure to give a lighter feel and to enable the creation of living areas bathed in natural light. The base unit of the building will also be redesigned in terms of its volumes in order to harmoniously integrate this new complex of residential accommodation and retailing into the residential district in which it is located.  On the Rue Marie Depage side, the existing building will be demolished and replaced by a new 6-storey residential building with a recessed top floor.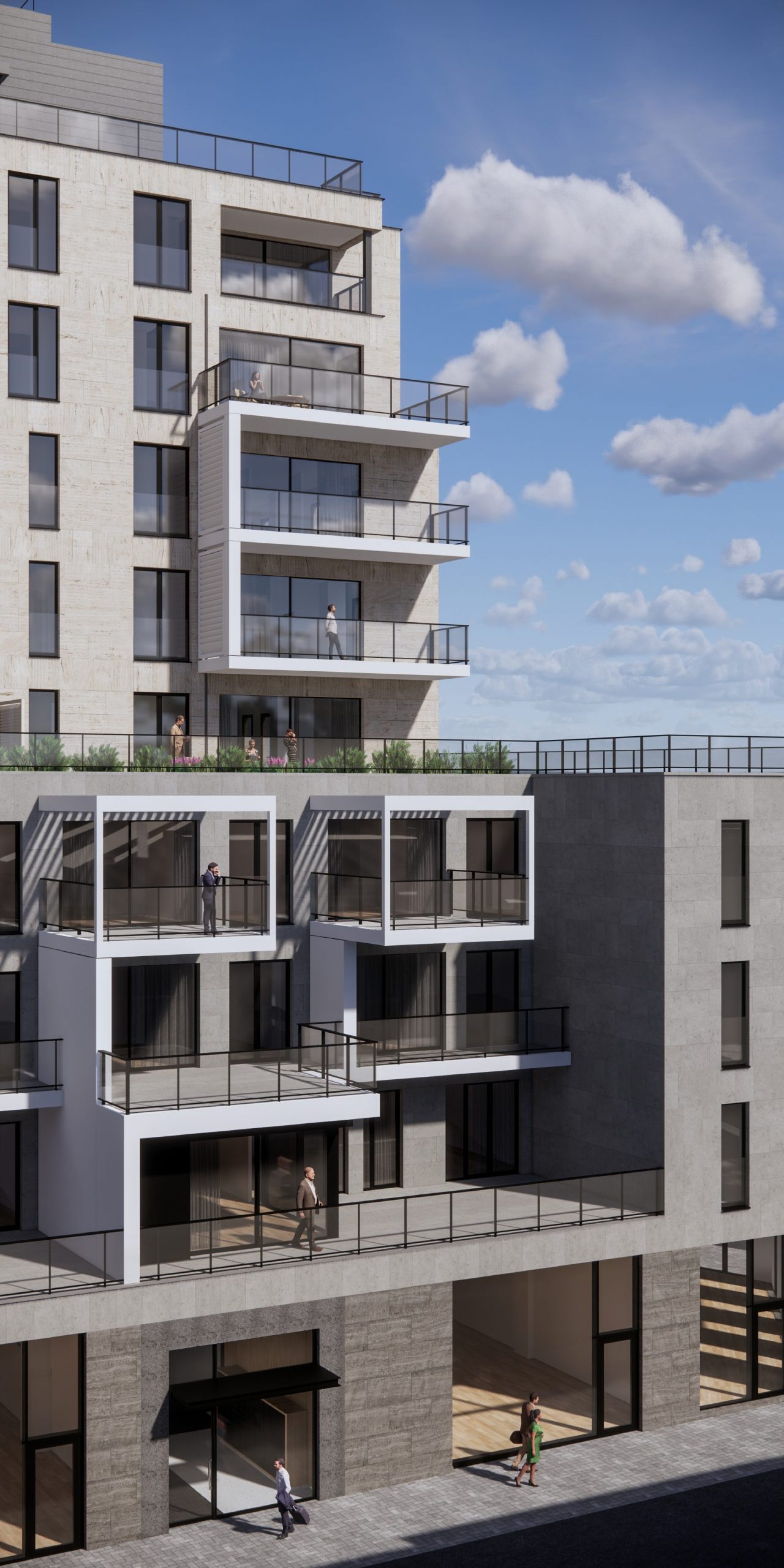 The project helps to create quality housing, with a high variety of typologies and surface areas, while the presence of a polyclinic within the lot will enable an activity of general interest to take its place.
A vast shared garden of some 2,000 m² to the interior of the site will bring pleasure to the future occupants of Cavell Court. It is the aim of the project to create a high quality of life in line with that of this well known district of the  Commune of Uccle in the southern part of Brussels.  Dividing the project into independent buildings with smaller co-ownership groupings, along with the variety of configurations and typologies of the apartments located around a landscaped garden, are some of the features which together will provide a high quality of life to this area. And alongside the vast garden, the provision of green roofs will also considerably increase the capacity of the complex to absorb rainwater.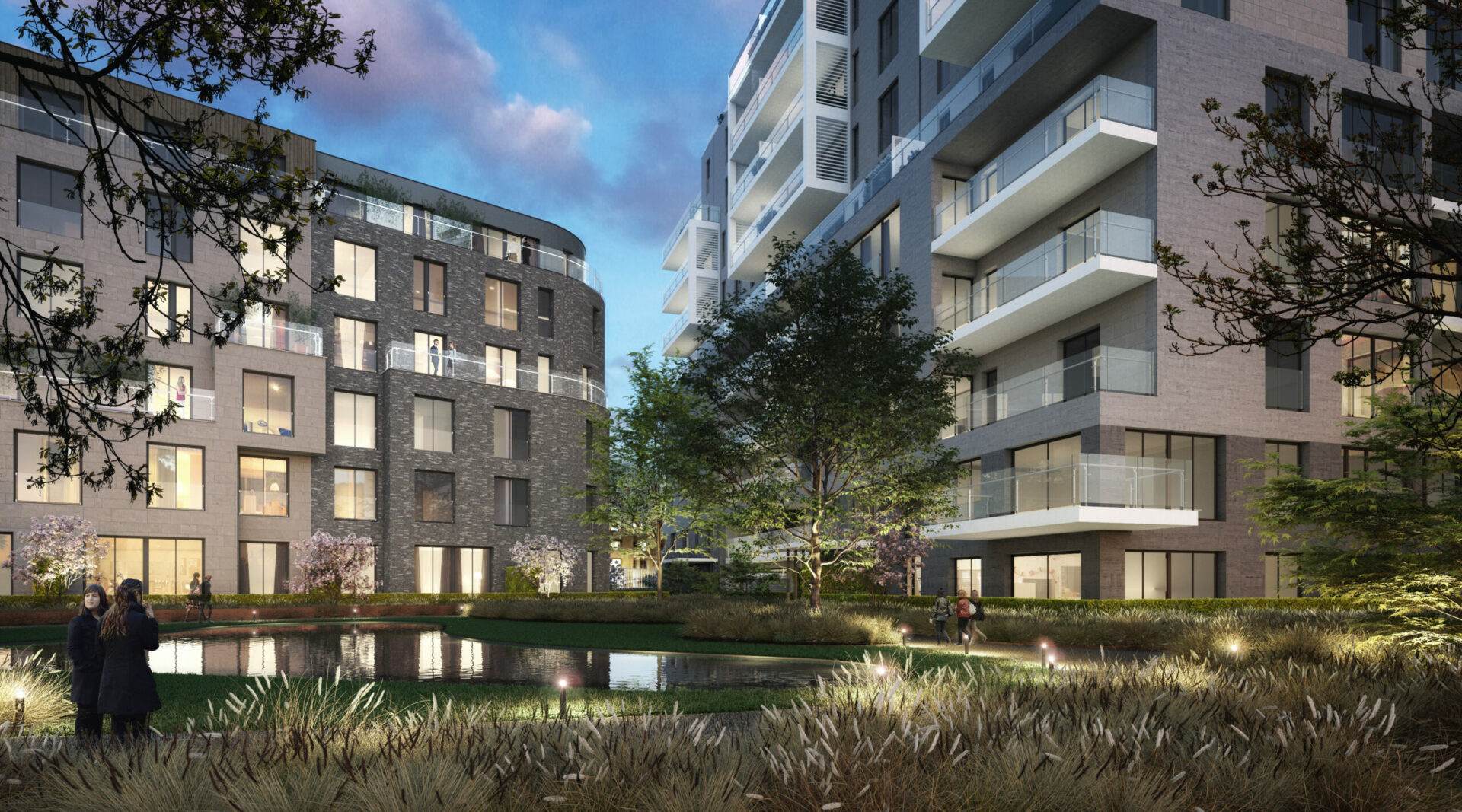 At completion at the end of 2020, Cavell Court will thus offer around 19.000 m² of surface area above ground of which 18.000 m² are in housing (145 units) and communication routes, and 1.000 m² is in retail space.