Chirec Delta
a highly structured layout contributes to a hospitals's long-term flexibility, optimising its visitors, medical personnel and logistics flows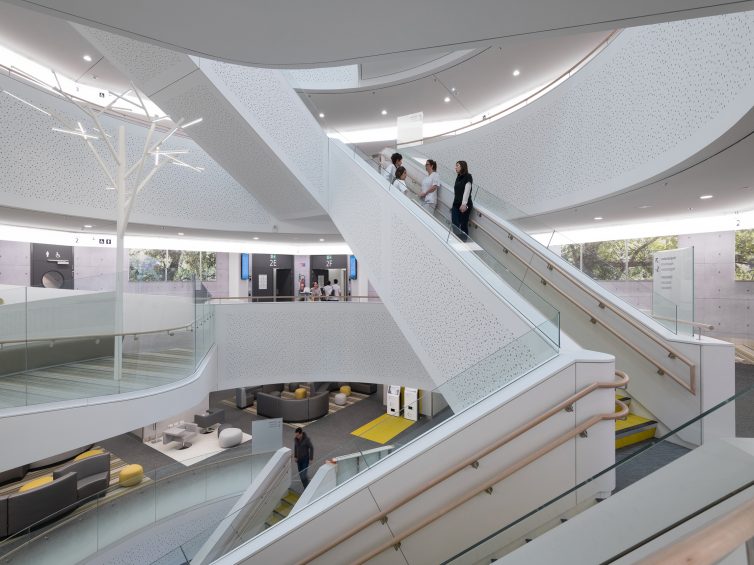 Bringing together all of the acute and hospitalization activities of the existing sites (Cavell & Léopold) into a single new building. Located in the Delta (Auderghem) zone of Brussels, this project represents a classic and balanced architectural configuration: a cylindrical podium unit which principally serves as a reception and consultation unit, a central body with a maximum of 24 residential units of standard size located on three levels and finally, the volume under the roof which contains the technical installations.
Superposing these different forms has the effect of lightening the overall visually perceived volume of the building. The project is highly structured in order to guarantee a maximum of flexibility over the long term. The visitor circulation routes are clearly distanced from the medical and logistics routes; they are laid out in such a way as to facilitate comprehension and route-finding for visitors.
The integration of a hospital into a city is an important consideration. The guidelines for the whole of the complex were drawn up with the future urban environment being taken into account.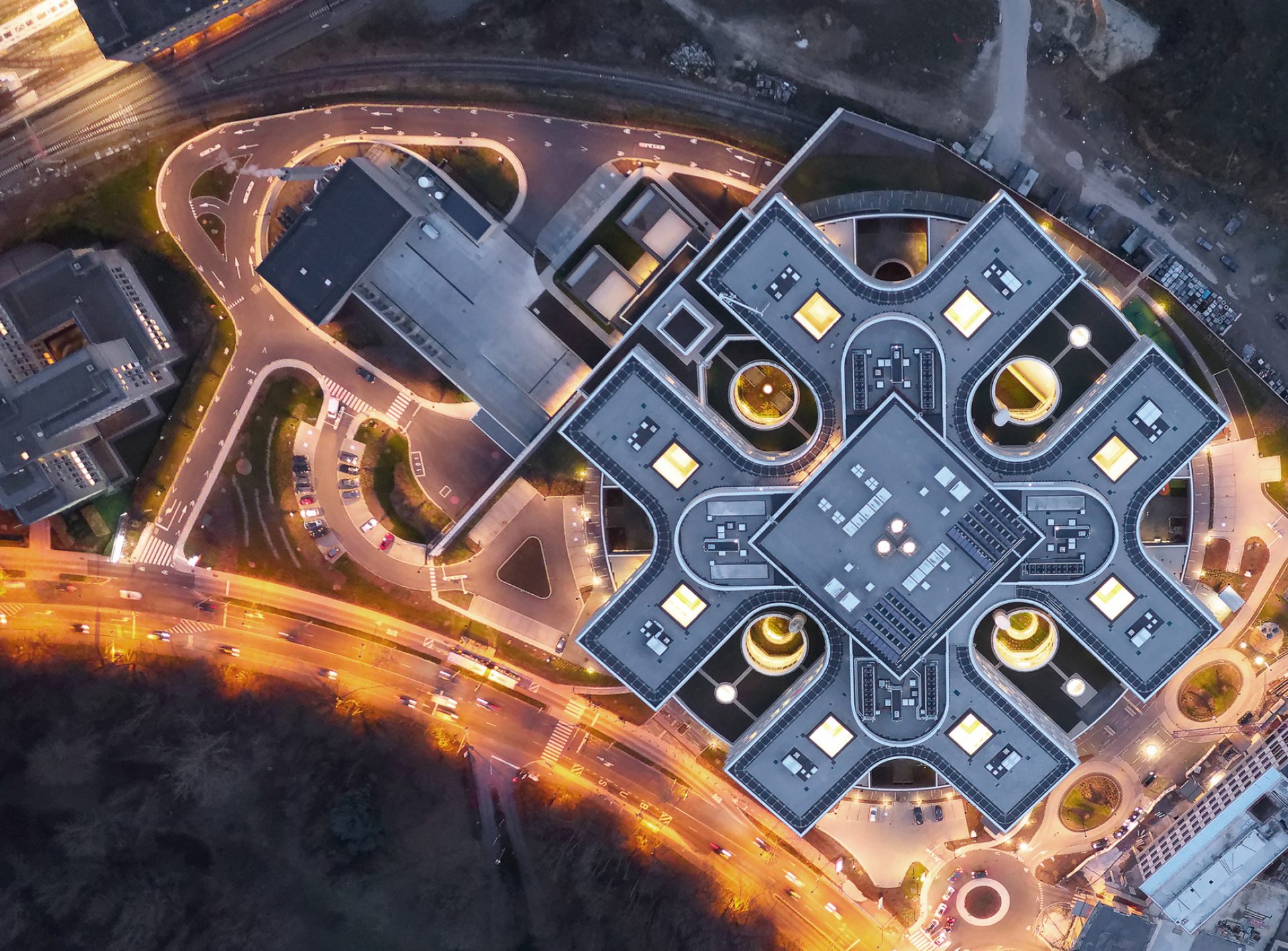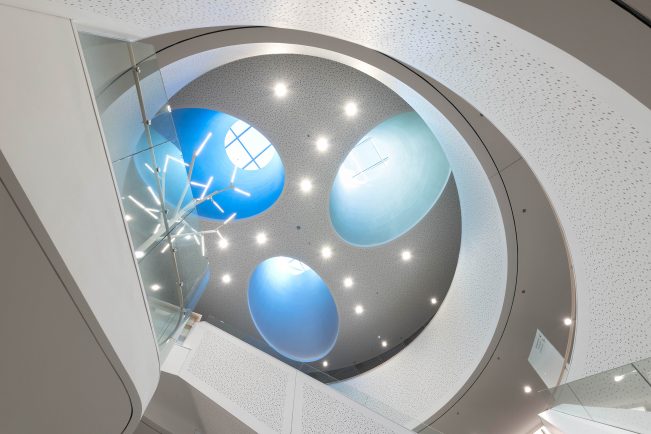 program
bringing together all of the acute and hospitalization activities of the existing sites (Cavell & Léopold) into a single new building.
client
interregional Hospital Complex Edith Cavell, C.H.I.R.E.C.
address
boulevard du Triomphe, 1160 Brussels Belgium
building type
heal
status
completed
expertises

architecture

interior architecture

programming

offices

brussels

size
104.000 m²
team
architect: assar architects
project manager: Delta 2017 temporary company
structural engineer: Greisch
building services & PEB: Ingenium (subcontractor : M&R Engineering)