De Grubbe
the tale of a former monastery turned into the magic forest of three communities of children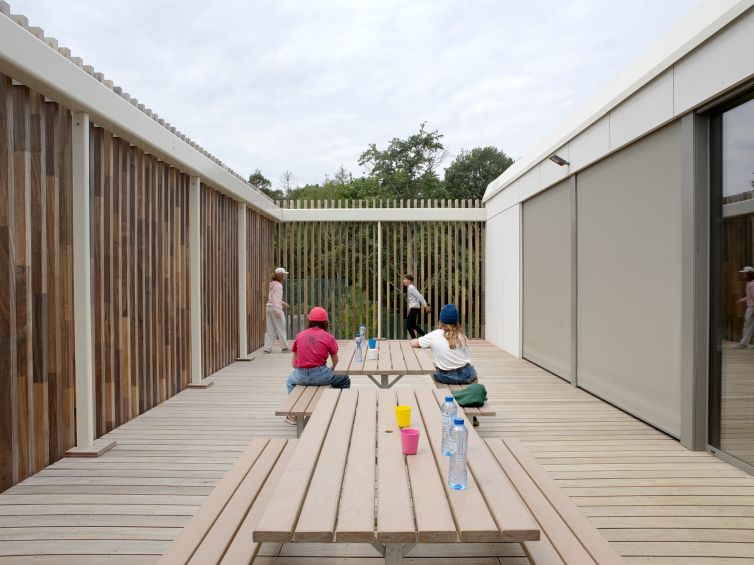 Enabling a move from the repression of a detention centre to the reinsertion and education of a campus. Following the sixth reform of the State, legislation relative to sanctions against minors passed into the sphere of competence of Flanders. This transfer of competence came along with a transfer of the allied building asset, from the Justice department to that of the Protection of Youth.
The mission of assar was initially relatively limited, consisting of rendering the existing building functional and of modifying the existing perimeter. The very strict adherence to the timing, the translation of the political vision of the protection of youth into an architectural vision, along with good cost control, led to this mission being enlarged to add the establishment of guidelines for the whole of the site.
MODIFICATION OF THE VISION
The impact of this transfer of competence in the domain of the policy being undertaken cannot be underestimated. Where the justice system clearly put the emphasis on the penitentiary character of the institution, the protection of youth places more focus on the educational aspect, which is reflected in the way the communities function. This modification in functioning exerts a significant degree of influence on the way in which the infrastructure has to be designed.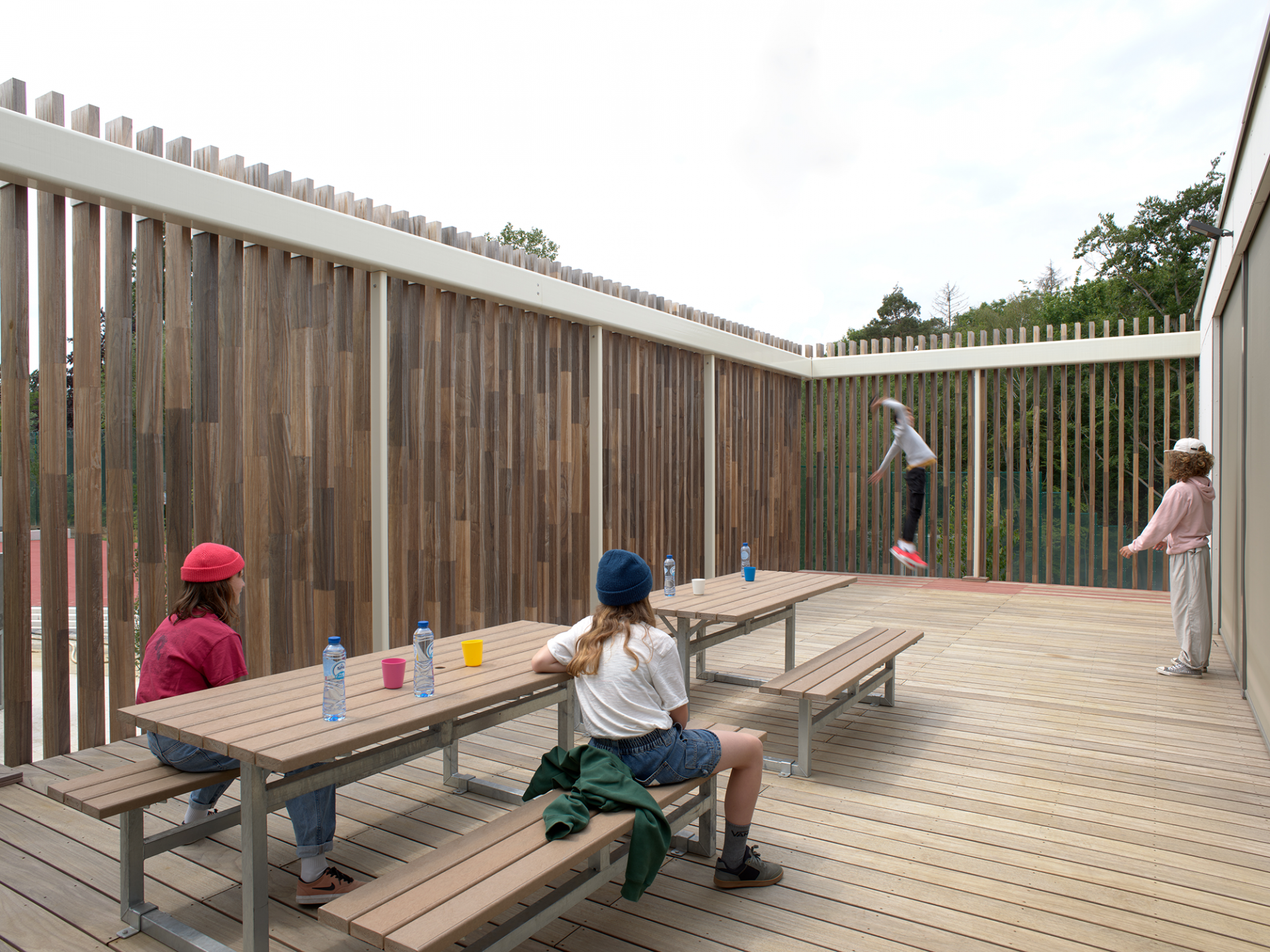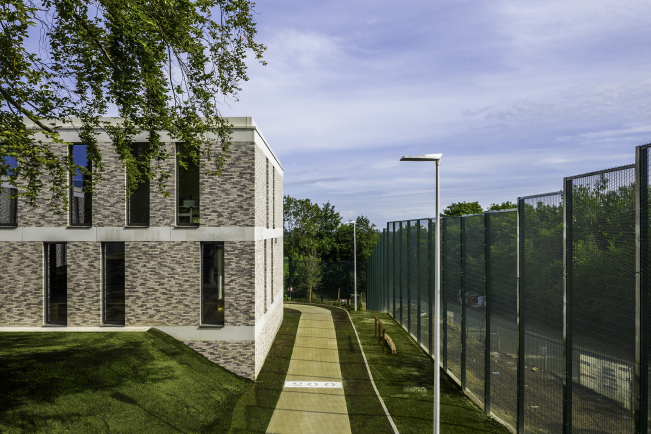 program
finishing of a multi-purpose building
client
regie der gebouwen, Jongerenwelzijn
address
youth detention centre De Grubbe, Hollestraat 78, 3078 Everberg Belgium
building type
protect
status
completed
expertises

architecture

offices

antwerp

size
7.978 m²
team
architects: assar architects
structural engineer: Fraeye & Partners
building services: Ingenium
safety coordination: Bovex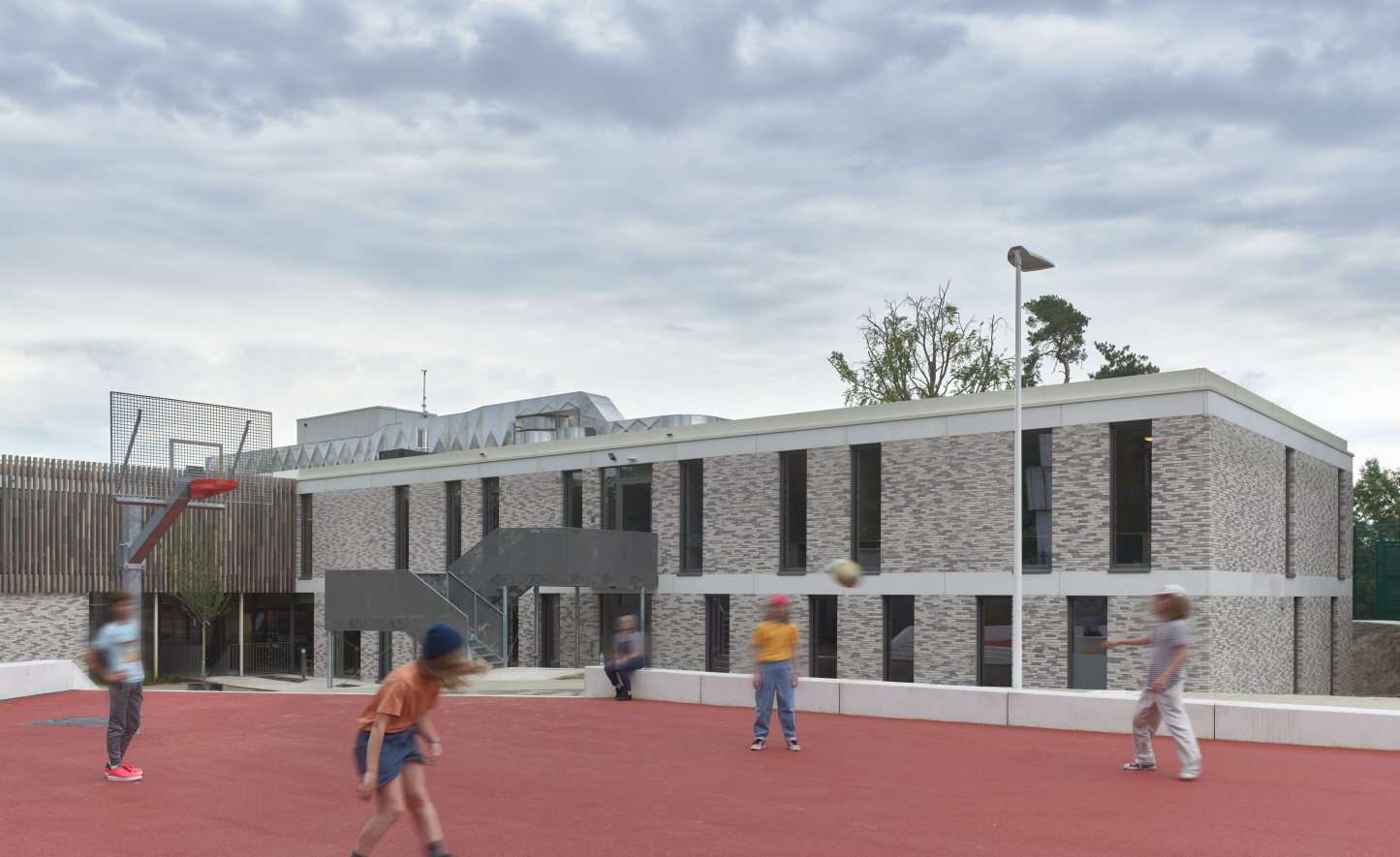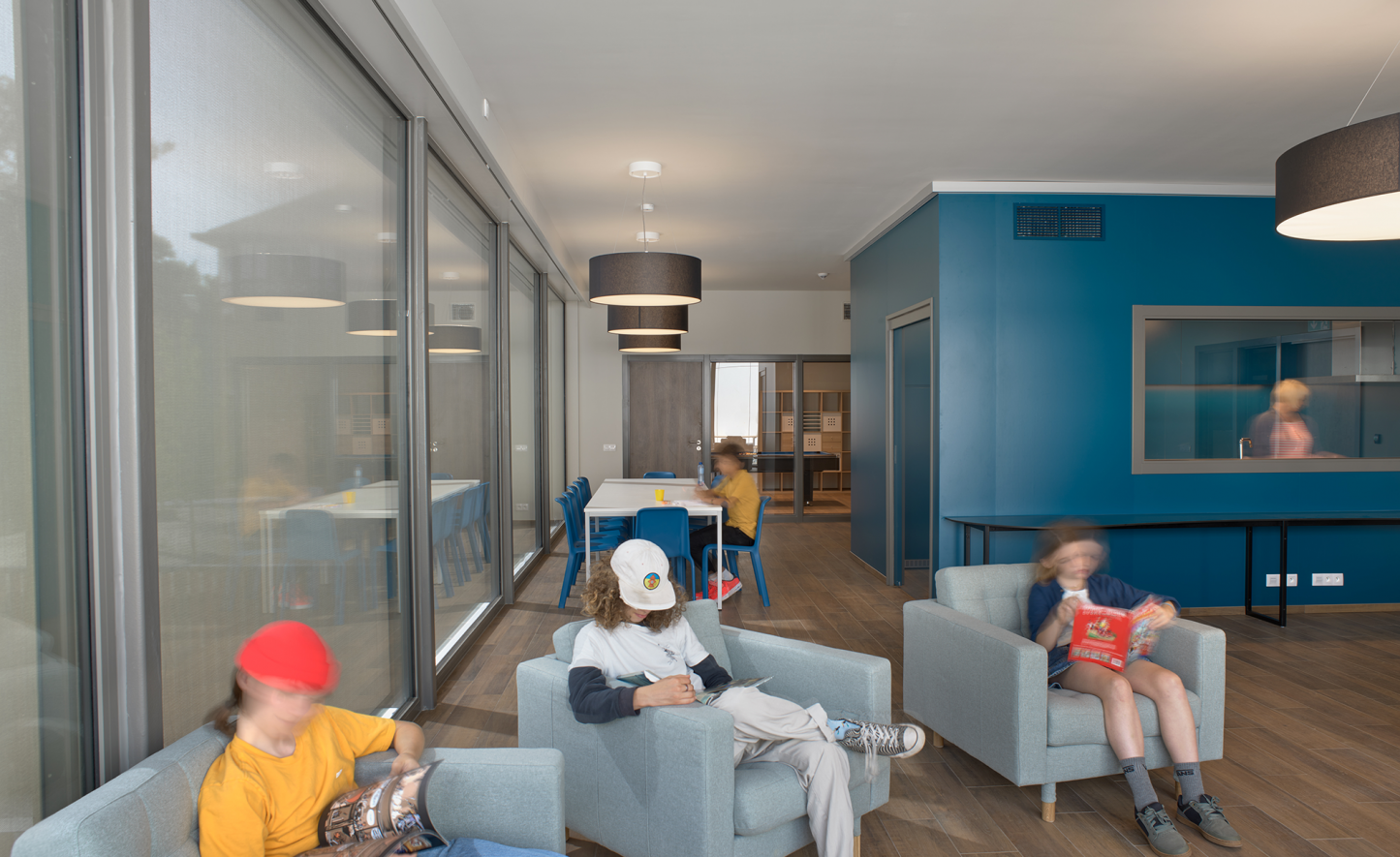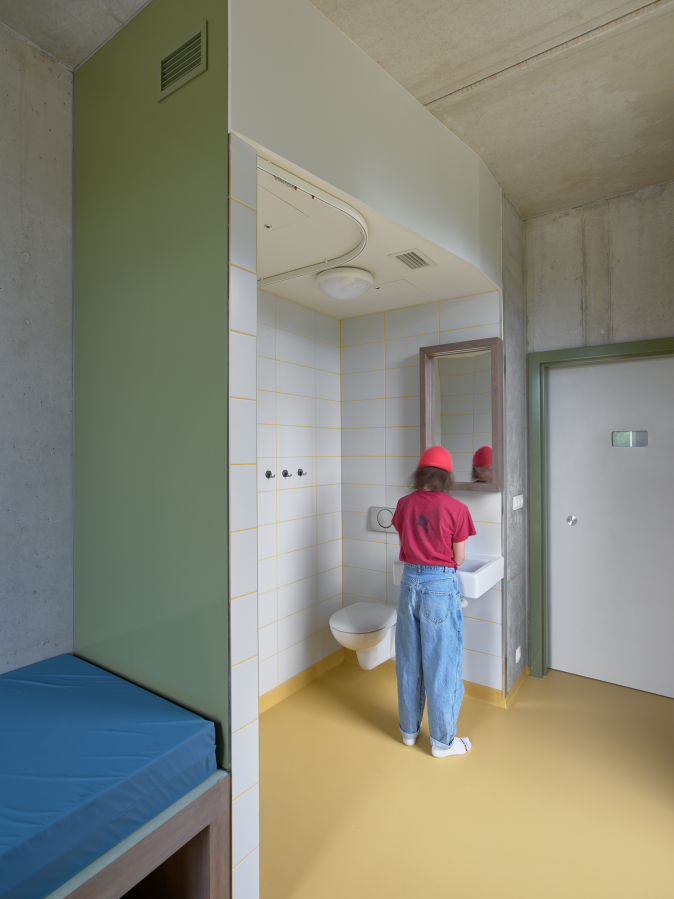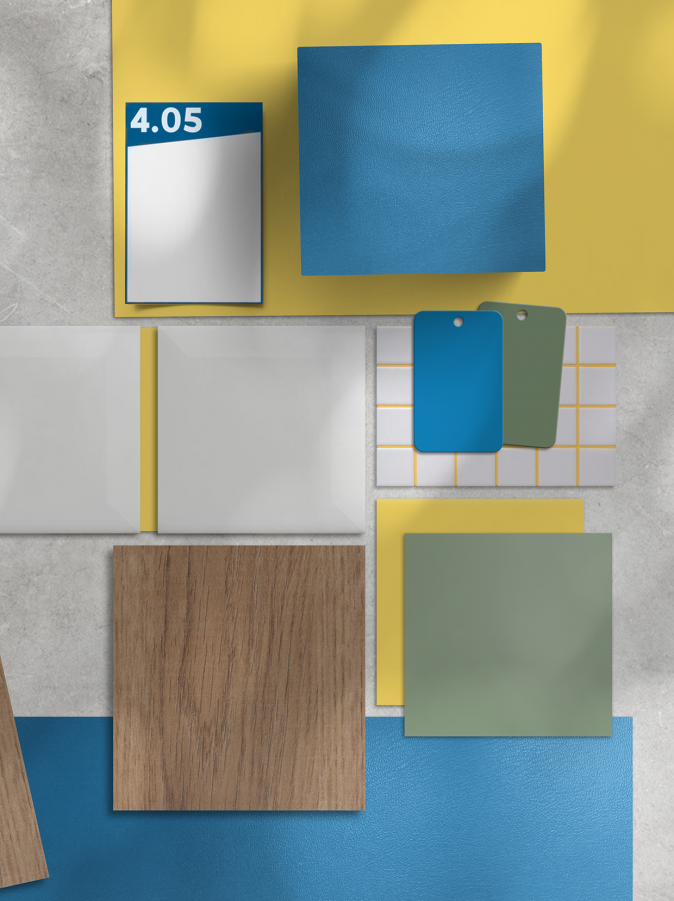 INTERIOR CONCEPT
Openness, security, control and individuality are the keywords for the interior concept. The building accommodates four clearly distinct functions: working (the personnel block), learning (the mixed block), relaxation (the youth block) and receiving visitors (visitors' block). In order to provide these functions with their own place and identity, they were treated as separate interior blocks. The remaining and less easily defined functions are all housed together in a neutral white block.
All of the functions are linked together by the uniform floor covering which exudes tranquillity and conviviality. The use of materials within the blocks also creates a feeling of unity, which places considerable importance on diversity. The wood panelling and the transparent screen printed glass constitute the basic materials for each block. The combination of these materials, the different textures, (light oak, grey hickory…) and the variety of images lend an individual character to each block, along with a gentle feeling of security. The glass also signifies openness, light, air and surveillance.