Feronstrée 54
when the light of the courtyard restructures the former store premises into naturally lit offices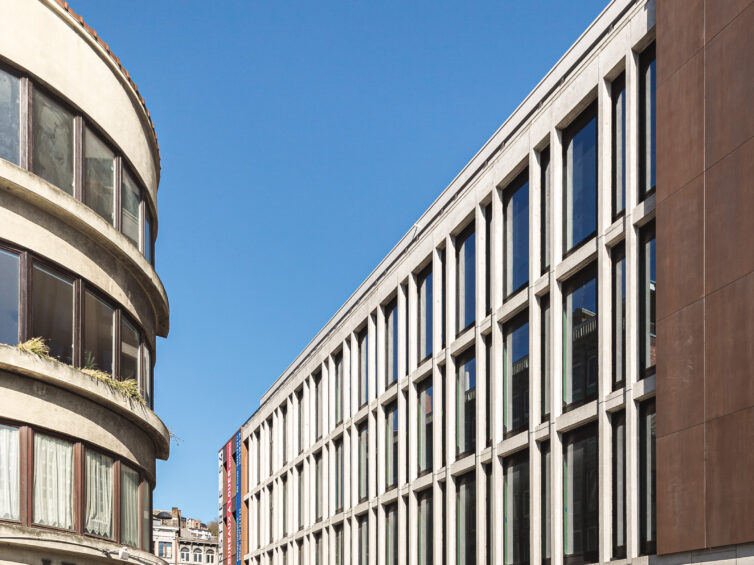 project characteristics
The Feronstrée 54 project is located close to place Saint-Lambert, the focus of Liège life, at the heart of a district undergoing extensive rehabilitation. The site is in close proximity to the Palais de Justice (law courts), Hôtel de ville (city hall), the economic hub, museums & historic monuments, shops, & restaurants. This is an installation in a district undergoing transformation, with multiple perspectives & a new dynamism.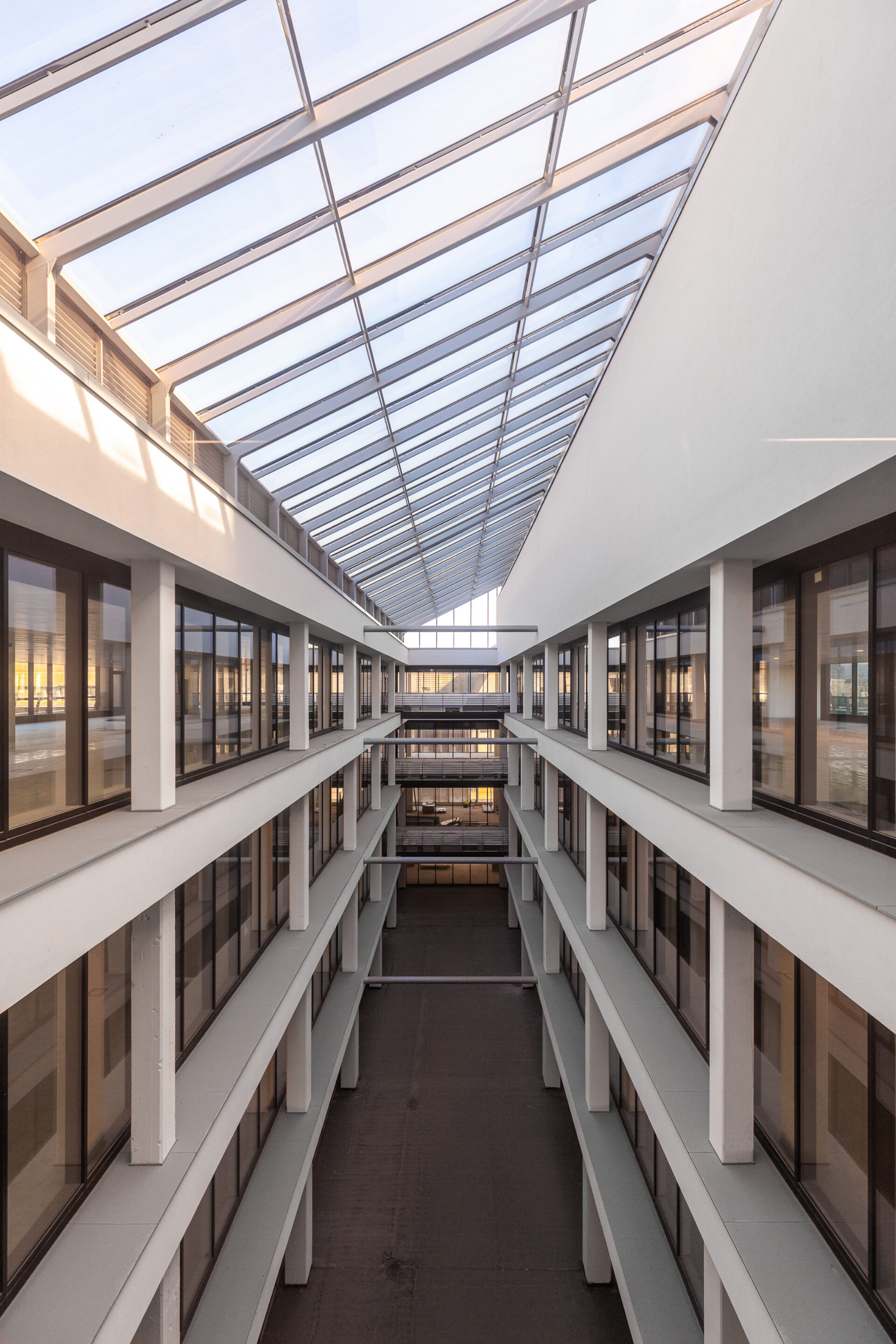 program
renovation of a commercial building converted into office buildings
client
R&N Feronstrée
address
rue Feronstrée 54 • 4000 Liège
building type
work
status
completed
expertises

architecture

interior architecture

landscape design

feasibility studies

offices

liège

size
20.090 m²
team
• engineering office: Pierre Berger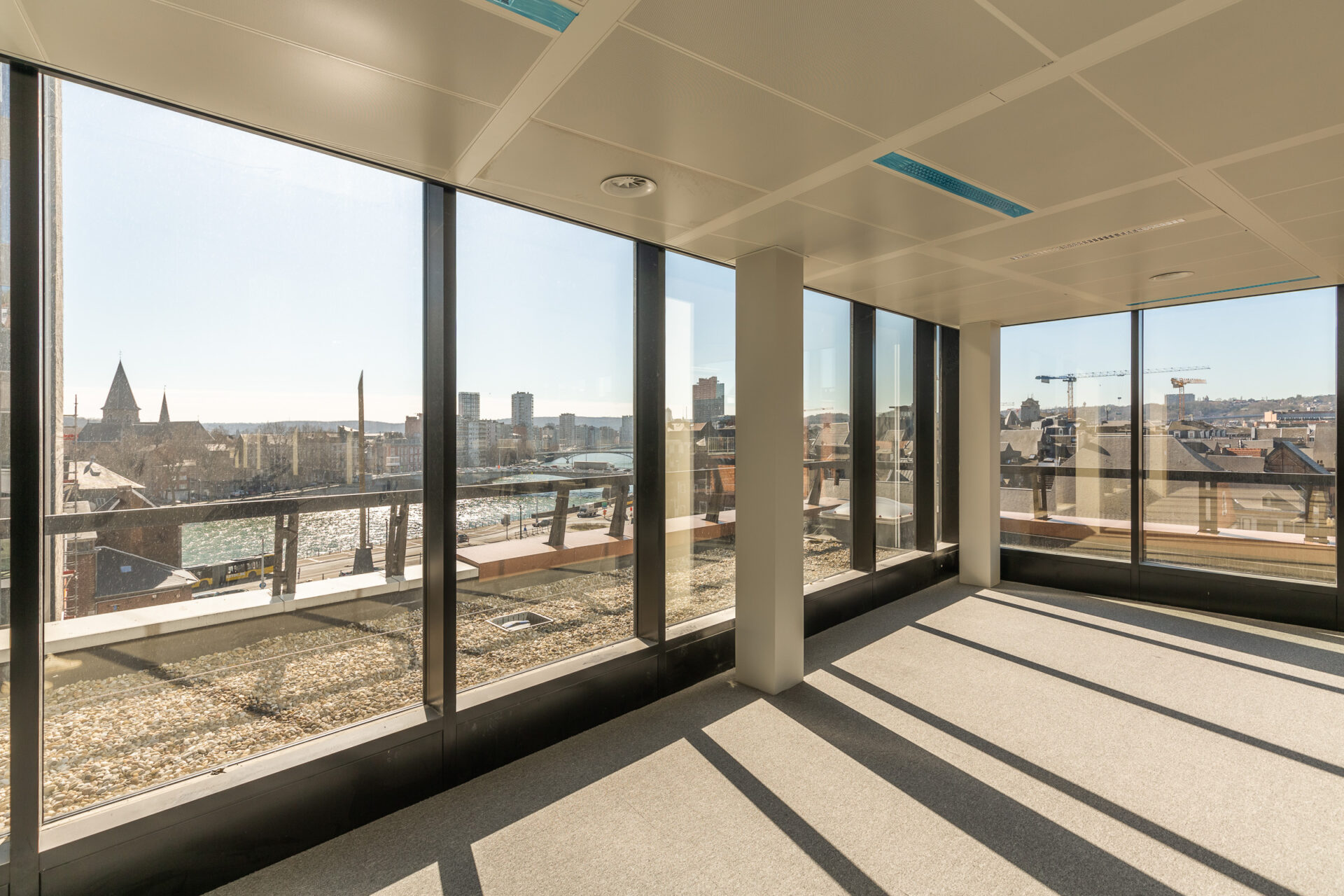 The project owner's initial requirement was the design of an office building based on the former Innovation store, in order to combine, at the same site, several administrative entities within the building, and to link it to the administrative block.
This five-floor office building project was therefore developed in a former store operated on a temporary basis for the storage of archives right in the city centre and not far from the Meuse! As the existing building dating from 1968 occupies the entire island block, the creation of a courtyard enables the offices to take advantage of generous natural light.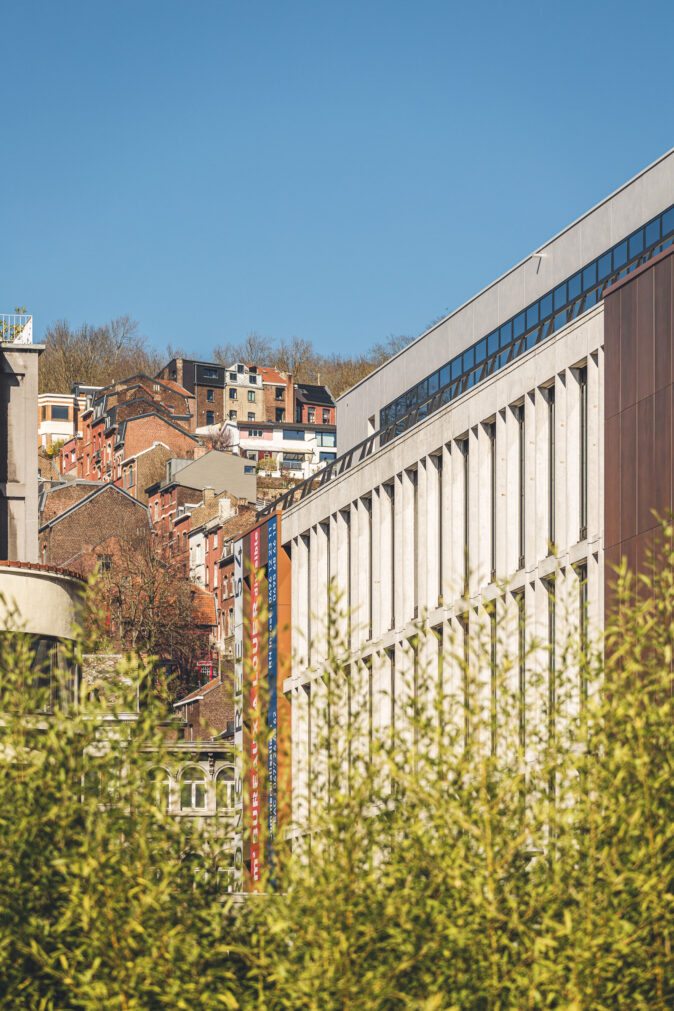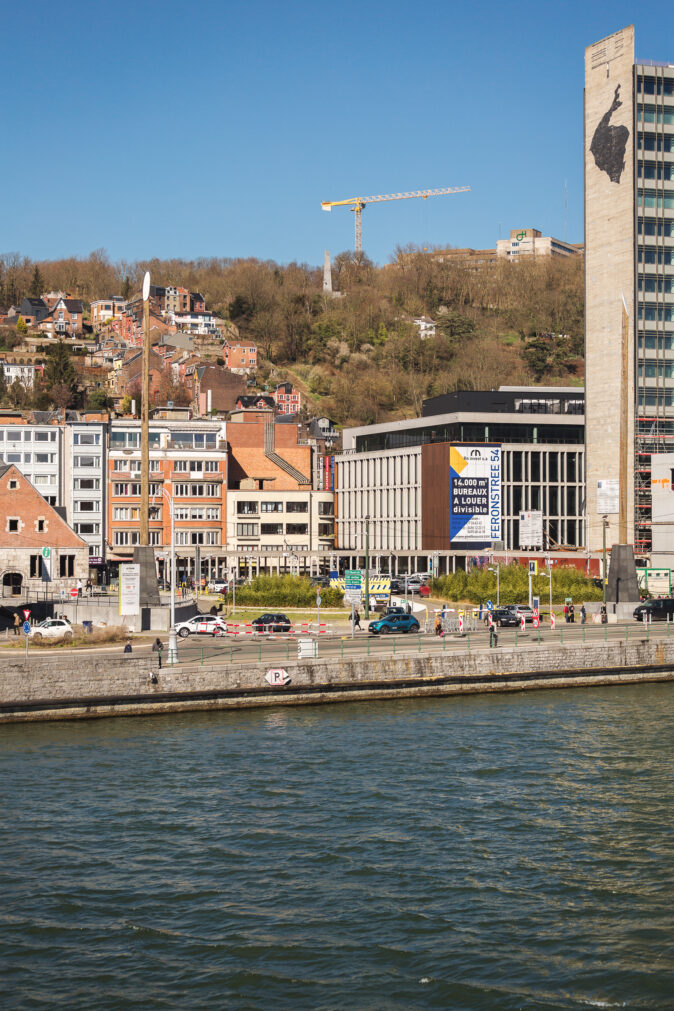 The design of the spaces confers a high degree of transparency, albeit with the objective of retaining and repurposing all the former emergency stairways, despite their façade location. The design has also incorporated a high level of flexibility, since a single floor space can be subdivided into 7 parts!
The high ceilings on each floor level also enable a technical design of great flexibility, and offering a volume of open space that is rare in an office building.
The courtyard that has been created also enables the configuration on the first floor as a place for exchanges and communication between the various occupants in a space that is bathed in light and protected from the noise of the street.
The existing concrete architectonic elements, which are fine and refined, inspired by Meuse architectural structures in natural stone and have been retained, while a new glass façade has been created, set back in relation to these elements.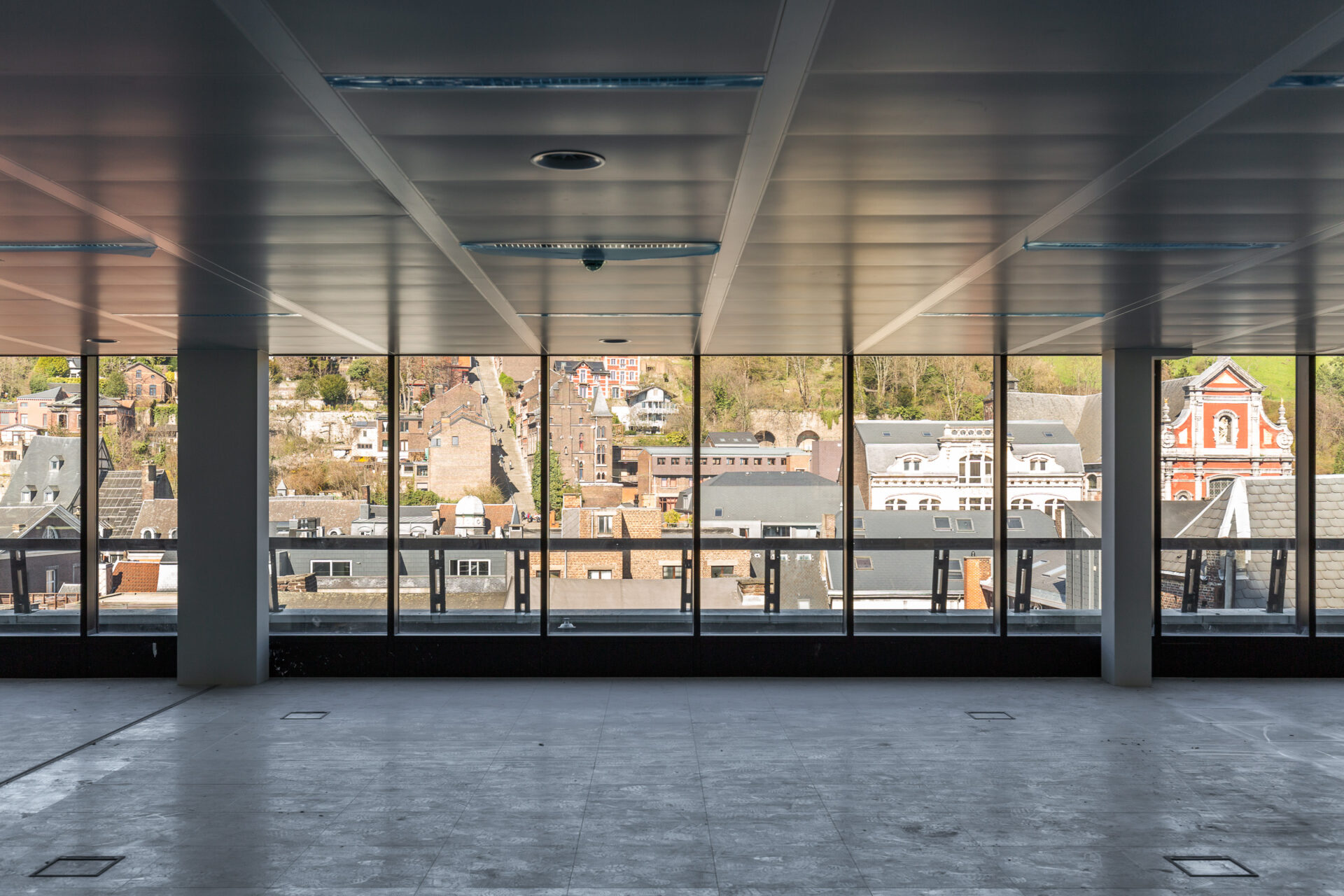 This 18.676 m² project will provide a renovated office floor space of 11.013 m² and 2.731 m² of commercial space. The underground parking area can accommodate 116 cars.
Feronstrée also has green roofing, which is visible from the famous Bueren steps.
energy performance & certification
• category: K35
• coefficient: e65