I-Care
when metallic containers become mobile resuscitation units & respond to the health emergencies of Covid 19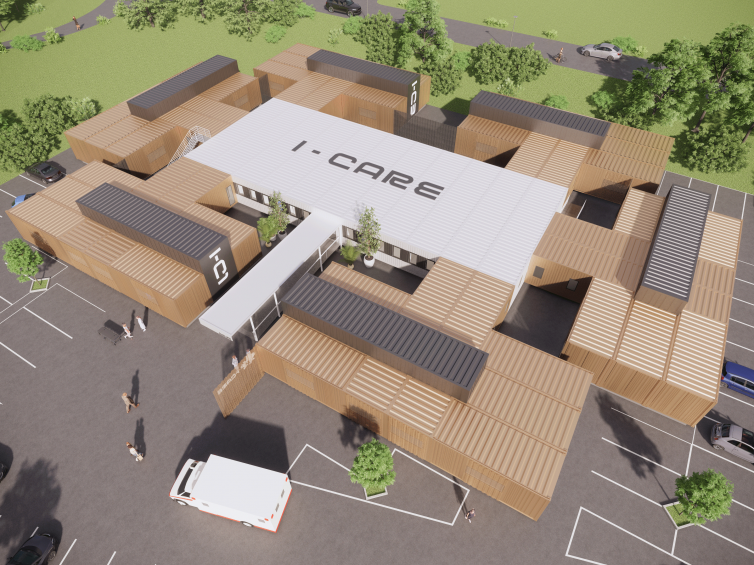 project characteristics
COVID-19 • Mobile intensive care units
A solution based on metal containers and prioritising independence and isolation in modules of five single rooms and a caregiver station.  Split layout organised around a central block and two sub-units comprising three modules of five beds and some shared facilities.
The 30-bed unit measures 60.21m x 40.80m in size and can be installed on sites where space is at a premium. On smaller sites a split-level option can be installed. Meets all the requirements of an intensive care unit.
Mobile: can be dismantled and reassembled.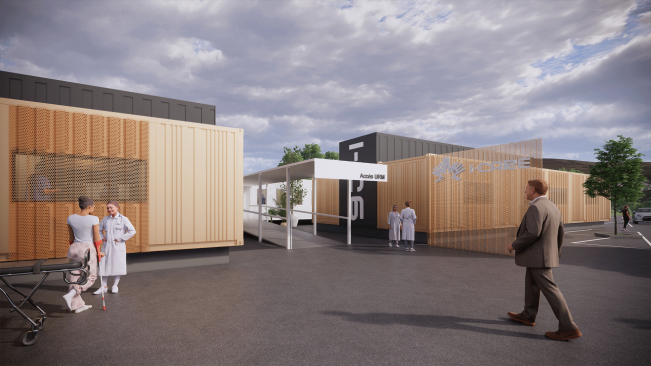 program
supply of mobile units as a set of prefabricated modules
client
UniHA
address
France
building type
heal
status
completed
expertises

architecture

offices

paris

team
• in collaboration with Mangini & Edilsider
• engineers: OTE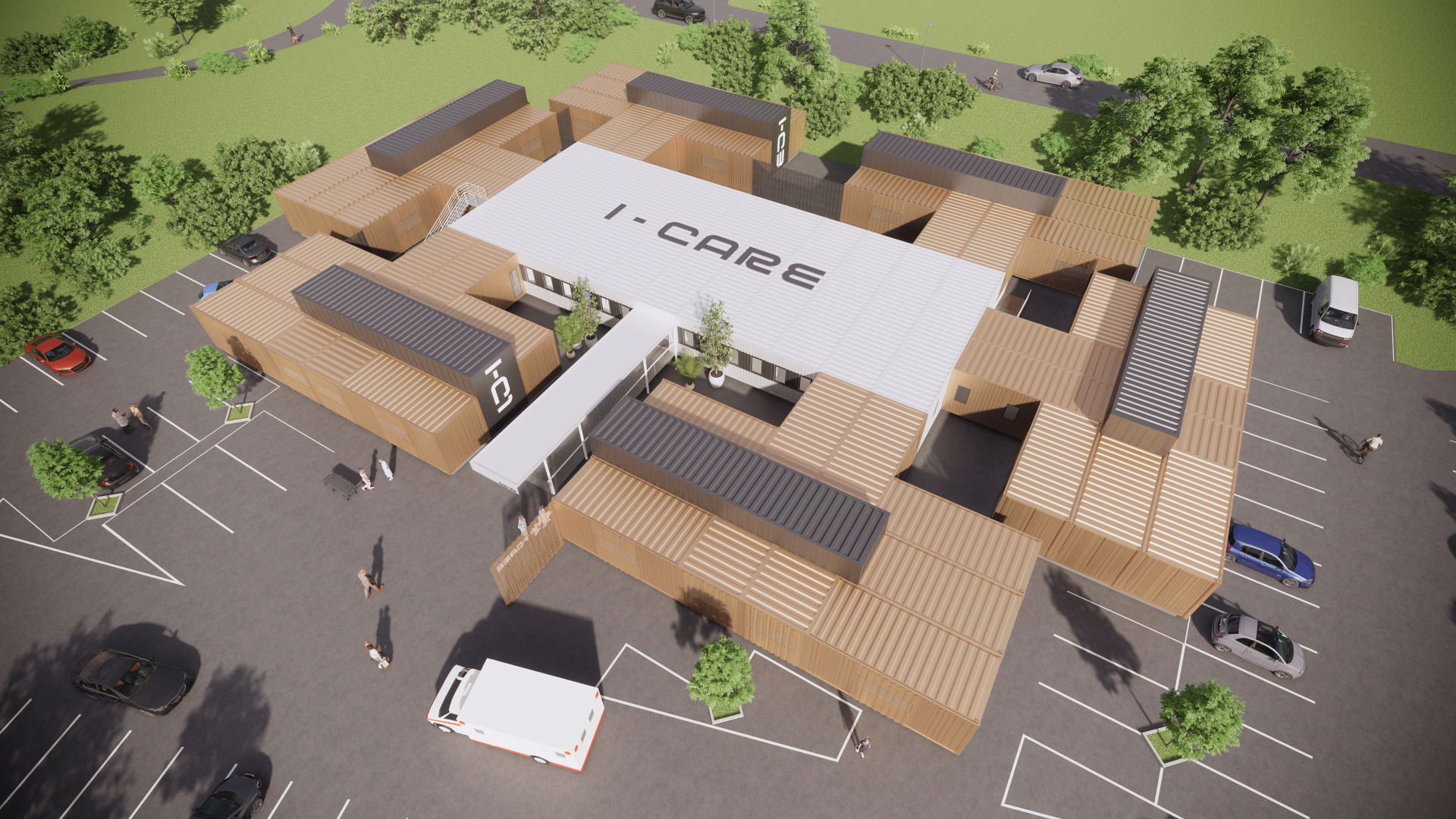 The specifications outlined in the consultation phase include a number of requirements :
– units comprising 15 single rooms organised into five-bed sub-modules around a caregiver station;
– solutions available in units of 15, 20, 25 or 30 beds;
– modules laid out in such a way that they can perform the main functions of an intensive care unit and work ergonomics similar to those of an intensive care unit;
– possibility of dismantling and reassembling units for reuse at different hospitals;
– technical aspects of each module (air conditioning, hygiene, etc) meet the standards of hospital intensive care units.
The time required to produce the equipped modules from the time of order, as well as the time required for delivery, assembly and disassembly of an intensive care unit, were also important selection criteria.