K9-4 Polbru
how to reconcile the joint needs of a training centre & a kennel unit for an urban police department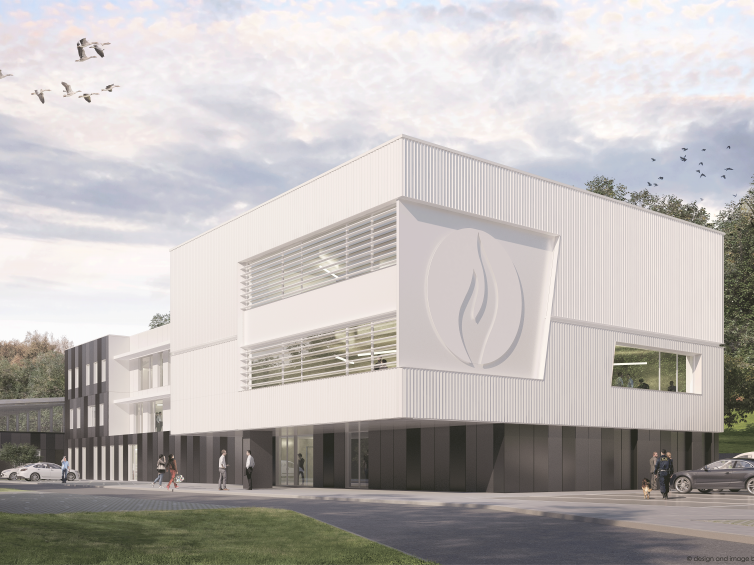 project characteristics
In February 2018, the governing committee of the City of Brussels gave its green light to the construction of a training centre for the Brussels Capital Ixelles police service, the largest in the country.  Located on the Mercator site (Neder-Over-Heembeek) this new infrastructure will respond to the practical and theoretical training needs of the personnel (GPI 48 circular) and will be equipped, among others, with a firing range and a kennel unit.
Mandated to the consortium of CIT Blaton, assar architects  and VK engineering, this development is undertaken with the collaboration of the police zone and citydev.brussels (regional city development body).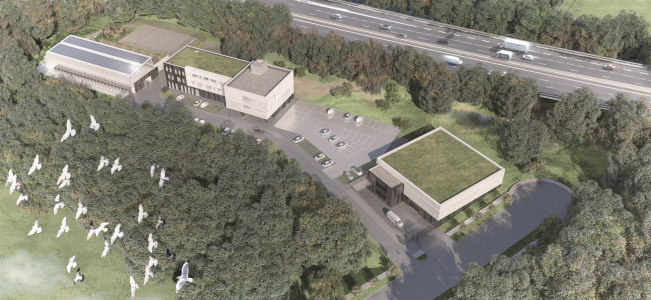 program
new police training centre for the Brussels Capital-Ixelles police & bringing three Brussels canine brigades together on one site
client
City of Brussels & Brussels Capital-Ixelles Police
address
avenue De Béjar 26 • 1120 Neder-Over-Heembeek
building type
protect
status
under construction
expertises

architecture

b.i.m

offices

brussels

size
9.400 m²
team
• general contractor: CIT Blaton
• engineer: VK engineering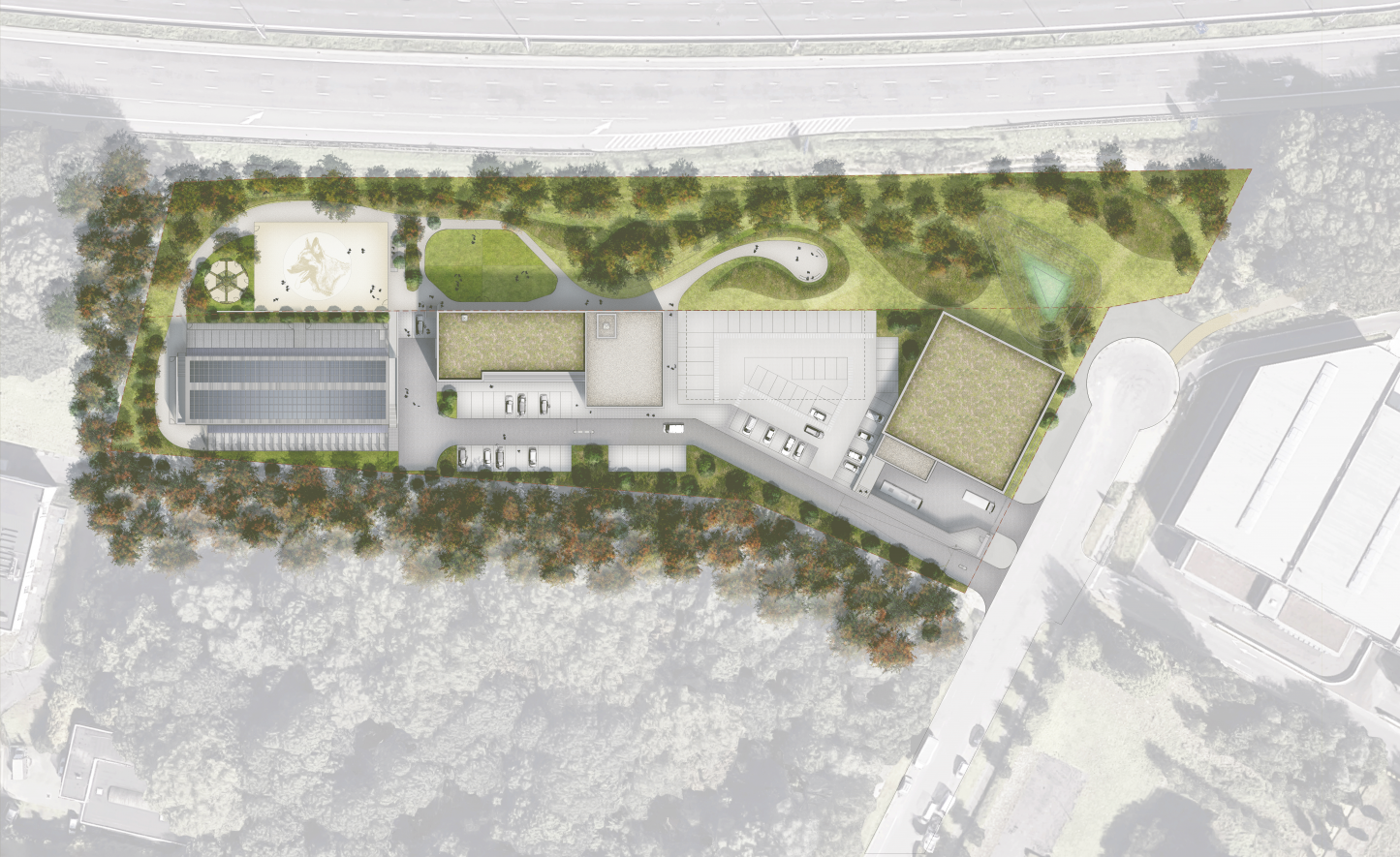 New police training centre for the Brussels Capital-Ixelles police; and bringing three  Brussels canine brigades together on one site.
The traig centre will accommodate :
two firing ranges : one of 50 m in length with ten firing positions and one of 30 m in length with five firing positions and the possibility to fire at 180°;
a dojo able to accommodate 40 operatives and divisible into two smaller  dojos;
two large course-rooms able to accommodate 30 and 25 participants respectively;
the instructors' administrative zones and the 'violence management' unit;
the logistics areas for the instructors and the trainees including their changing rooms and sanitary facilities;
the technical areas common to the 4 and to the K9.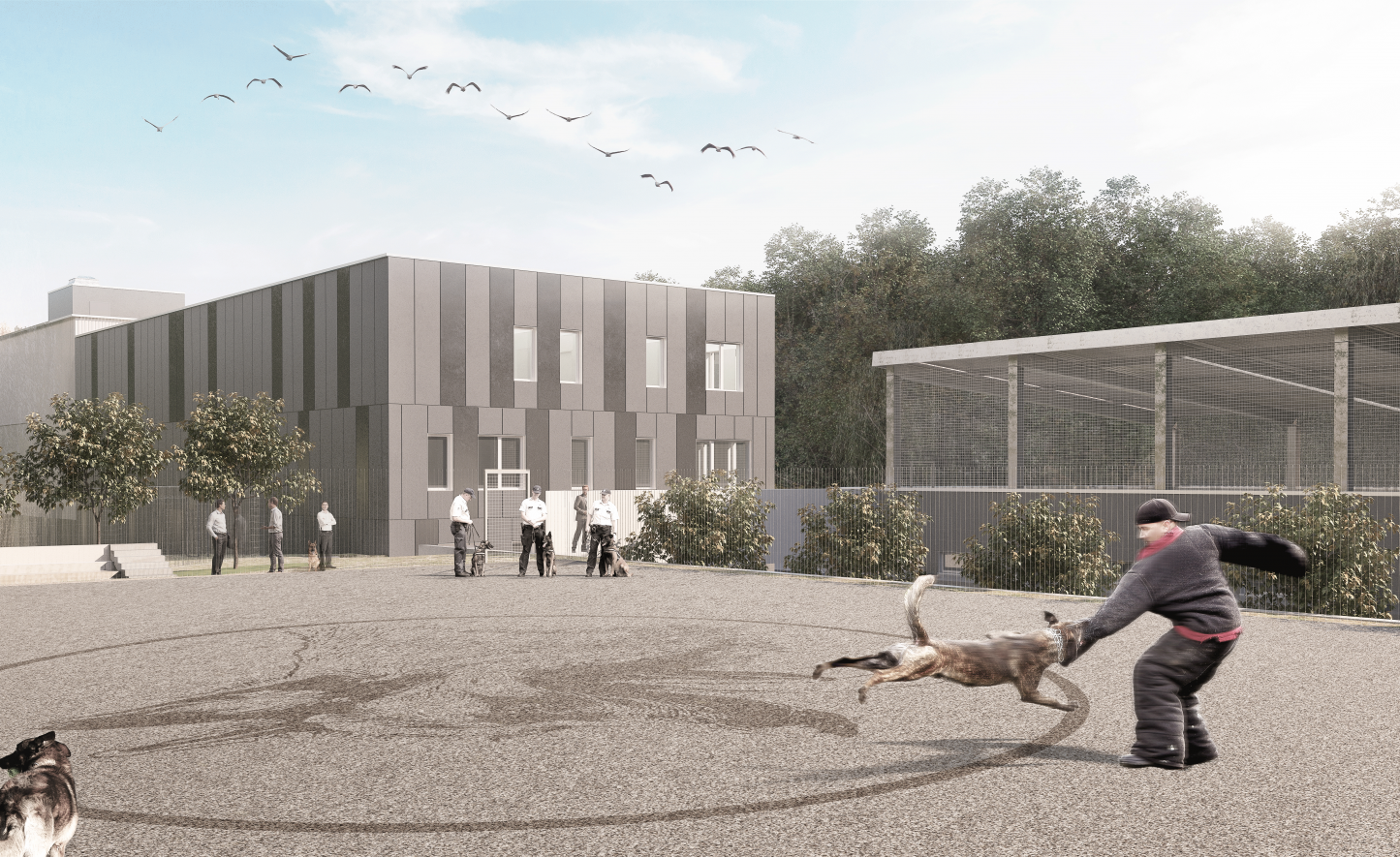 The canine brigade unit will comprise :
a 45-unit kennel  (45 units + 5 isolation units). Each kennel unit is made up of an interior zone (4m²) and an exterior zone (11 m²);
the logistics areas dedicated to the dogs such as a kitchen for meals, a care nursery, showers and storage units;
two training grounds of 600 m² each, one covered and one open, and a rest area of 400 m²;
the service areas for operatives and trainers: cloakrooms, briefing room, etc.;
the administrative areas allied to the  brigade.
The site will also accommodate:
a common cafeteria of 165m² available to the whole of the site and able to accommodate up to 90 persons;
a building dedicated to training in police intervention techniques (the PITIP) of 900 m²;
a 'MOLOTOV' platform which is an exterior exercise area of   800 m².