Lunex, Sports University
when a privileged site becomes a universal place for sharing knowledge
The concept for the new location of «Lunex University» in Luxembourg includes not only preserving the character of the facilities of the former indoor swimming pool in Oberkorn, but also highlighting the former use and incorporating the new spatial arrangement for the Sports University.
Given the new requirements for the building,  Assar  decided to dismantle the existing outer envelope and build a new one that would meet these requirements. This relates, in particular, to the façades and the roof structure.
By adding the new structure, which differs completely from the existing elements as to form and material, the Assar succeeded not only in creating interesting spaces and exciting perspectives, but also in completing the project in the shortest possible building time (7 months). What's more, there was also a cost saving in addition to the new classrooms in lightweight design. The free and open nature of the building that once housed the swimming pool is preserved and is attractively broken by selective passerelles that lead to and from the classroom entrances.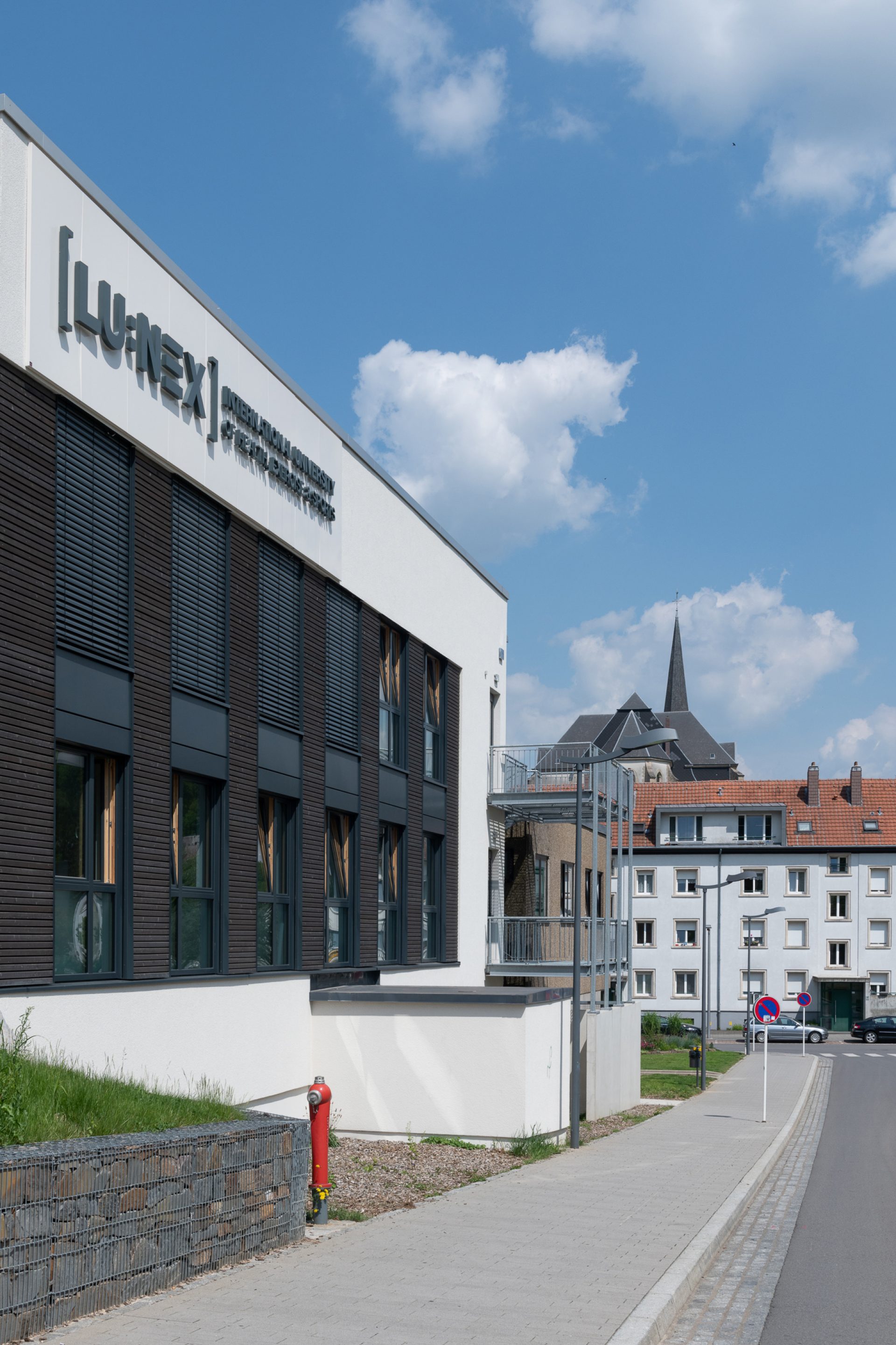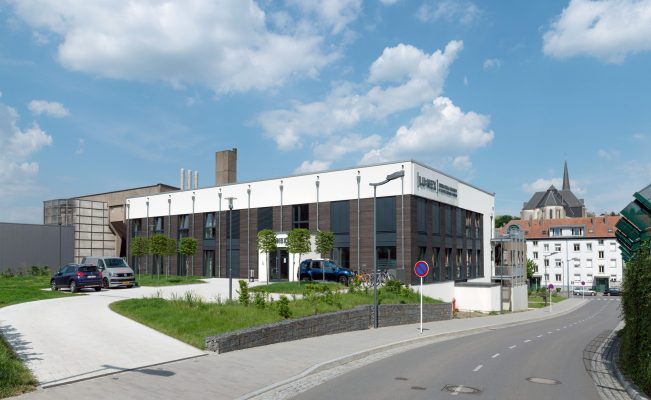 program
transformation of a former indoor swimming pool into a Sports University with 8 halls and an auditorium where the pools used to be
client
city of Differdange, Lunex University
address
avenue du parc des sports 50, Differdange, Luxembourg
building type
entertain • learn
status
completed
expertises

architecture

offices

luxembourg

size
4.000 m²
team
client's assistance: Progroup sa
architect: assar architects
general contractor: Steffen Holzbau sa
interior design: S+B Inbau sàrl
structural engineer: Milestone Consulting Engineers
MEP: Wagner Building Systems, FD-Electric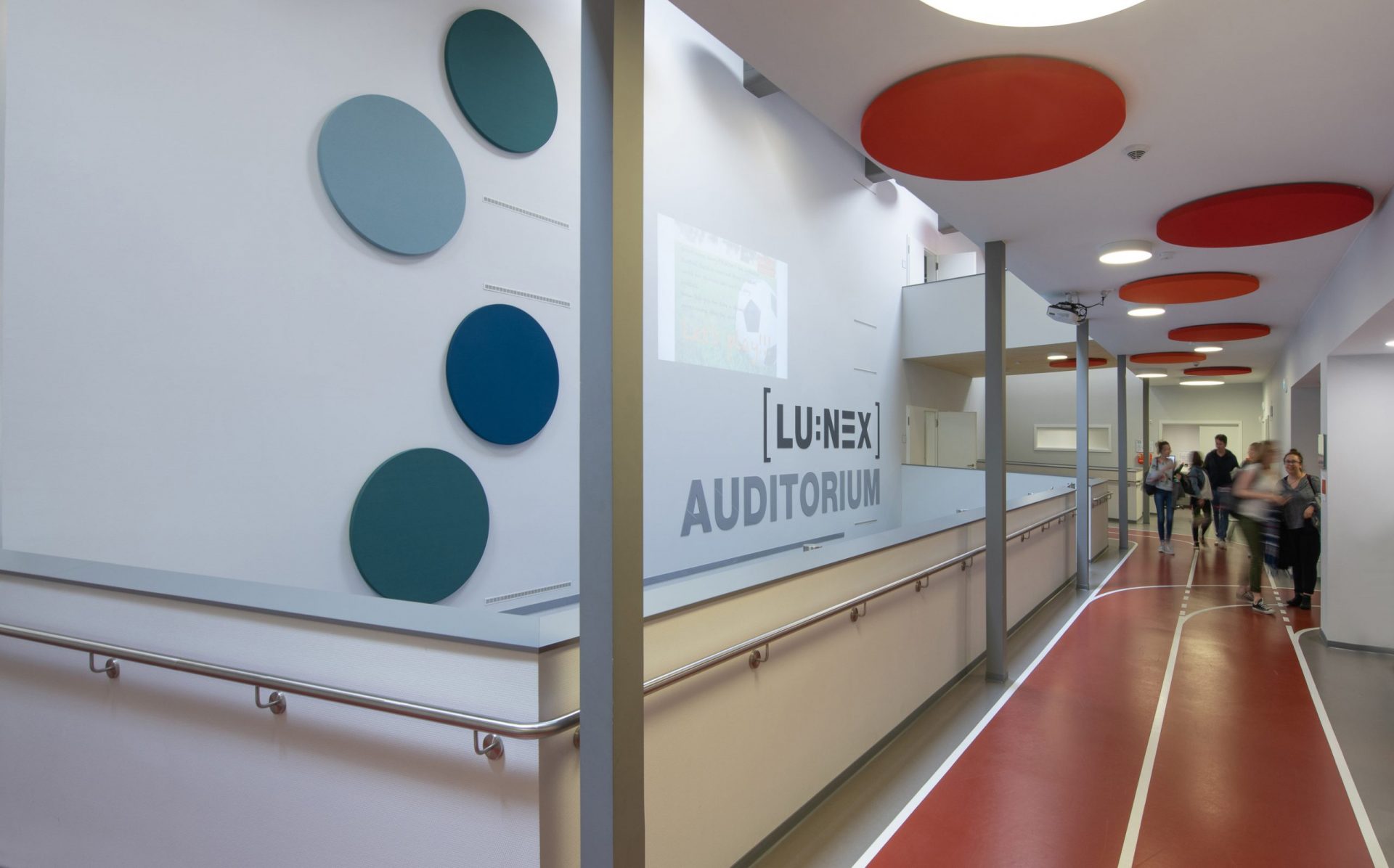 Needless to say, the technology in this unique university was also upgraded to include a hygienic ventilation system with heat recovery, CHP heating system and facilities that meet the latest safety standards to receive its students. The engineering consultants von Goblet Lavandier & Associés were responsible for this idea.
The imaginative entrance with the former swimming pools clearly shows the understanding of the demand for a modern university and its students.
By covering the swimming pools partially, Assar  managed to create an exciting interplay between light and shadow, peace and conviviality, old and new. Assar has created an area here that reflects the creativity of this university not only in what it has to offer (e.g. media library, auditorium or lounge) but also in its presence.