Lunex, Sport University
when a special site becomes a universal place for sharing knowledge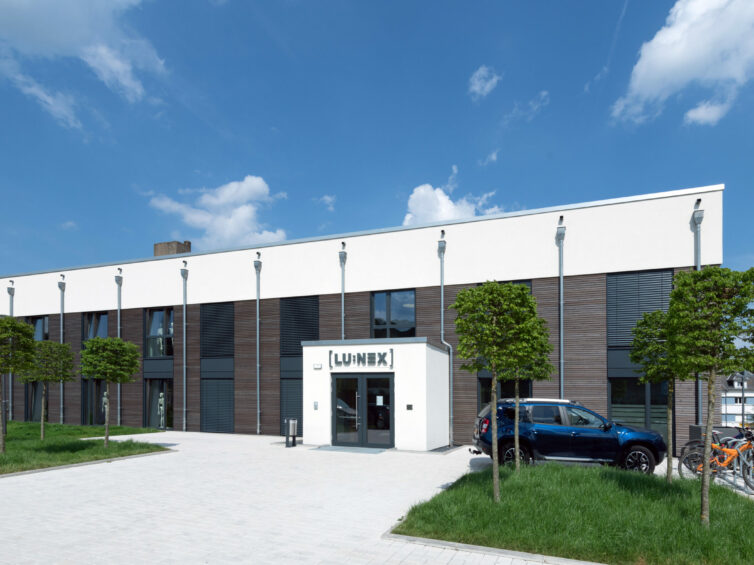 project characteristics
The Lunex University, beyond its exceptional location in the heart of Europe, which enables many young people from all countries to receive a high-quality education, is a truly unique university centre.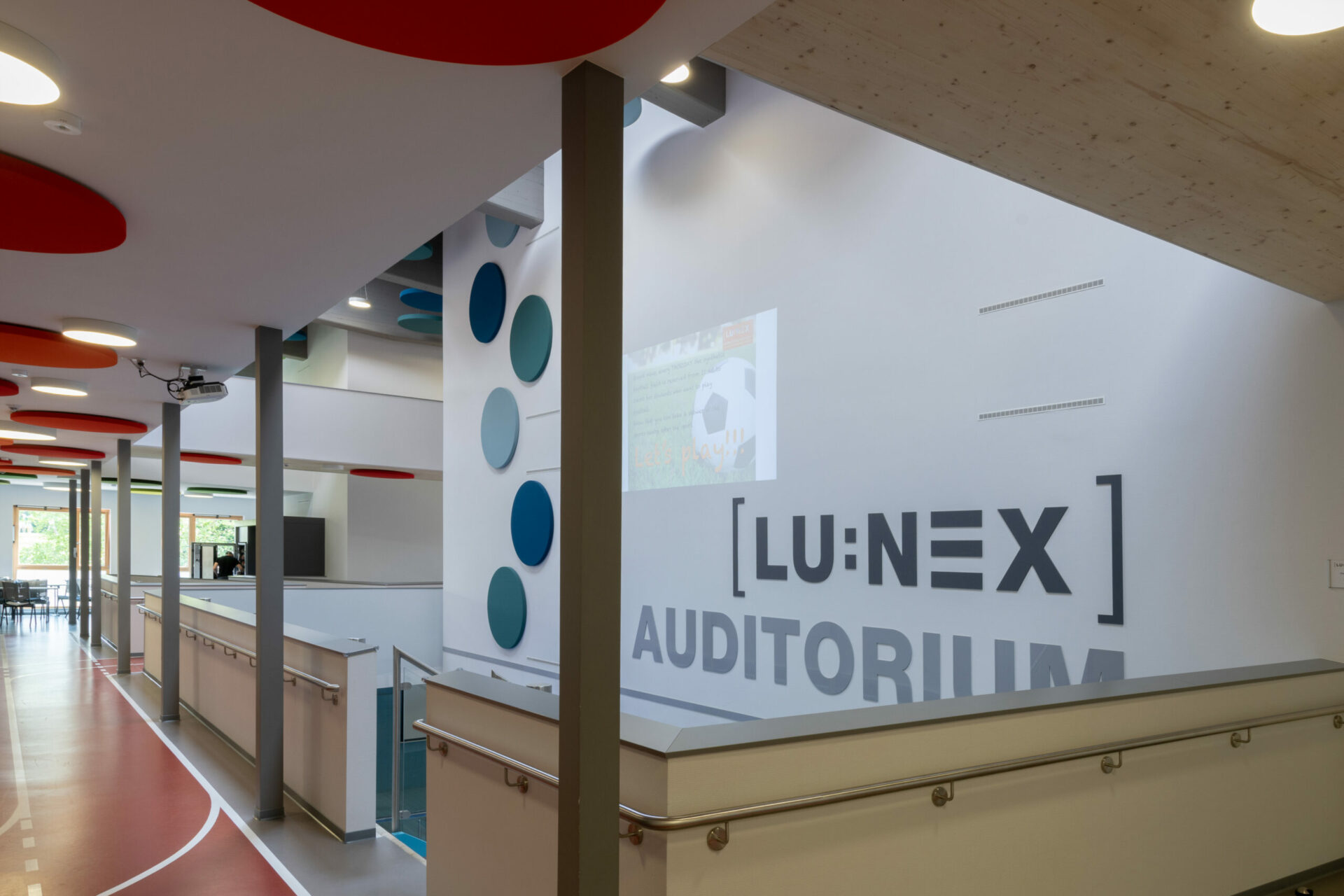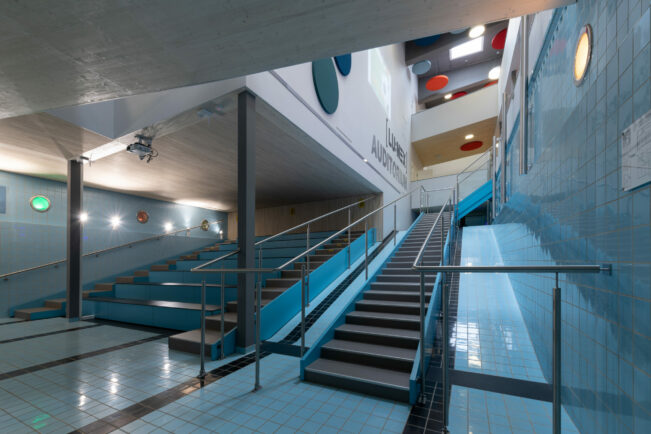 program
transformation of a former indoor swimming pool into Sports University with 8 halls & an auditorium where the pools used to be
client
city of Differdange, Lunex University
address
avenue du parc des sports 50 • Differdange, Luxembourg
building type
entertain • learn
status
completed
expertises

architecture

landscape design

programming

offices

luxembourg

size
4.000 m²
team
• client's assistance: Progroup sa
• general contractor: Steffen Holzbau sa
• interior design: S+B Inbau sàrl
• structural engineer: Milestone Consulting Engineers
• MEP: Wagner Building Systems, FD-Electric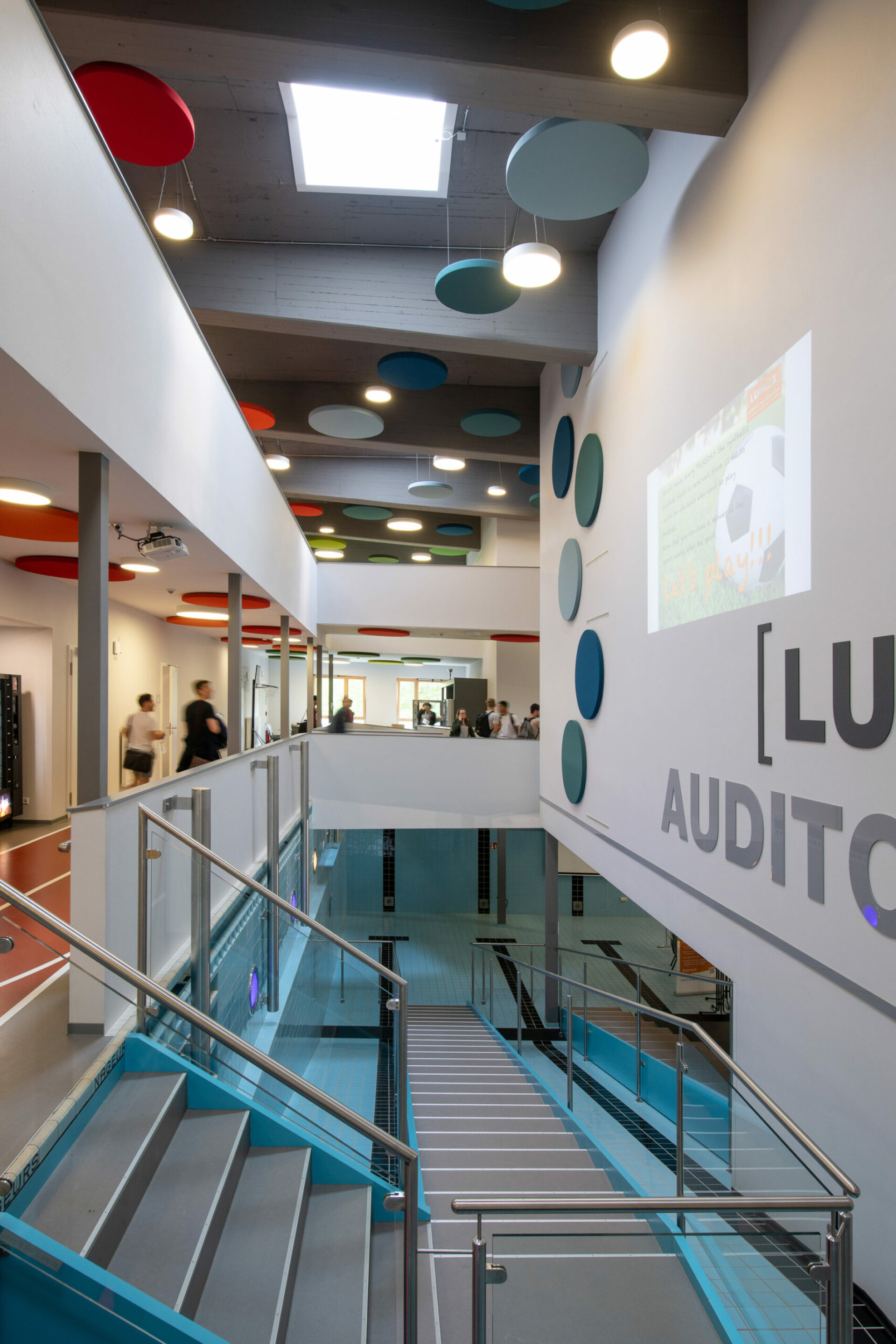 the project
A new general development plan for the site has been drawn up by the Rectorate.
It is within this framework that the project for the transformation of a former swimming pool (while preserving its original character) into conference rooms, an auditorium and spaces for cultural activities directly linked to the university programme is being carried out.
The new centre, designed and conceived by assar, combines respect for the architectural heritage with the need for modern, high-level technical comfort, as a place for social encounters and cultural exchanges between students and professors of different nationalities.
By adding new buildings that are completely different from the existing ones in terms of shape and materiality, the architects are not only creating interesting perspectives and spaces, but also transforming the project into the most rapid construction site possible (7 months) without involving significant interventions on the structure of the building.
The unobstructed open area of the swimming pool is retained and is aesthetically punctuated by walkways placed at intervals to access the neighbouring spaces. Naturally, the technical facilities of this unique university are being updated so that it can welcome its students with state-of-the-art equipment (assisted projection, acoustic control, visual imagery, etc.) as well as equipment that meets the latest safety standards.
By partially covering over the swimming pool, assar creates an interesting contrast between light and shadow, calm and conviviality, old and new.