Novalis business center
because constructing a business park for life sciences can only be done within the ecological continuity of the landscaped zone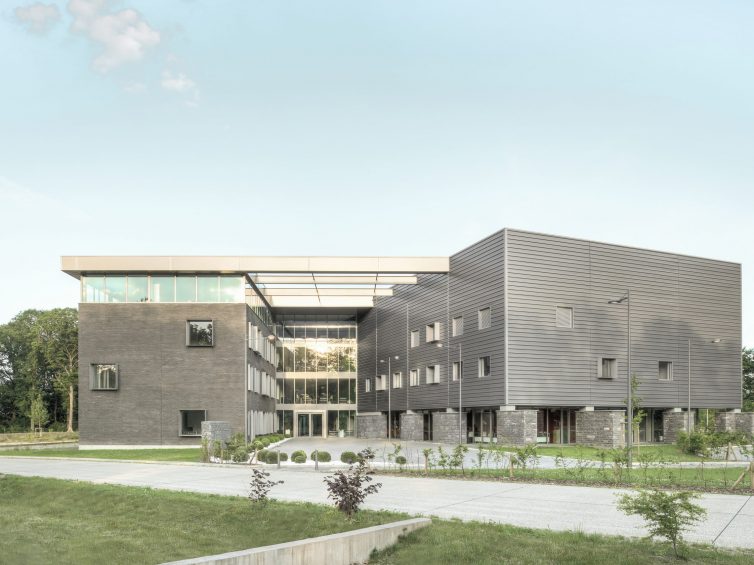 project characteristics
Ensemble of offices and research buildingsovalis Business Center offers an ensemble of modern infrastructures designed to accommodate the office and research needs of its tenants. It is located in the dynamic city of Aye and in the center of economic activity in Marche-En-Famenne.
The buildings have 4 levels containing offices, laboratories, technical areas, and common social spaces.
The laboratories contain high quality equipment, the newest technologies, and exceptional security for the needs of life science research, such as human and veterinary medicine as well as pharmaceuticals.
The buildings were constructed using environmental and energy-saving techniques and the outdoor areas and parking respect the ecology of the region. The proximity to the various universities in the area encourages diverse partnerships, such as that already underway with the University of Liège.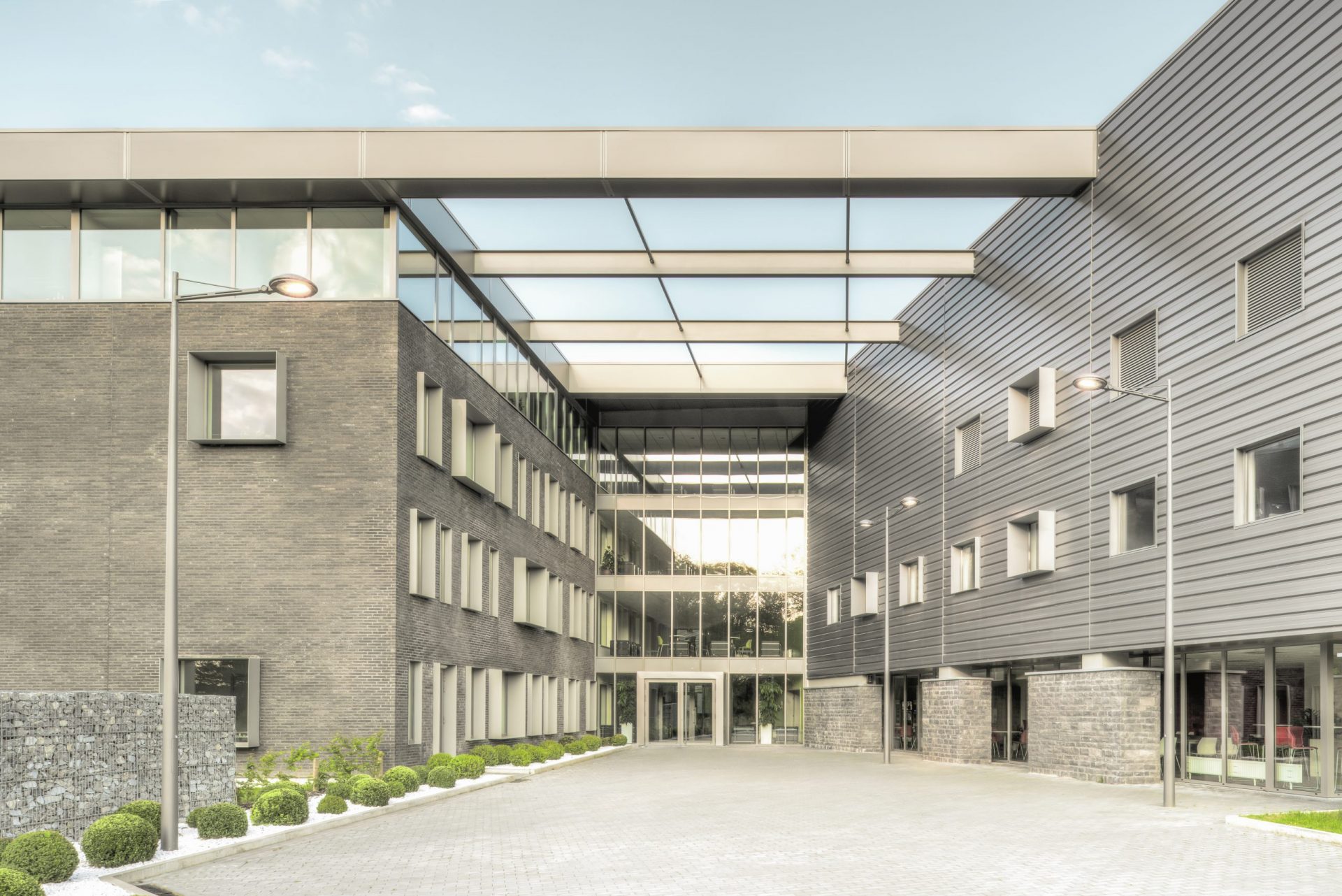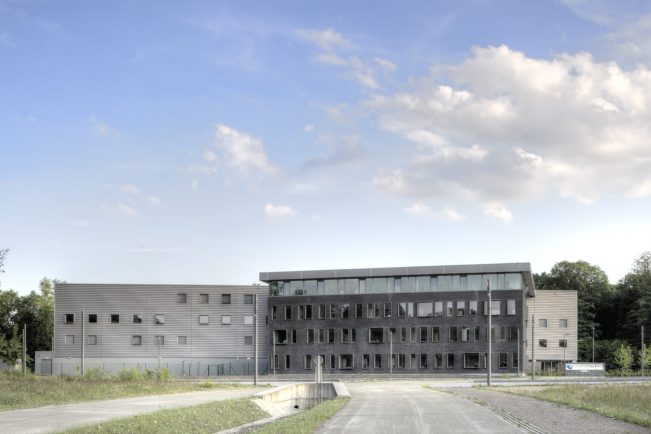 program
ensemble of offices & research buildings
client
CER Groupe & Idelux
address
parc scientifique de Aye (Marche-en Famenne) rue André Feher • 6900 Aye
building type
research
status
completed
expertises

architecture

offices

brussels

size
6.077 m²
team
• structural engineers: Arcadis Belgium
• building services: SNC Lavalin
• quality control: AIB Vinçotte
• Axima Contracting
• Fabricom
• Labonorm