Polvermillen
when a former industrial site with heritage value is redeveloped into a preserved mixed use eco-district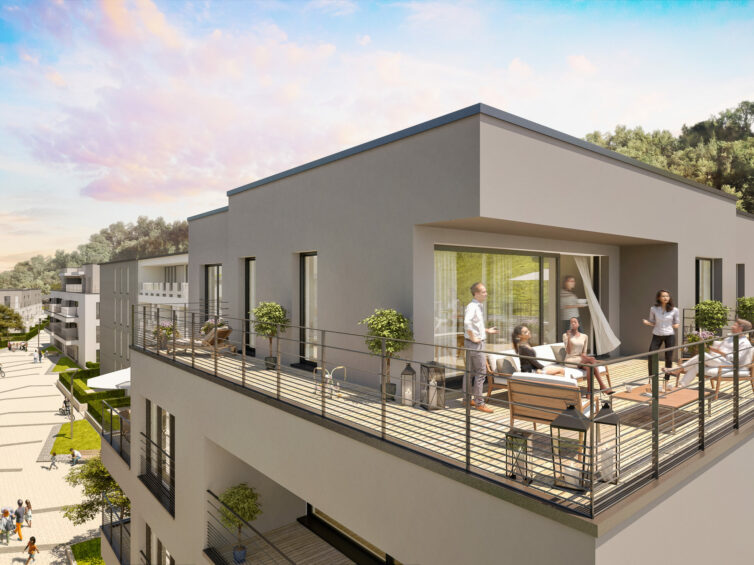 description
Located near the centre of Luxembourg City, along the river Alzette, "Polvermillen" is an abandoned former textile industrial estate. Located at the bottom of a valley, the site, characterised by a steep slope, required decontamination and the preservation of 4 industrial structures with heritage value (about 30% of the buildings on the site). Renovated to their original state, they are being reassigned as new residential or tertiary spaces.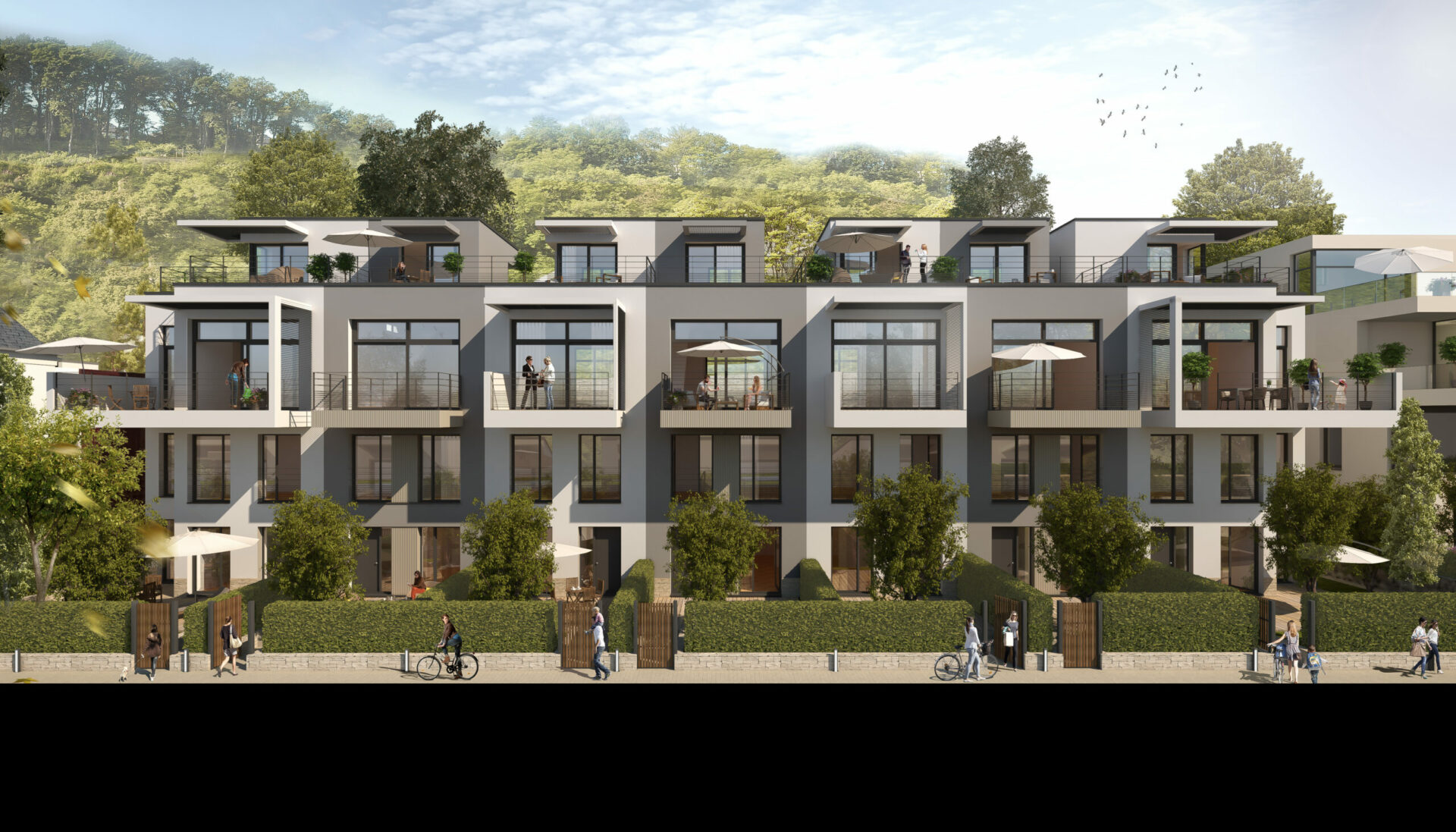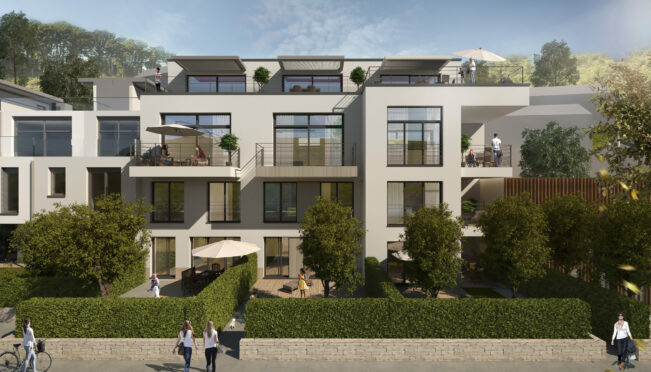 program
redevelopment project for a former industrial site converted into an eco-neighbourhood, with 214 residential units, service sector premises & local shops
client
Allfin/Immobel
address
'Polvermillen' site, rue du Fort Dumoulin, 1425 Luxembourg
building type
live
status
under construction
expertises

architecture

b.i.m

landscape design

project management

construction management

feasibility studies

offices

luxembourg

size
27.300 m²
team
architect: assar universum+Ballini Pitt & partners
landscape architect: assar
stability engineer: Milestone/Luxcec
special techniques engineer: Felgen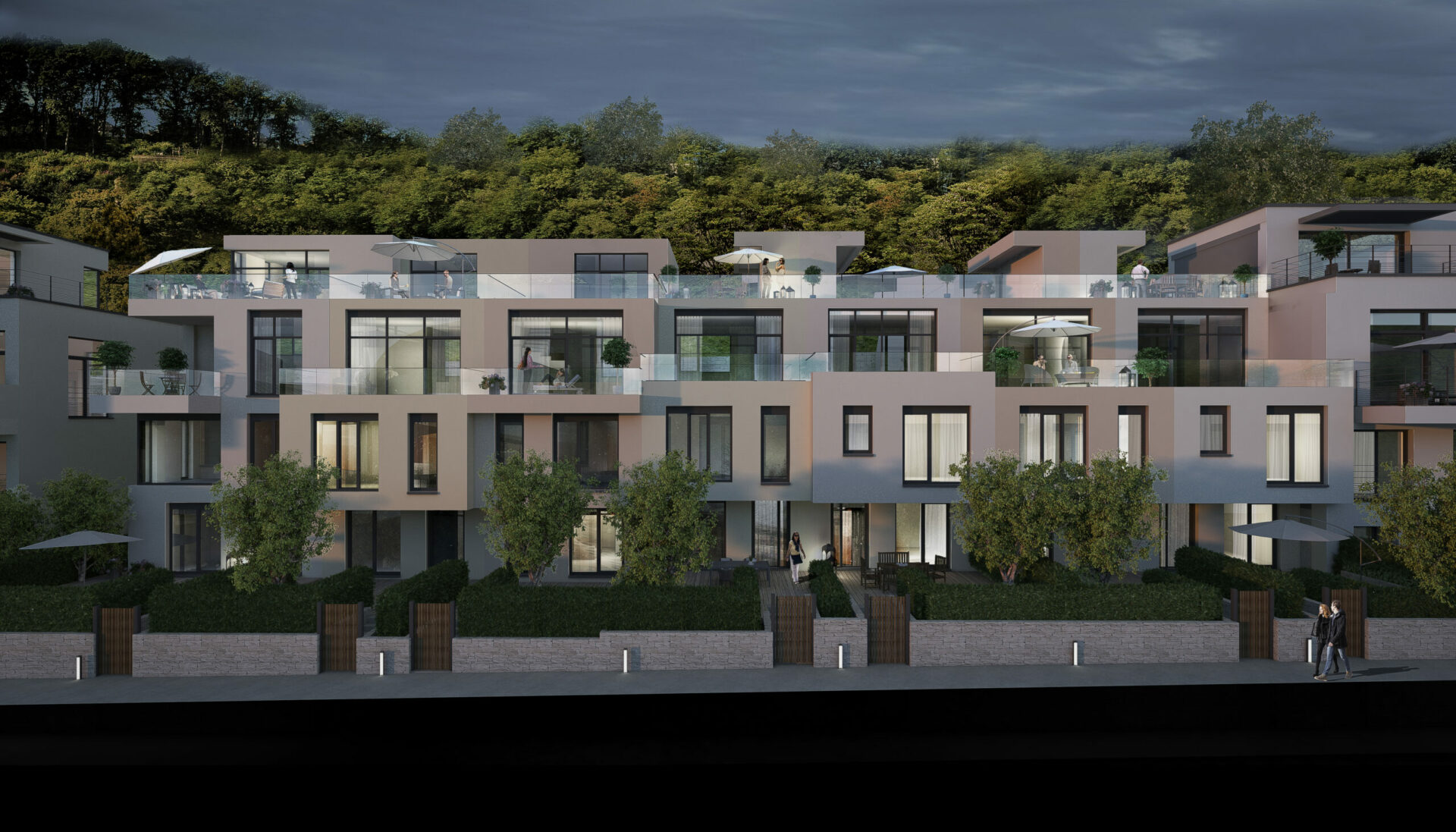 context & concept

The redevelopment project was designed and researched in the context of a Special Development Plan drawn up by the Luxembourg office Ballini, Pitt & Partners.
Entrusted to the developer Allfin-Immobel, this has enabled the construction of an eco-district mainly dedicated to housing (214 residential units constructed with a wide variety of finishes and configurations: houses, lofts, studios, flats, penthouses, etc.).
The operation is based on a site plan that structures the spaces by distributing the buildings along a longitudinal axis, parallel to the river Alzette, and around a square designed as a major articulation.
architecture & exterior design

In order to maintain a diversity of architectural expressions in keeping with the character of the site and the district, the project owner called upon two practices: assar was entrusted with a complete mission for the external developments and half of the buildings, i.e. two historical "entities" to be reallocated, and eight lots to be built. The other half of the buildings was entrusted to Ballini Pitt & Partners. The architects based their
design on spatial, social and environmental criteria.