Polfermillen
when a former industrial site with heritage value is redeveloped into a preserved mixed use eco-district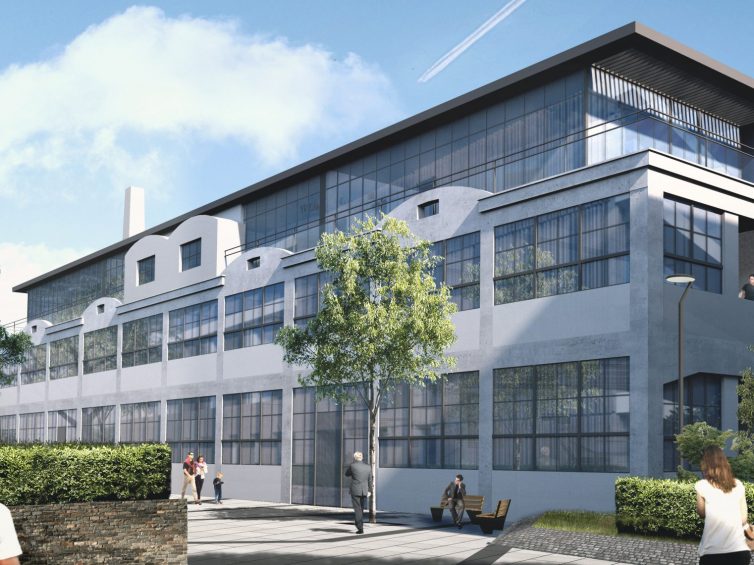 Located close to the centre of Luxembourg City, along the River Alzette, 'Polfermillen' is a former, now abandoned, industrial textile site. Set at the foot of the valley, the highly inclined site required de-pollution along with the preservation of four disused industrial zones with great heritage value (around 30% of the buildings present on the site). Renovated to remain identical to their original aspect, they will be re-assigned to new office or residential use.  It is via a specific 'Ground Use Plan' drawn up by Luxembourg bureau Ballini Pitt & Partners that the redevelopment project was considered.
Mandated to developer Immobel, this scheduled the construction of an eco-district principally dedicated to housing (260 housing units constructed with a high variation of finishing levels and configurations: houses, lofts, studios, apartments, penthouse…).
The operation was developed around an overall plan which structures the zones by positioning the buildings according to a longitudinal axis, parallel to the Alzette, and around a central square conceived to be a major junction.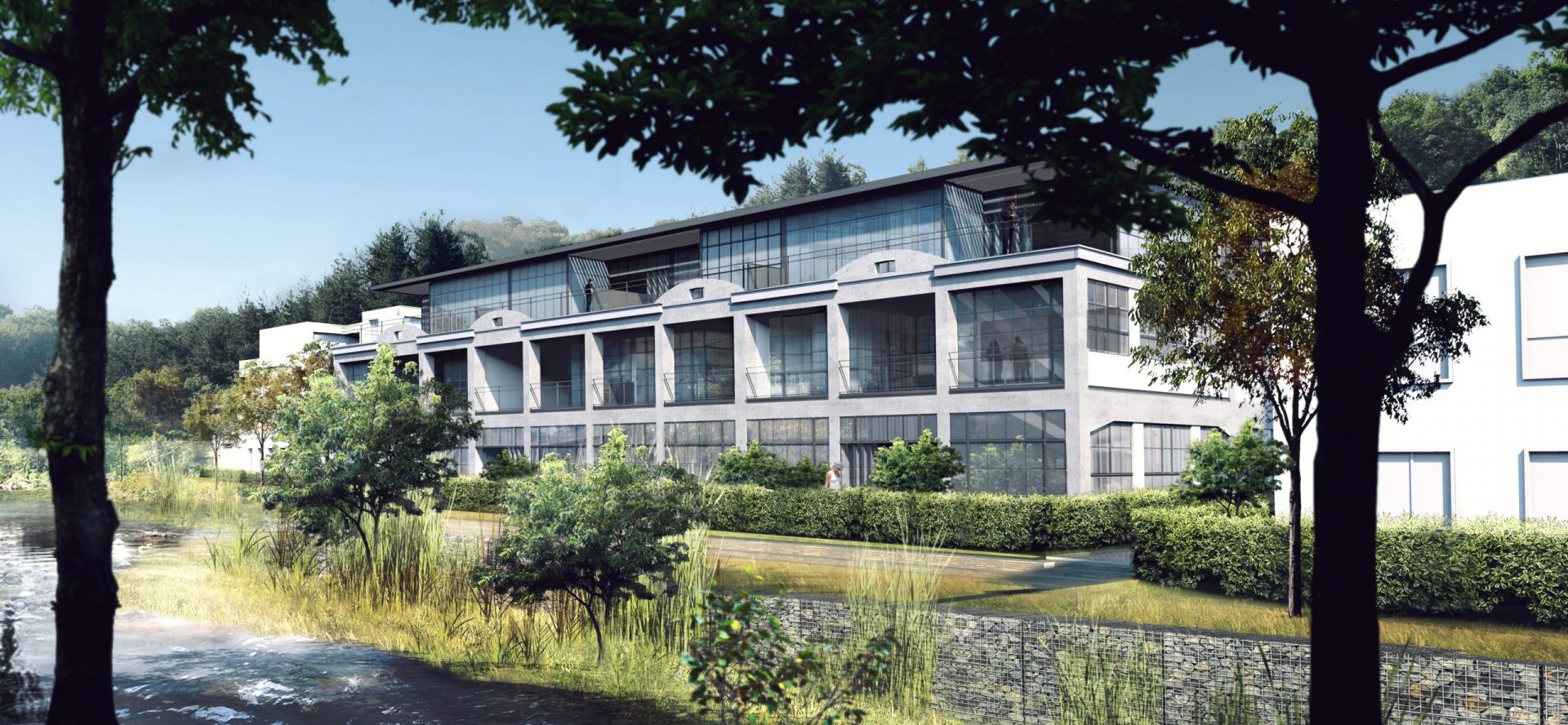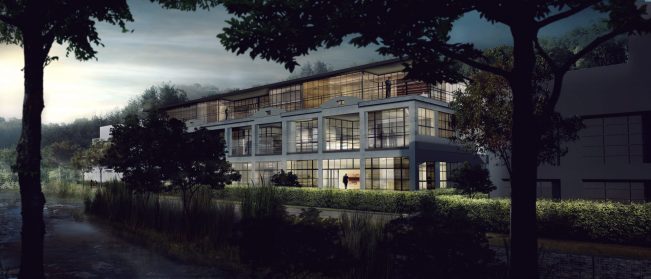 program
project to redevelop a former industrial site into an eco-district
client
Immobel
address
Polfermillen' site, rue du Fort Dumoulin, 1425 Luxembourg
building type
live
status
completed
expertises

architecture

offices

luxembourg

size
26.146 m²
team
architects: assar architects & Ballini Pitt and Partners
landchaping: assar architects
structural engineer: Milestone/Luxcec
building services: Felgen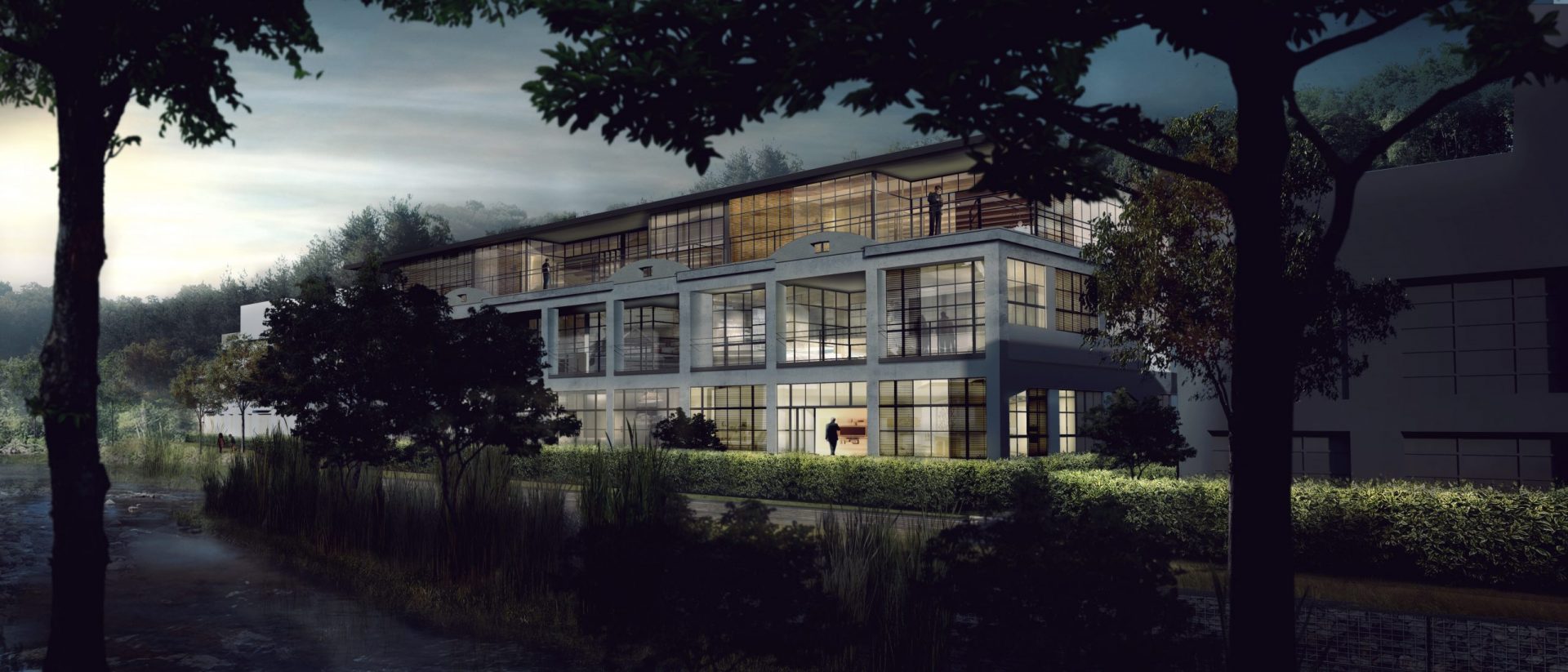 In order to achieve a maximum of architectural expressions in keeping with the  nature of the site and of the district, the project manager called on two bureaux. Assar was mandated with a total mission for the exteriors and for half of the constructions, these being two historic 'entities' to be rehabilitated and eight lots to be constructed. In creating the exterior layout, the architects based themselves on criteria of space, society and environment.
A series of studies, particularly involving the modulation of the exterior cladding and the planted zones, were undertaken in order to achieve coherence across the whole of the site. Precise elements such as lighting and street furniture were included in this. The objective was to provide the interior of the lot with the character of an urban park which conforms to the notion of a 'car-free eco-district'. This necessitated carrying out specific studies for the management of the natural zones and the green areas, but also the management of energy, water and waste.
It was also necessary to create a comfortable and secure living environment. Particular attention was thus paid to the quality of the common/meeting areas, to controlling the parking zones and to the circulation routes – favouring soft mobility modes.  A system of pedestrian walkways, able to be used by vehicles in exceptional circumstances (fire service, removals…), was therefore defined.