Prism
how the modulation of load-bearing facades in architectural concrete opens up the interior spaces of an office building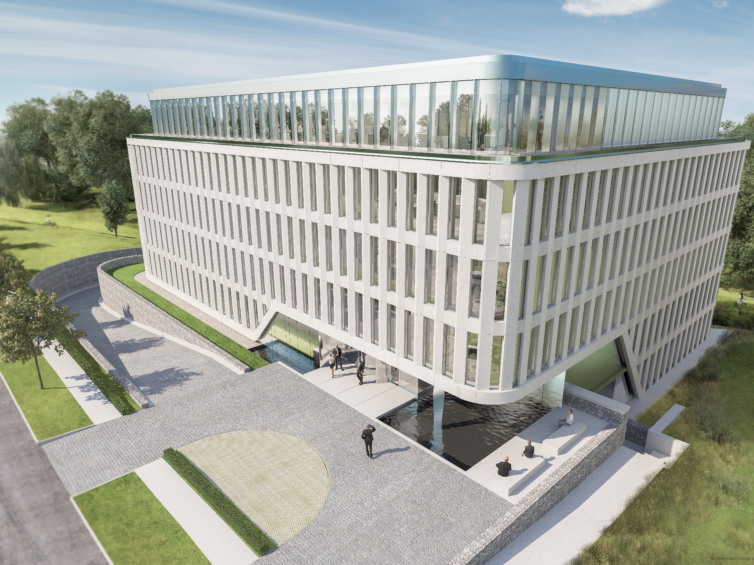 project characteristics
The Prism office building was built at the "Cloche D'or" site on a triangular plot of land. It follows the shape of the site and also has a triangular shape with prominent corners. The façades – modulated in 135 cm increments – are load-bearing and consist – in the solid parts – of architectural concrete slats enhanced by anodised aluminium frames. As well as their aesthetic dimension, the architectural elements also provide solar protection by creating a play of shadows.
In addition, the load-bearing nature of the façades, combined with their particular modulation, liberates large interior surface areas conducive to a very flexible organisation of work spaces. Structured on 6 levels (ground floor + 4/-1), the building has a usable surface area of 4.750 m².  These spaces are distributed and leased in modules ranging from 370 to 1.050 m².
On all floors, there is flexible space for open-plan offices, partitioned offices, meeting rooms, kitchenettes, and relaxation areas. The top floor – also set back – has a terrace at the rear of the building. The entrance to the building is set back and a water feature accompanies visitors towards  the lobby.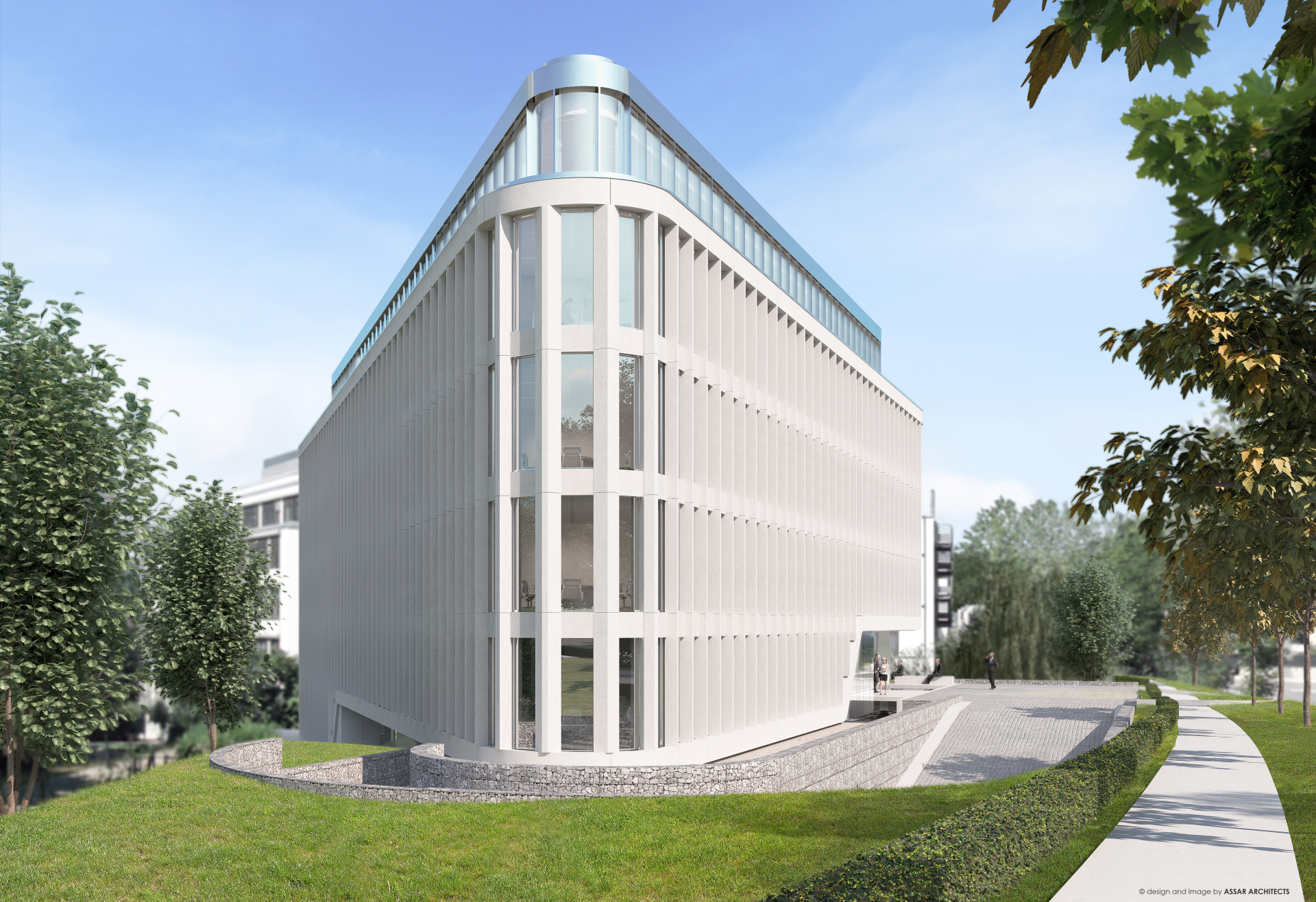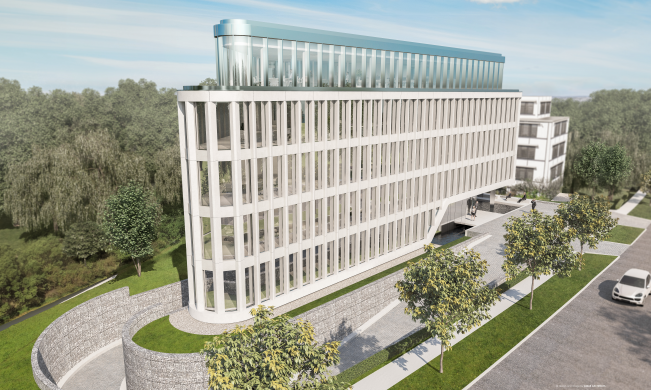 program
construction of a "Breeam Excellent" office building in La Cloche d'Or in the Grand Duchy of Luxembourg
client
Eaglestone
address
route d'Esch, 404 • 1471 Luxembourg
building type
work
status
under construction
expertises

architecture

b.i.m

landscape design

project management

urban design & planning

construction management

health & safety coordination

programming

offices

luxembourg

size
4.780 m²
team
• architect : assar
• special techniques engineer: CES
• stability engineer: Lux CEC
• contractor: Thomas & Piron bau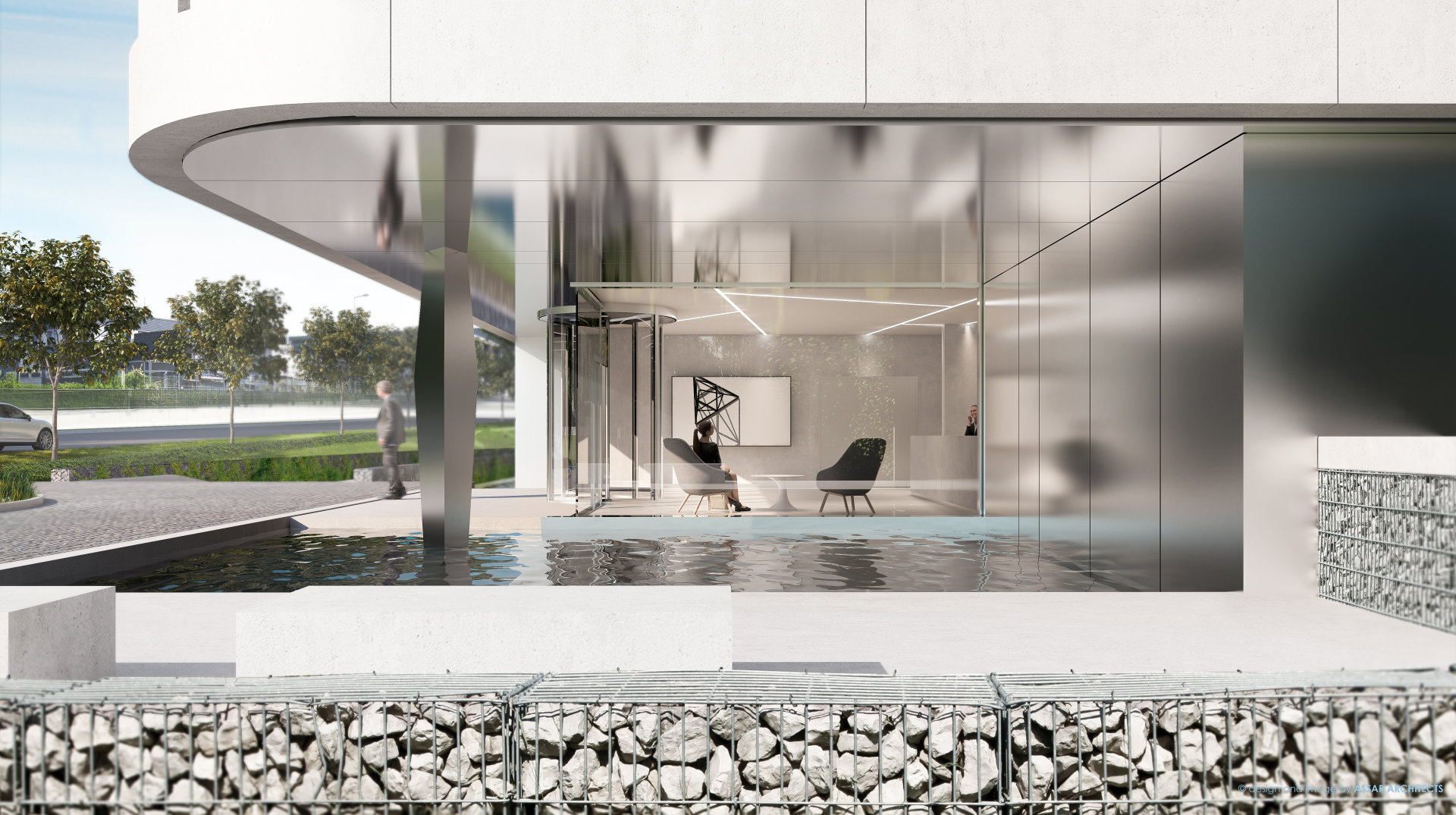 energy performance & certification
• certification: this building is designed to achieve a "BREEAM Excellent" certificate & meets current energy criteria