prism
how the modulation of load-bearing facades in architectonic concrete frees up the interior space of an office building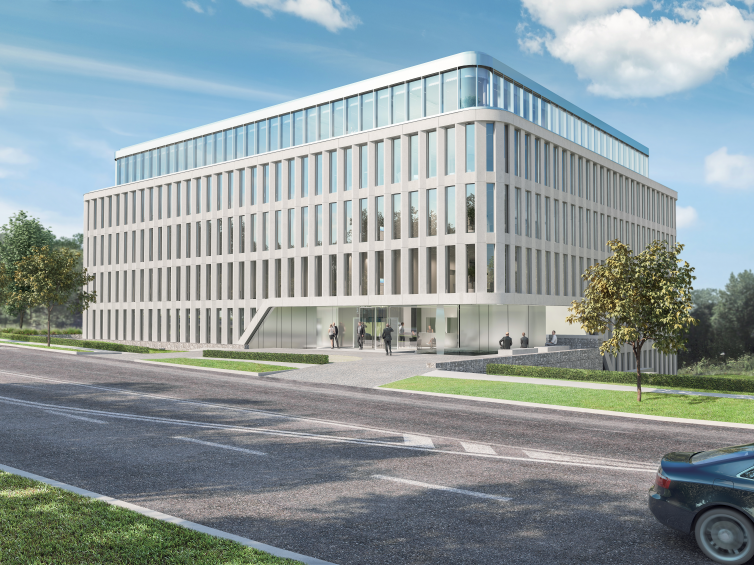 Erected on the 'Cloche D'or' site on a triangular and previously unconstructed lot, the Prism office building follows the shape of this site by also presenting a triangular form with pronounced angles.
The facades – with a modulation of 135 cm – are load-bearing and made up – for the plain areas – of architectonic concrete strips enhanced by anodised aluminium window frames. Apart from their aesthetic dimension, the architectonic elements also provide sun protection by creating plays of shadows. Additionally, the load-bearing nature of the facades, associated with their specific modulation, free up large interior surface areas beneficial to a flexible organisation of the workspaces. Structured over 6 levels (ground + 4 upper floors/1 basement) the building provides a total usable surface area of 4.750 m². This is organised and rented in modules varying from 370 to 1.050 m².
The building entrance is recessed and a water feature leads visitors to the reception hall. The top floor – also recessed – has a terrace at the rear of the building. This construction, mandated by Eaglestone and delivered in 2022, is aiming for BREEAM Excellent certification and responds to current energy criteria.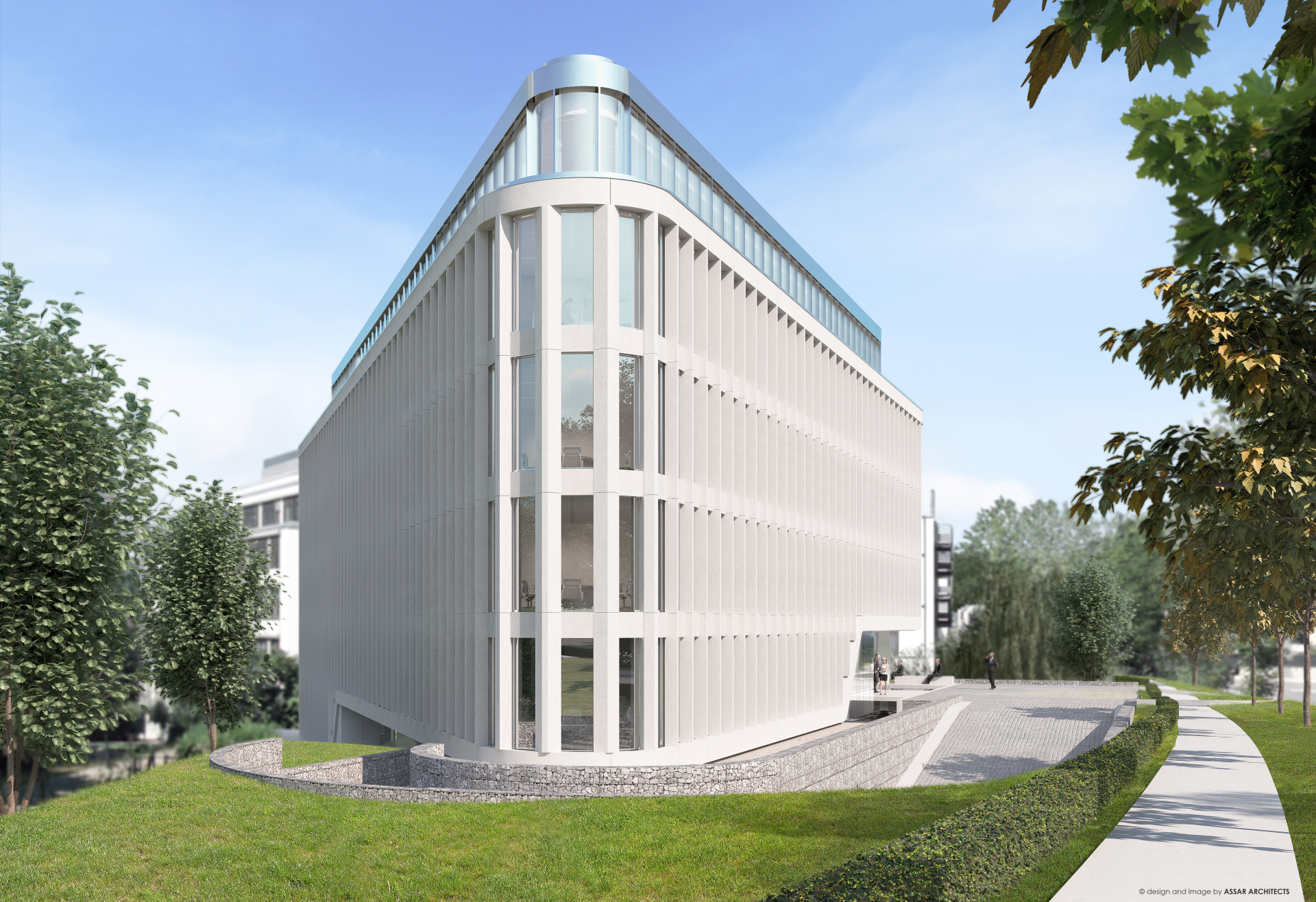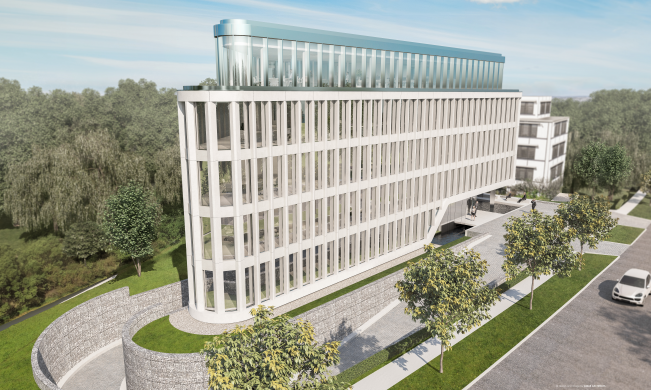 program
construction of an office building at the Cloche d'Or (Grand-Duchy of Luxembourg)
client
Eaglestone
address
404/406, route d'Esch, Luxembourg, Grand-Duchy of Luxembourg
building type
work
status
under construction
expertises

architecture

offices

luxembourg

size
4.750 m² across 6 levels (ground +4 /-1)
team
project manager: Eaglestone
architect: assar architects