PWC campus
how a twelve-storey level campus building offers multiple modes of access to sustainable workspaces that are organised on terraces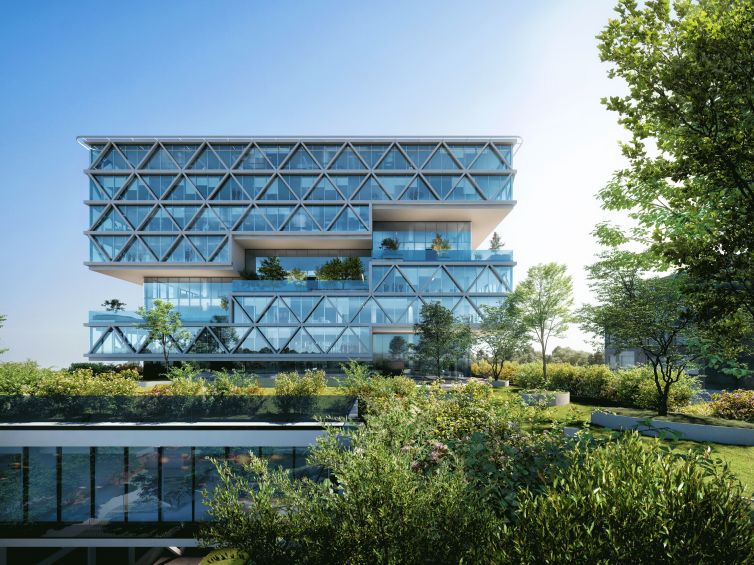 In 2022, the international accounting and tax consultancy PWC plans to move its Belgian head office to a new 12-storey campus in Diegem, in the immediate vicinity of Brussels Airport. Developed by Ghelamco, PwC's new campus-like head office project has been designed by assar architects.
The campus will have a usable floor space of 31.100 m² as well as 4.000 m² of terraces, and will offer around 700 parking spaces.
As the main occupant, PwC will have 22.400 m² of space; the remaining 7.700 m² will be occupied by Ghelamco MeetDistrict, the co-working concept created by the developer. At the request of PwC's employees, it was decided to locate their new headquarters near the airport. In terms of mobility, this location is highly advantageous for personnel. The site is a stone's throw from Diegem railway station and is easily accessible by bicycle and public transport. The cycle highway to Leuven goes past the premises and the future airport tram will stop right outside the door.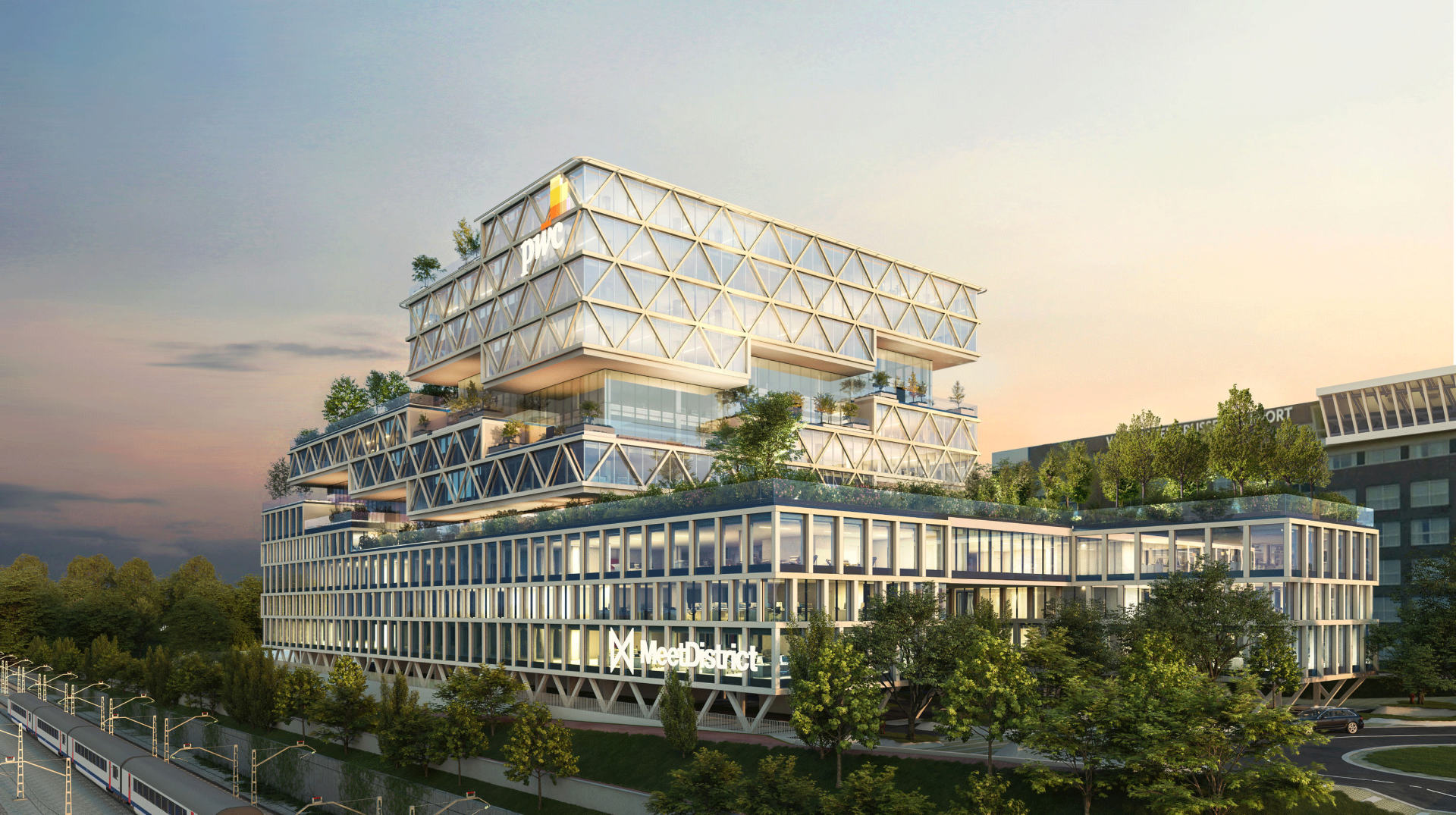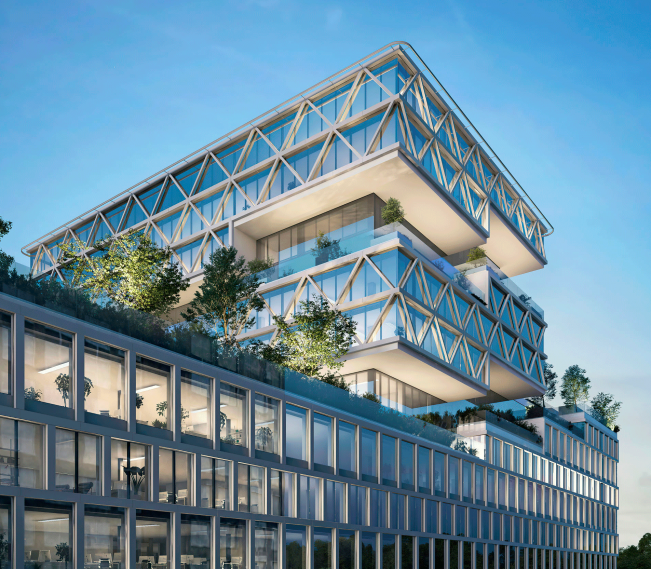 program
construction of a new office building for PwC
client
Domein Culligan
address
culliganlaan 5, 1830 Diegem Belgium
building type
work
status
under construction
expertises

b.i.m

offices

antwerp

size
51.786 m²
team
architect: assar architects
general contractors:
Aertssen-Verheyden-Soiltech
structural engineer: BM engineering
building services: BM engineering
landscape: Urban landscappe
geometer: Teugels
Breeam: Encon
Acoustic: Scala
Control: Seco
health and safety coordinator: 2BSAFE