residence EMCA
when a 'T' tower opens its interior spaces to vast horizons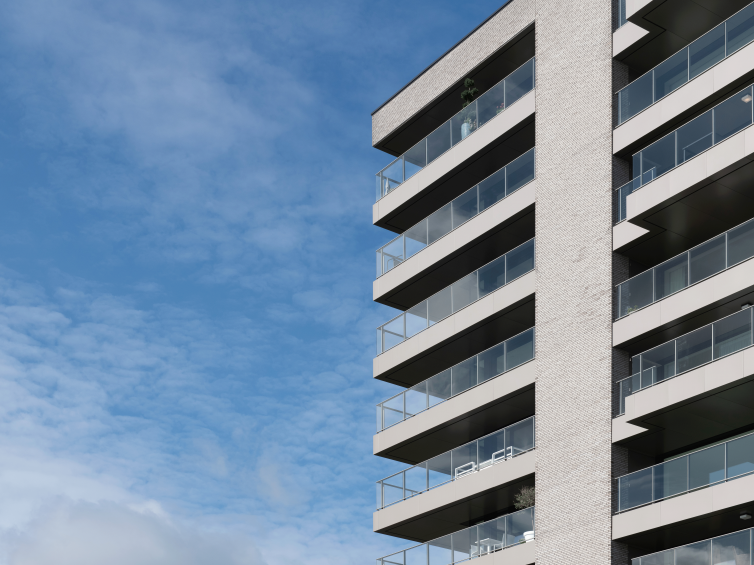 The project consists of the construction of the penultimate tower of residences in a building complex located on the former naval construction site of Boël in Temse, in East Flanders.
The design of the tower which rises to twelve floors, enables, on each floor, the configuration of four spacious apartments, each with two bedrooms.
The expectations of the future occupants have been specifically anticipated. Evidence of this for example, is the modularity of the property, which not only enables the configuration of the residences to be personalised but also for them to evolve throughout the lifetime of the construction. Its structural design in a concrete building frame structure effectively focuses all the load bearing walls on the division walls, with the other internal walls being in a lighter partition construction and thus easily dismantled. Another special feature: the quality of the panoramic views. The T-shaped plan of the building and the orientation of the living rooms, places the emphasis, in each residence, on the views towards the open l'Escaut landscapes. The apartments are extended by large terraces, also aligned in accordance with the same principle.
The architects are also designing a building that is efficient from the energy point of view, in accordance with the 2016 environmental standards in force in Flanders, corresponding to the "low energy" certification requirements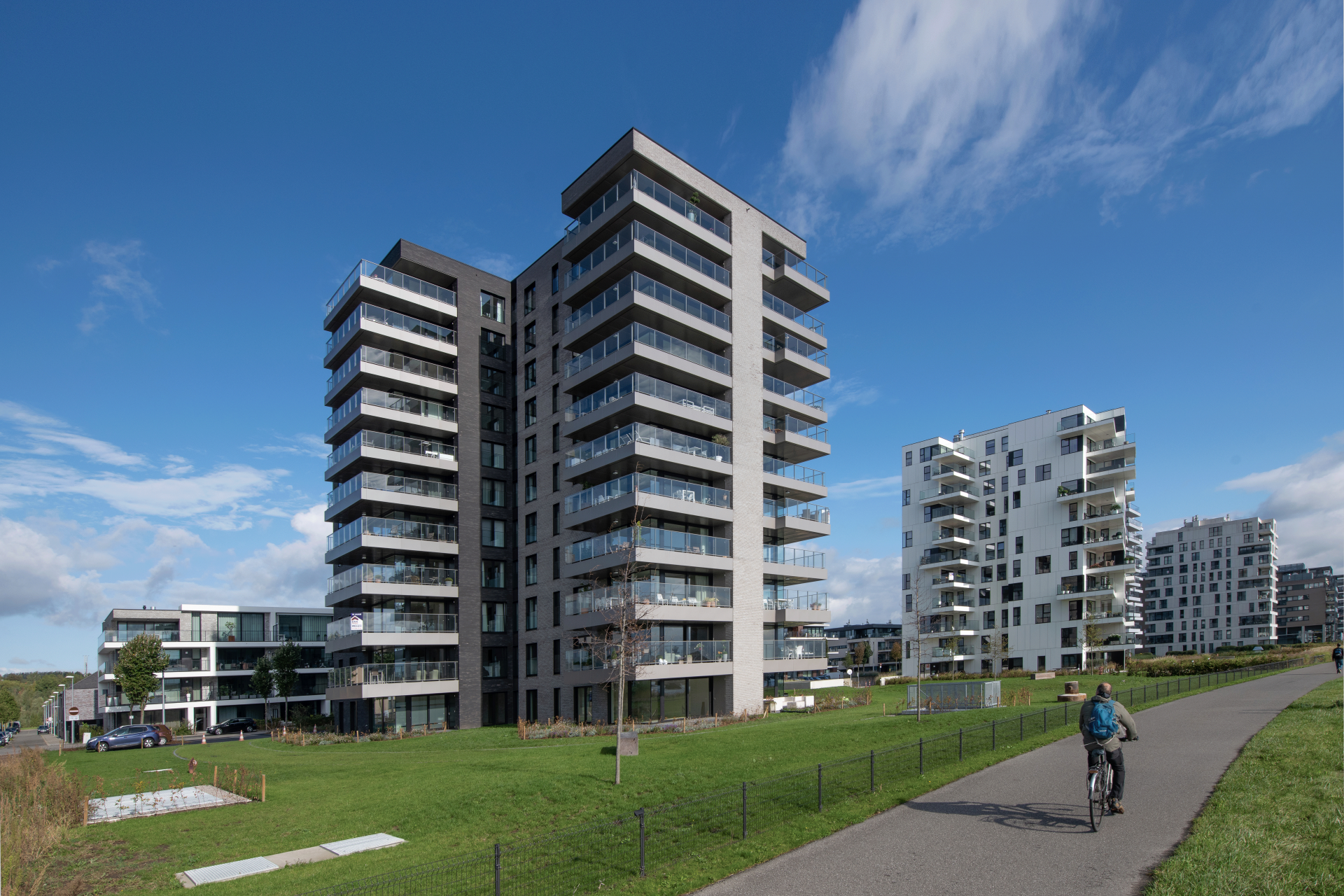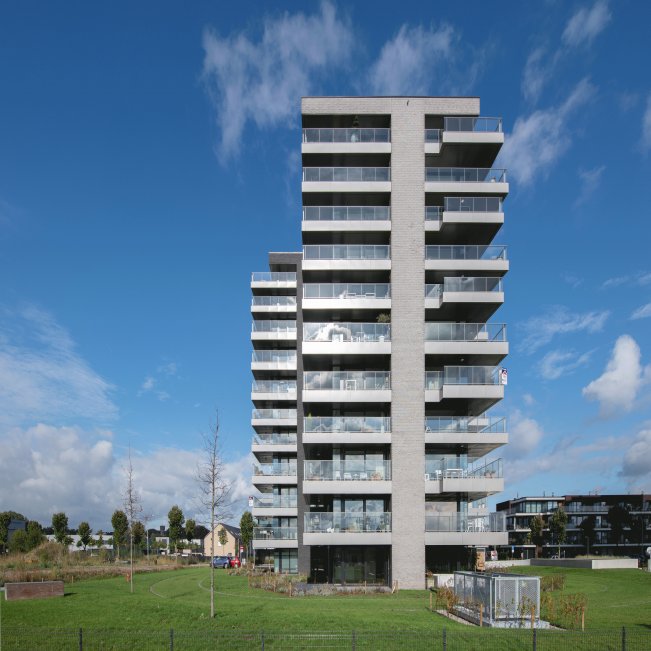 program
apartment buildings
client
Immo Cordeel & Aertssen
address
De Zaat, Philippe Saveryslaan 9140, Temse Belgium
building type
live
status
completed
expertises

architecture

offices

brussels

size
9.649 m²
team
architect: assar architects
structural Engineer: Nico Terryn
building services: Boydens