GHU Paris Psychiatrie et Neurosciences, Sainte-Anne
competitive tender: design, construction, servicing and maintenance of the new building at GHU Paris Psychiatrie and Neurosciences, Sainte-Anne (hospital)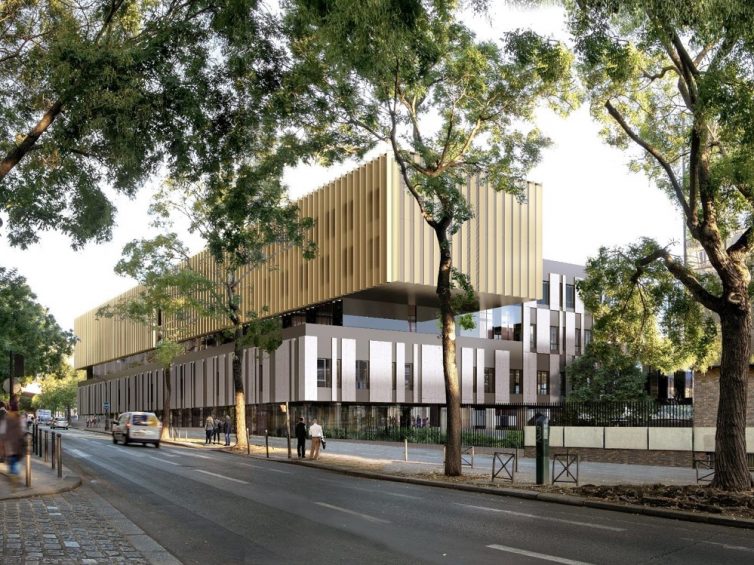 The proposed building organises the functions it provides according to an extremely detailed plan and a limited area of land.
This functionality is articulated around 3 elements:
the legibility of flows around a central core linking all the floor levels, from the ground floor to the top floor
The whole project is bathed in natural light due to 2 large patios around which the departments are arrayed
The link with the existing building is a structural axis which ensures fluidity of movement between departments
The desire for limpidity has guided the general design of the passageways.
The building is "connected" to the town and to the hospital. The ground floor is open onto the forecourt and provides permeability with the rue d'Alésia. The garden level is configured around the internal vehicle flows in the continuity of existing axes that have been conserved.
The first floor of the base resumes the scale of the rue Broussais, bordered by the element of the bridge and its elevated railway lines.
The building is anchored in its context and allows complete freedom in expression on its upper floors.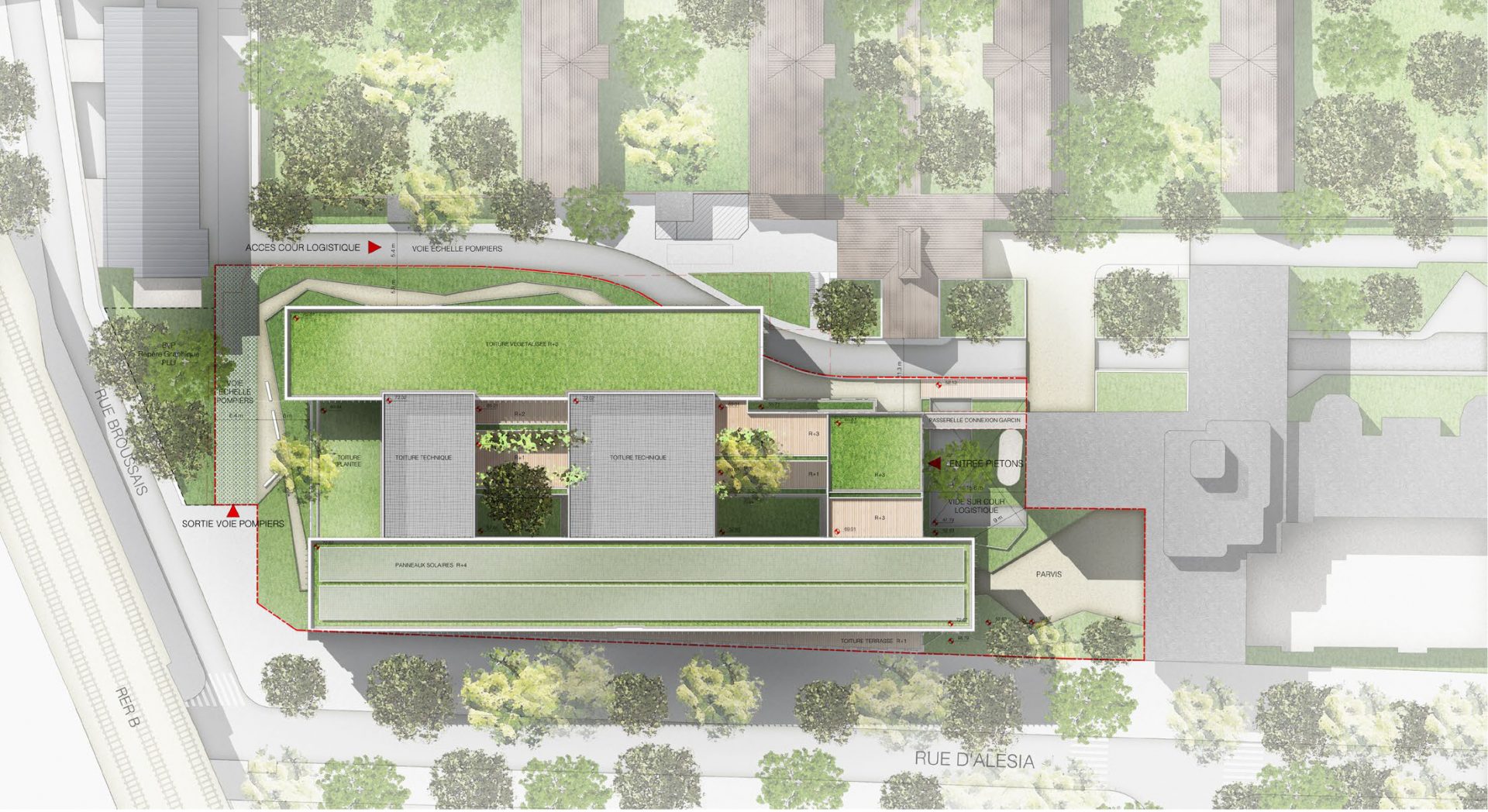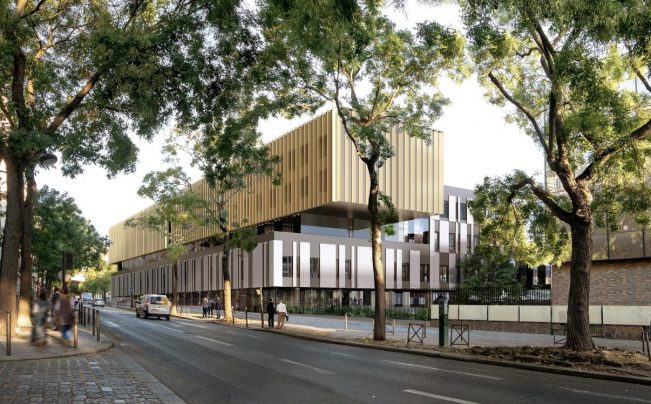 program
competitive tender: design, construction, servicing and maintenance of the new building at GHU Paris Psychiatrie and Neurosciences, Sainte-Anne (hospital)
client
GHU Paris Psychiatrie and Neurosciences, Sainte-Anne (hospital)
address
14e Paris France
building type
heal
status
competition
expertises

architecture

offices

paris

size
14.700 m²
team
design architects: assar architects & VGA
leader contractor: Cardinal Edifice
co-contracting companies: Etpo, Franky
technical studies HEQ: Artelia