Standard de Liège
when increasing a stadium's capacity and the quality of its welcome requires building a multifunctional & dynamic esplanade around it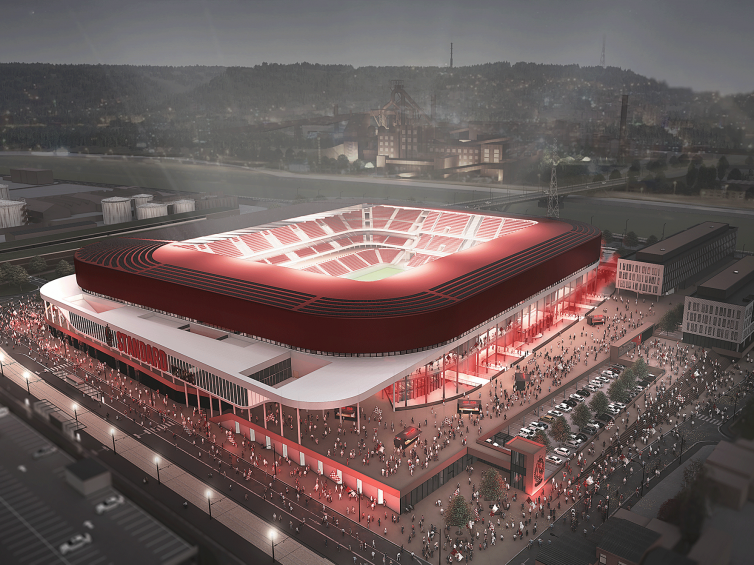 project characteristics
This project involves the renovation and extension of the football stadium of Standard de Liège (located at Sclessin in a zone characterised by industrial development) along with creating a semi-public esplanade. The programme also includes supplementary functions with three office buildings, a retail and leisure area, a fitness centre and a creche. The capacity of the stadium will also be increased by 4.000 to a total of 31.500 spectators. The number of parking spaces will also increase (3.500 spaces).
The creation of an Esplanade around the whole of the stadium will enable spectators to arrive in a dedicated area and enable their access to the stands to be organised from the whole of this surrounding area, from whichever point of entry they come.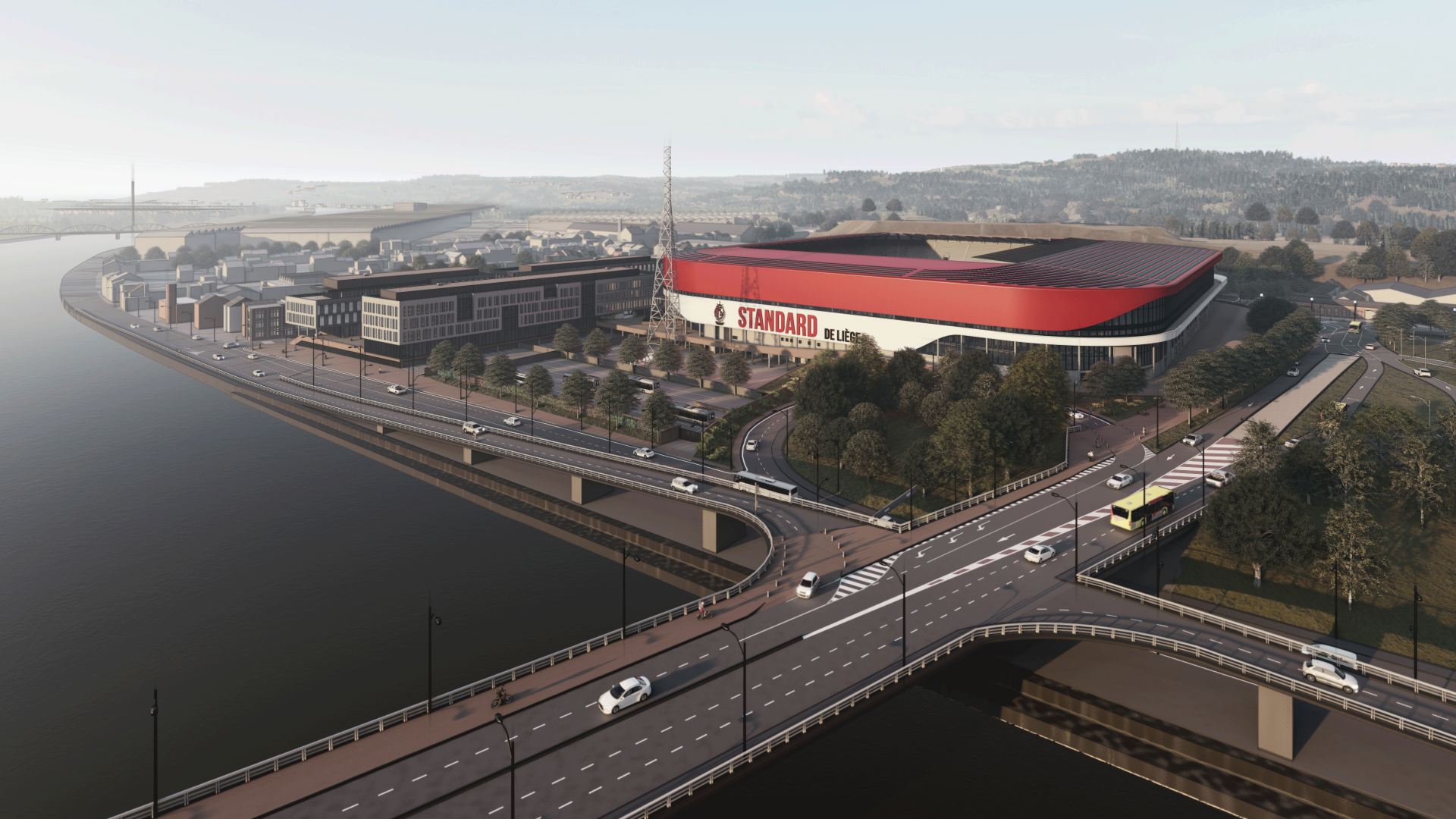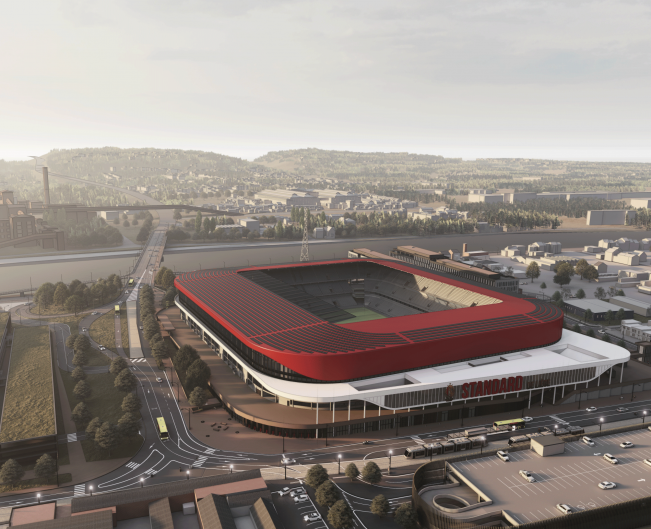 | | |
| --- | --- |
| program | restructuring of the Standard de Liège stadium (Maurice Dufrasne Stadium) |
| client | Standard de Liège sa & Immobilière du Standard de Liège SRL |
| address | rue de la Centrale 2 • 4000 Sclessin (Liège) |
| building type | entertain |
| status | under construction |
| expertises | architecture |
| offices | liège |
| size | 191.792 m² + 3.500 parking spaces |
| team | • architects: assar in collaboration with the architect Jean Luc Marrini |
The redevelopment of the  Standard de Liège Stadium above all represents an opportunity to create a dynamic multi-functional complex, in particular through the construction of a 2.000 m² leisure building (net rental space).  Buildings referred to as 'multi-function' will also offer cafes and restaurants, retail outlets  (1.190m²), a fan shop, a creche (400 m²), and a health and wellness area (500 m²).
The new reception areas of the stadium will also be designed according to this desire for flexibility, and a press conference room able to be converted into an auditorium will complete the mixed complex of this new entity of the Standard de Liège Stadium.