the First
when circularity, carbon neutrality & mixity redevelop an office building into a model of excellence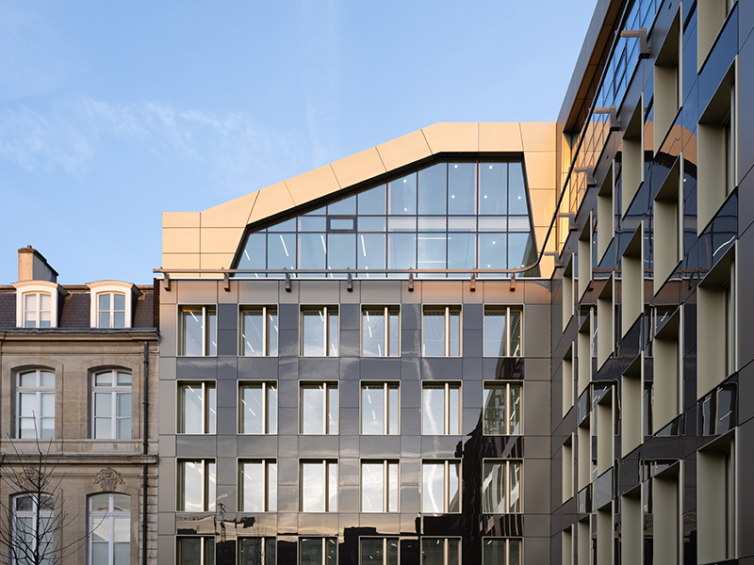 project characteristics
Located in the heart of the European quarter, on the famous Orban Square and its park, The First is the obvious redevelopment project choice for a prestigious office building. The First offers a mix of functions, since, in addition to 7.445 m² of offices, the renovated building offers space for the provision of services in 870 m², and accommodates a 239 m² horeca space, which benefits from a superb, landscaped terrace that contributes to the animation of the administrative district.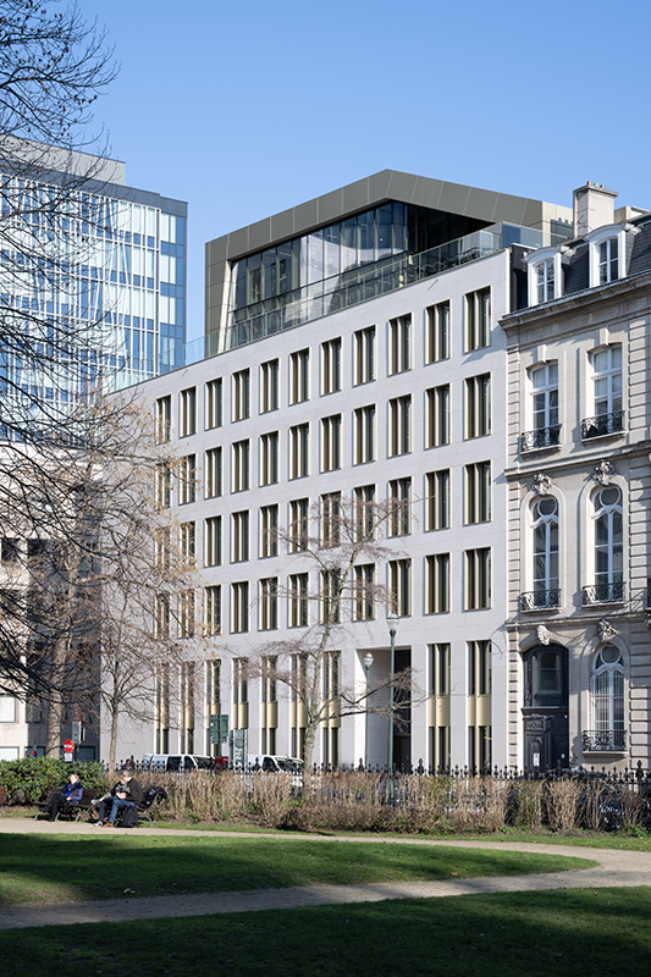 program
renovation & re-development of an office building located at the heart of the European Quarter
client
owner: Union Investment Real Estate GmbH . Belgian Branch • real estate developer: Eaglestone
address
de la Science street, 37 & square Orban • 1040 Brussels
building type
work
status
completed
expertises

architecture

interior architecture

landscape design

offices

brussels

size
8.554 m²
team
• owner: Union Investment Real Estate GmbH . Belgian Branch
• real estate developer: Eaglestone
• architect: assar
• business concern: Valens
• engineers (TS/STAB): CSD engineering
• BREEAM: B4fs
• inspection body: Seco
• acoustics engineer: Venac
• health & safety consulting: Coseas
Originally with 6 floor levels (G+5), The First now has 8 floor levels (G+7) as the building has the benefit of a two-storey elevation in a mixed structure of wood, metal, and concrete. This exceptional crowning feature is enhanced by a green terrace running along the building's facades, while intensive green roofs have also been installed. The basement provides 50 parking spaces for cars, and 49 bicycle spaces.
With a complete repositioning programme, The First responds to the evolution of current working practices, and to the highest environmental standards: BREEAM Excellent, and PEB A+ certification.
Its BREEAM Excellent certification is based on 6 major points:
circular construction
responsible approach
a positive energy production building
use of solar energy
management and processing of rainwater
biodiversity
In addition, green electricity is produced by the photovoltaic facades and roof, while the heat from the Verizon datacenter, an occupant of the building, is recovered to heat the rest of the building.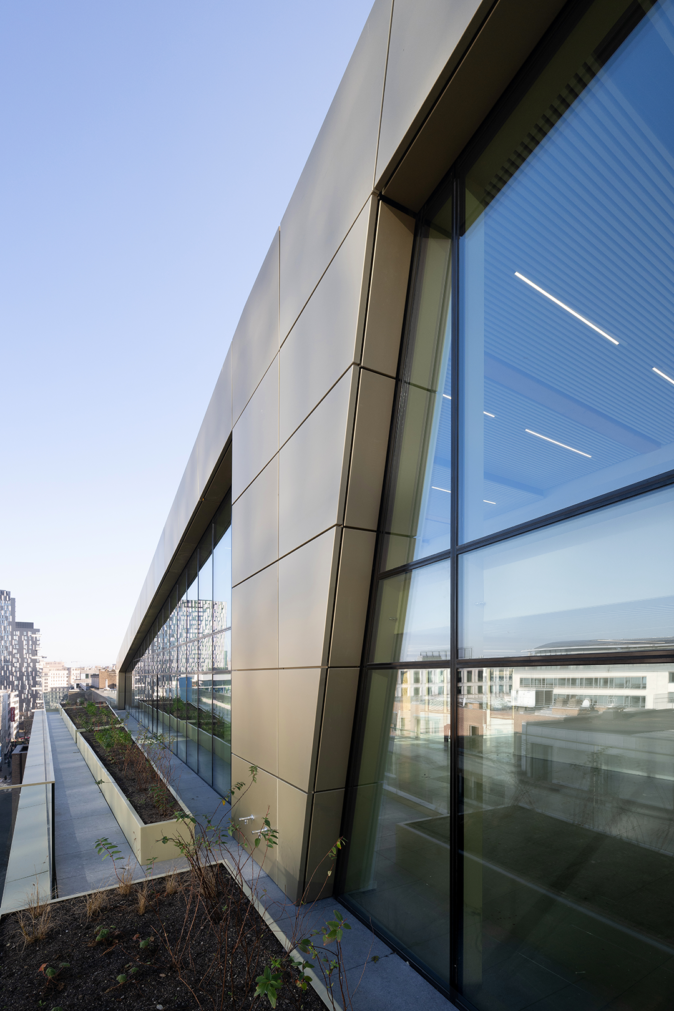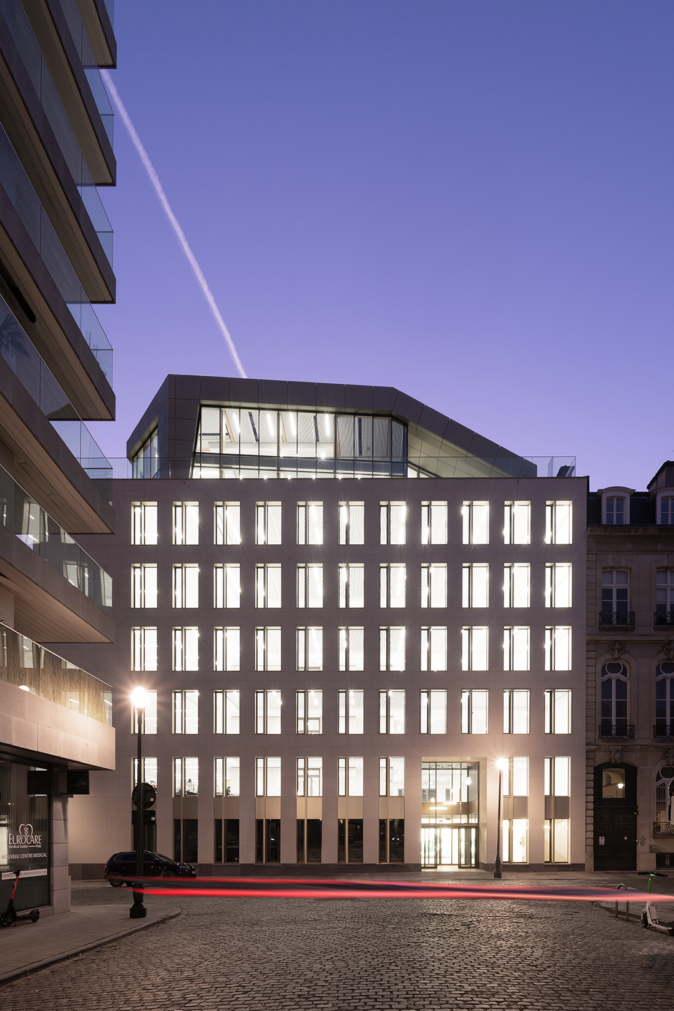 choice of materials
The project aims to use innovative materials that are environmentally friendly and blend seamlessly into the urban environment. Each material was also selected to make the project nuanced, and above all unique.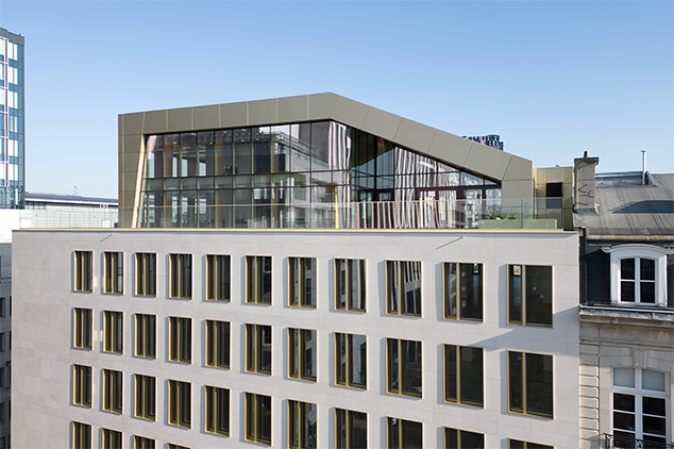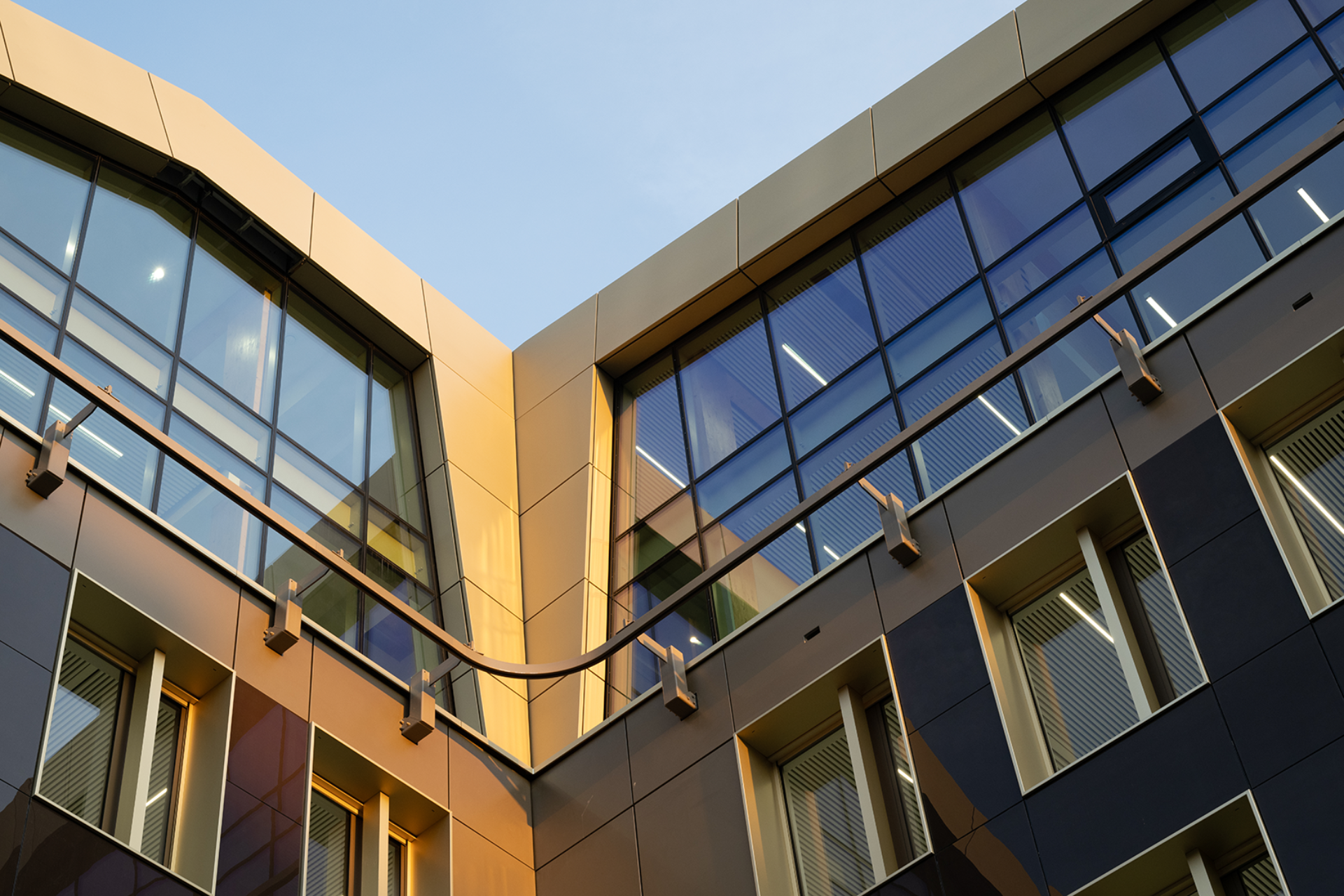 energy performance & certification
 certification: BREEAM Excellent, neutral carbon & PEB A
schemes