Möbius l & ll towers
when two sister towers combine transparency, urban integration & flexible layouts in one single architectural concept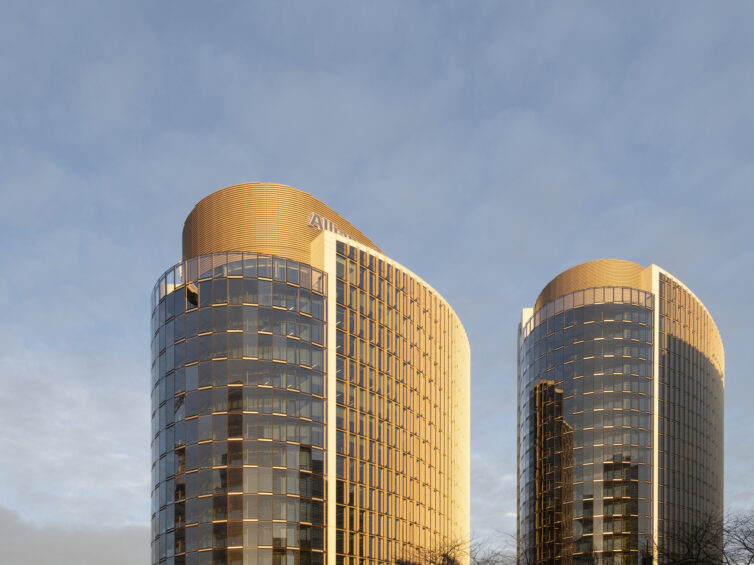 project characteristics
Located along the main axis of the Brussels Quartier Nord, just a few steps from the station, this project deliberately breaks from the general approach that involves buildings with a massive structure and appearance, and the policy of using the base level to hide the less noble services functions. With this in mind, these are two towers, sister rather than twin towers, with a surface area of approximately 62.000 m² on the site.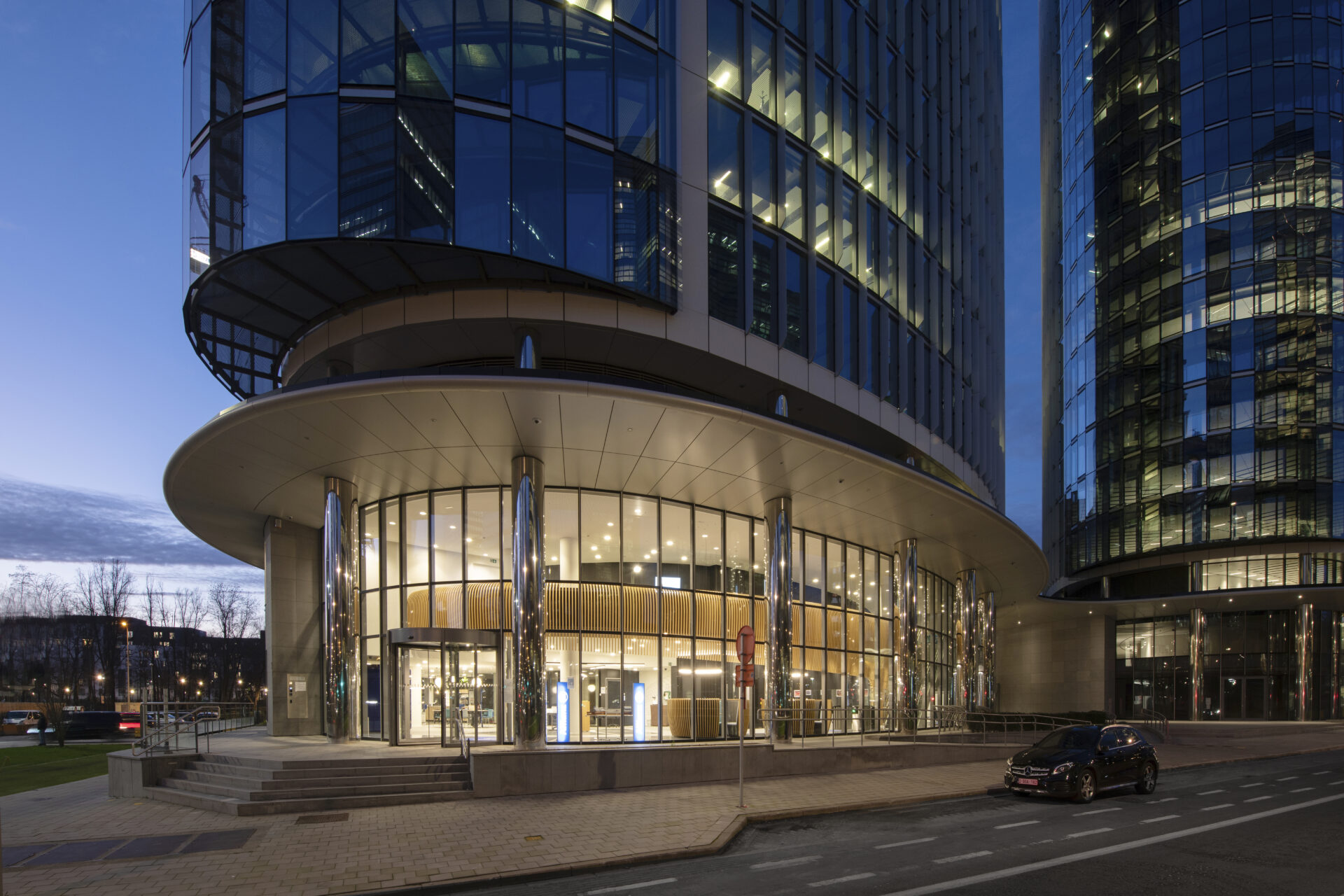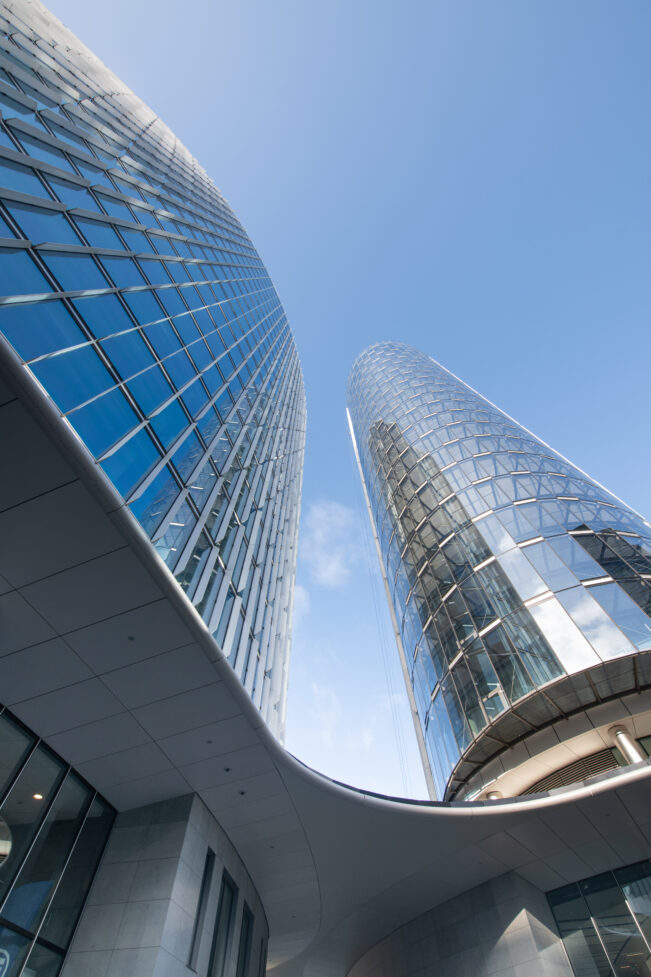 program
2 sister towers office building
client
Immobel - Allfin
address
boulevard du Roi Albert II • 1000 Brussels
building type
work
status
completed
expertises

architecture

interior architecture

b.i.m

landscape design

project management

feasibility studies

programming

offices

brussels

size
61.882 m²
team
• occupant: Allianz
• engineers: VK group
• facades: Kyotec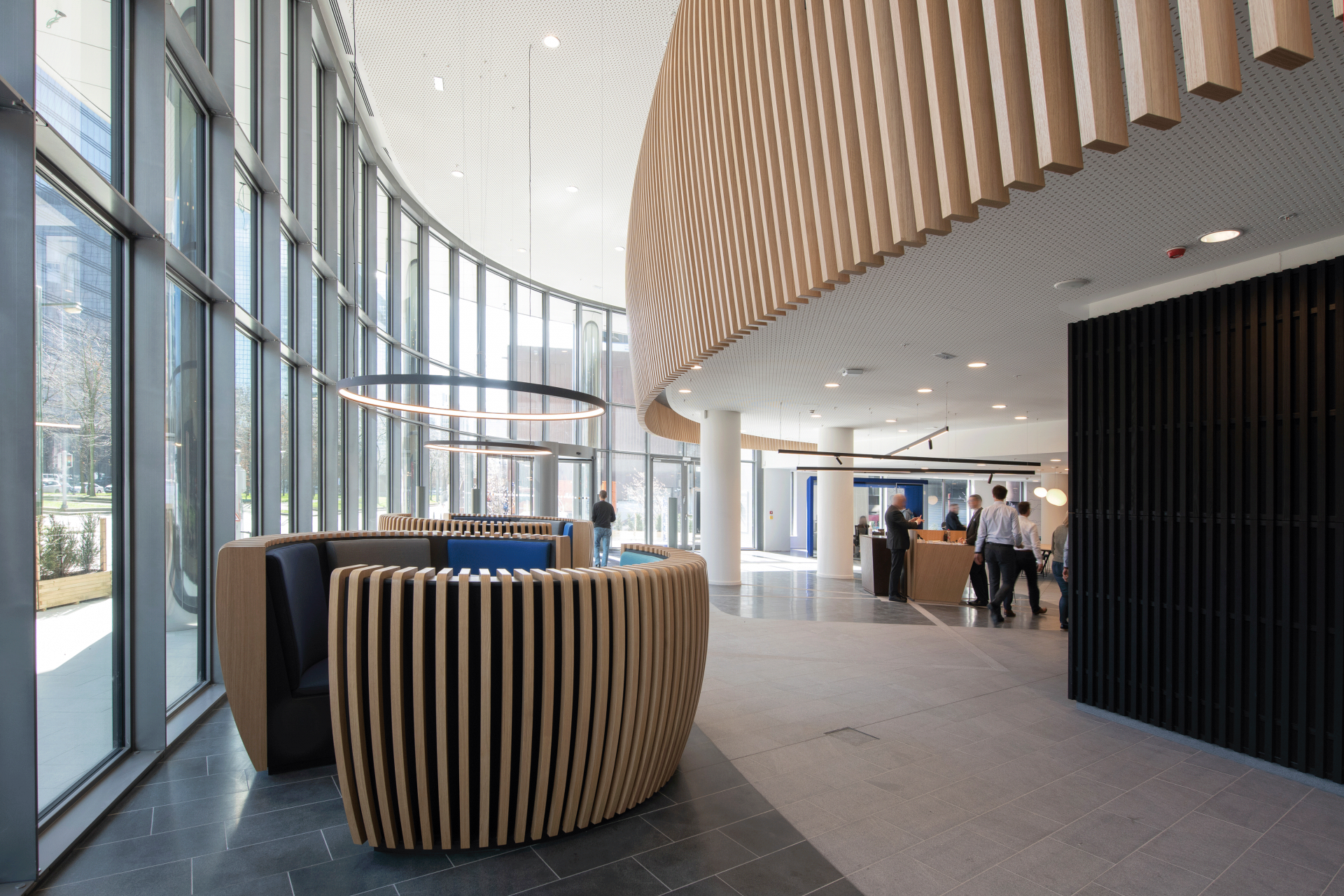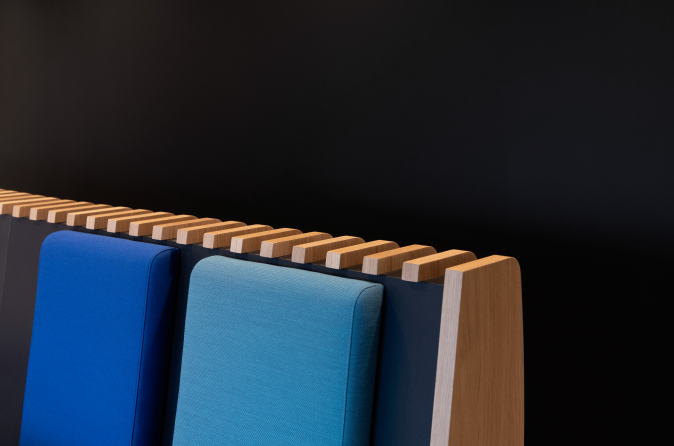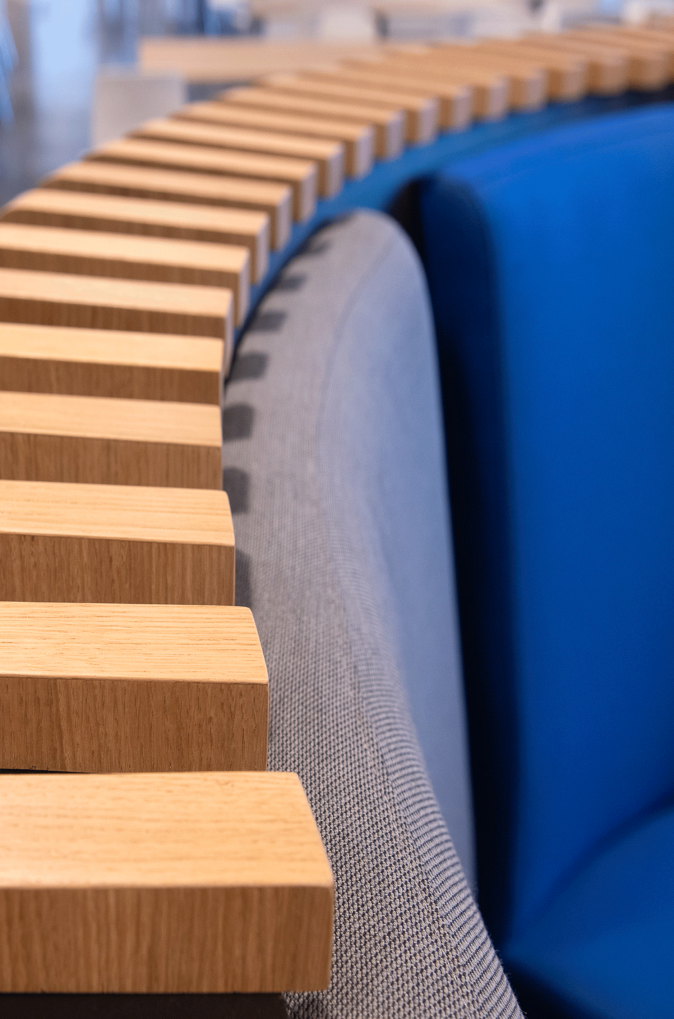 The ground and first floors accommodate, in full transparency, and directly linking with the public space, entrances, a conference room lobby, a shop, cafeterias, and social rooms. Pedestrians walking past these façades are sheltered from the draughts by a full, flexible awning, integrating the two towers together in a single planning gesture.
The project also encompasses adjacent public areas, providing these with a new layout and presentation, offering green spaces incorporating aquatic accents, thereby enhancing the general quality of the zone.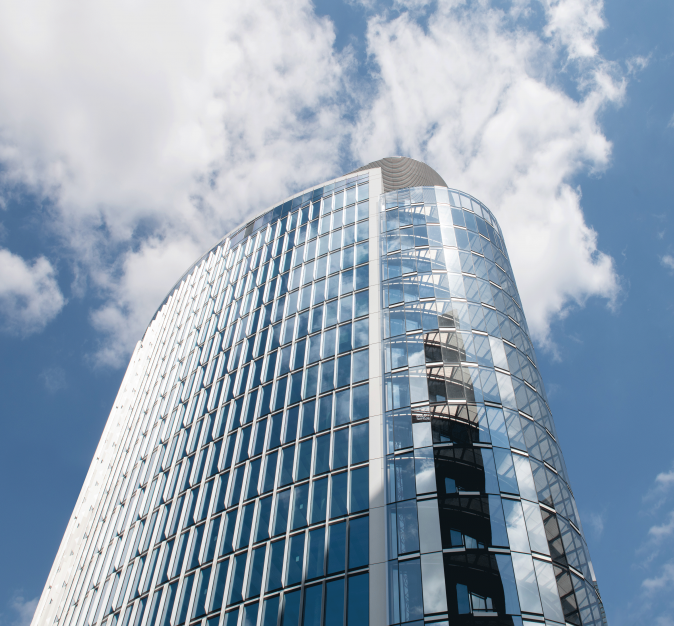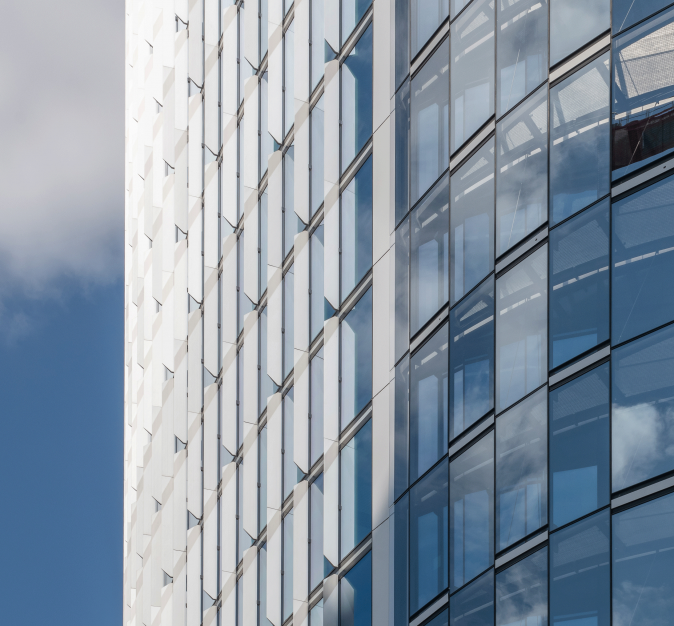 The top of the two towers offers views of sculptural effects that cover the prestigious meeting rooms and disguise the technical installations. These effects also provide a perspective play on tricks of the eye: the shorter of the two towers (4 floors lower) appears to be of the same height as its big sister.
With a view to compliance with objectives of sustainability, the façades are differentiated according to their orientations: fixed elements, which are different with each orientation, offer the occupants optimum conditions of comfort, while avoiding significant energy consumption. These fixed elements embellish the towers, subdividing their principal volume into sub-assemblies: their proportions are even more elegant for this reason.
This volumetric subdivision also enabled the conception of tall buildings, while adhering to very stringent "fire" standards, with spaces of a flexibility that is never compromised, also enabling a very high level of flexibility in the configurations specific to any organization and offering an unusually high-performance ratio between private (or operational) service area and shared (or access) surface area.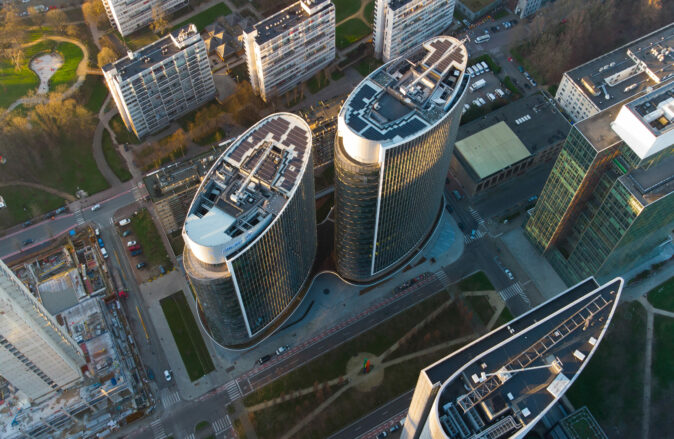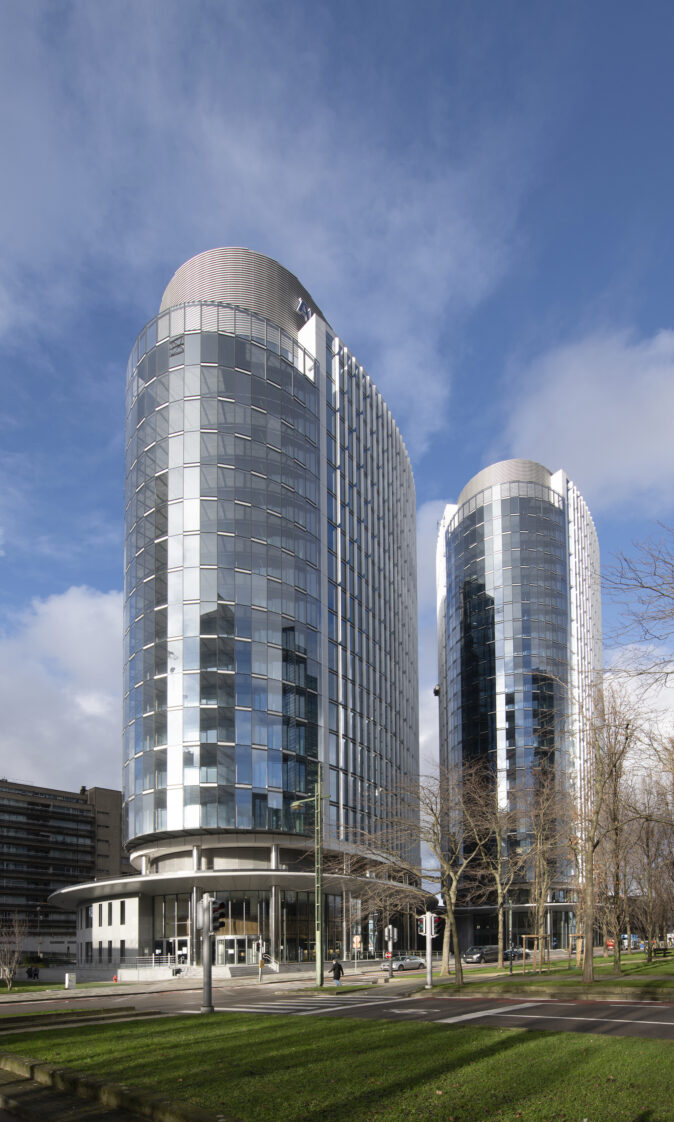 floor plan type tower 1                                                                                                                     floor plan type tower 2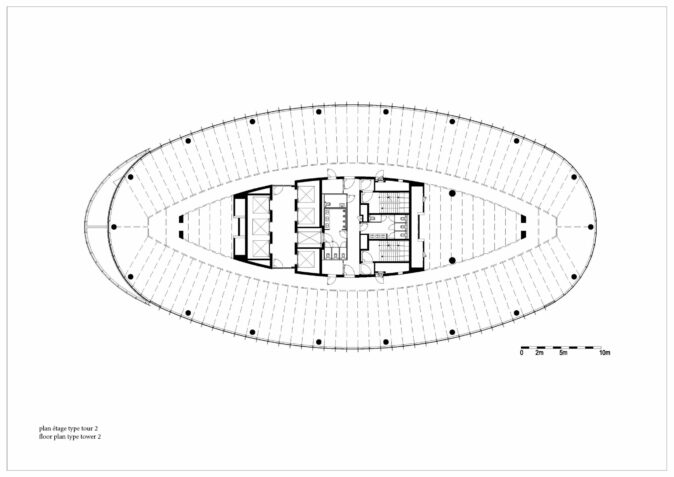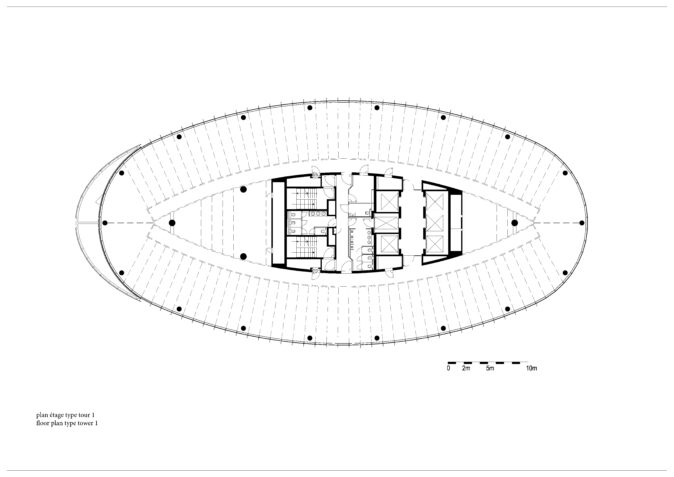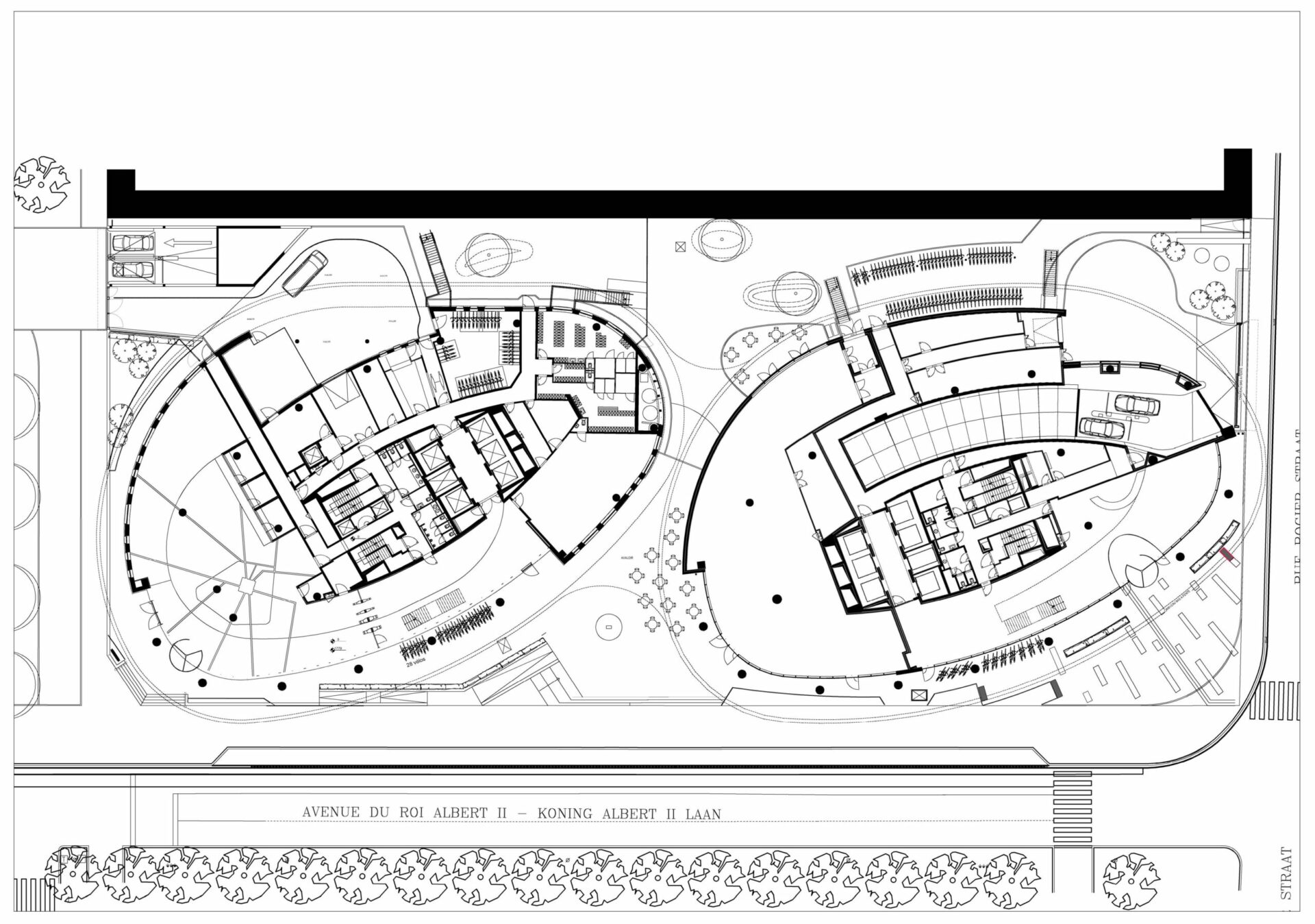 In summary, we seek to provide architectural objects that are in keeping from a planning point of view and which have a genuine sculptural elegance, and which provide an optimum organizational tool as well as being extremely comfortable, with optimal ecological credentials, as confirmed by a BREEAM Excellent certificate.
energy & certification
certification: BREEAM Excellent
net heating load: NHN ≤ 15 kWh/m²/yr
primary energy consumption: OEC ≤ 85 kWh/m²/yr
heat pumps
solar panels
energy friendly combination
water recuperation
storm basin