Möbius l & ll towers
when two sister towers combine transparency, urban integration and flexible layouts in one single architectural concept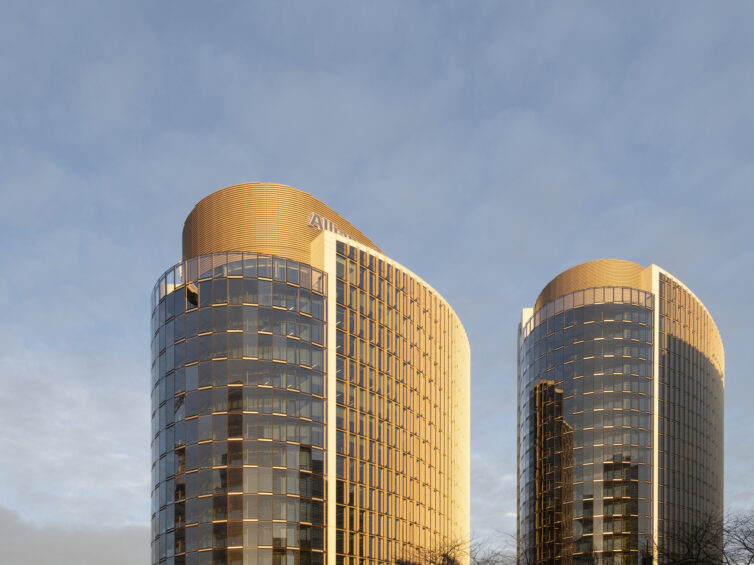 2 sister towers office building.Located on the main thoroughfare of the North District of Brussels, this project comprises two towers, sisters but not twins. In total transparency and directly in contact with the public, their ground floors accommodate the reception area, a conference room, a retail outlet, cafes and the salons. Pedestrians walking along these facades are protected from gusts of wind by a wide and flexible awning, connecting the two towers together through a simple urban expression.
The way the volumes have been distributed has also enabled the creation of areas with a degree of suppleness not previously achieved, thus permitting total flexibility to lay the space out in any way desired.
This project thus represents integrated urban architecture benefiting from genuine sculptural elegance, which offers an extremely comfortable and optimal organisational tool and which is also optimal from an ecological point of view.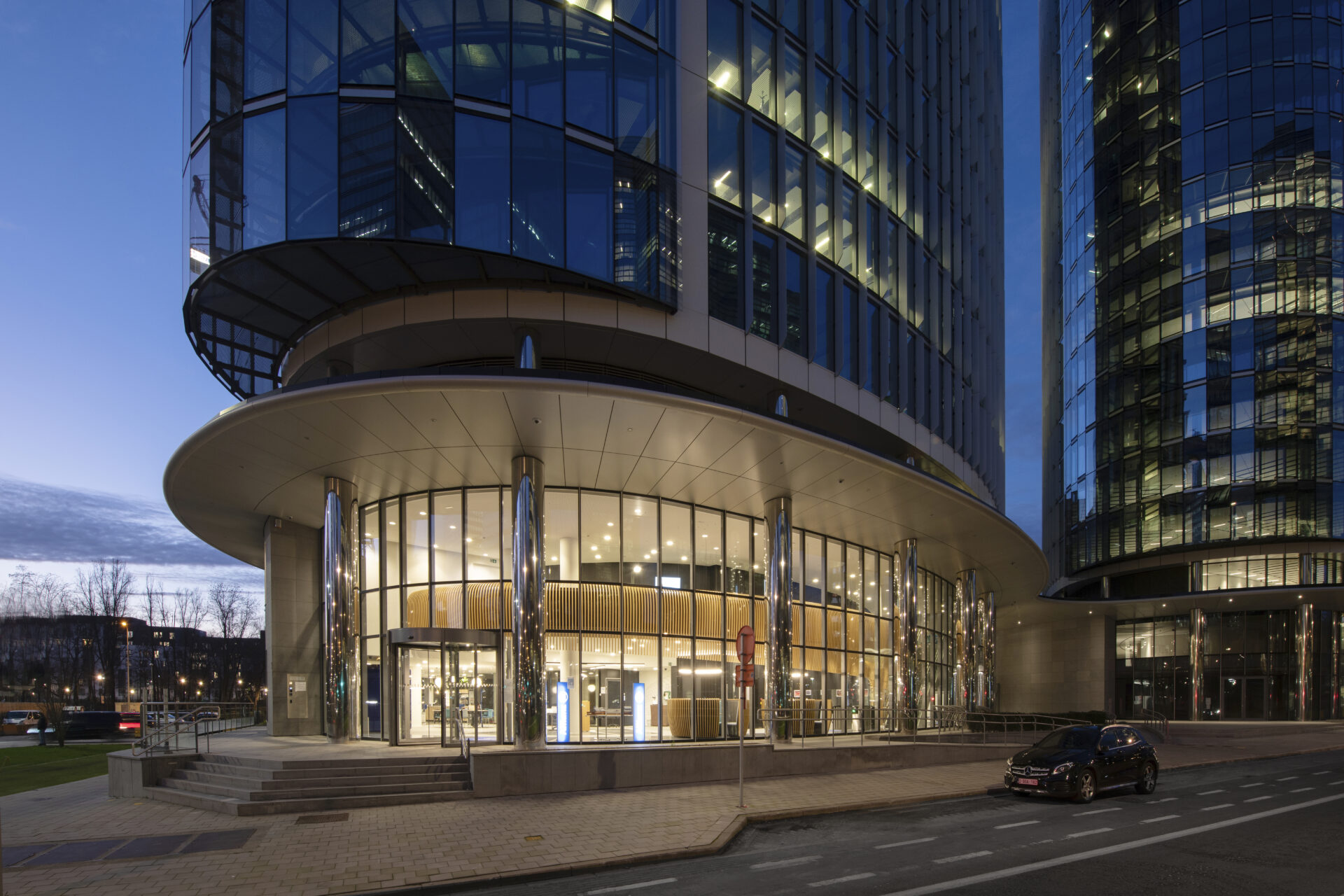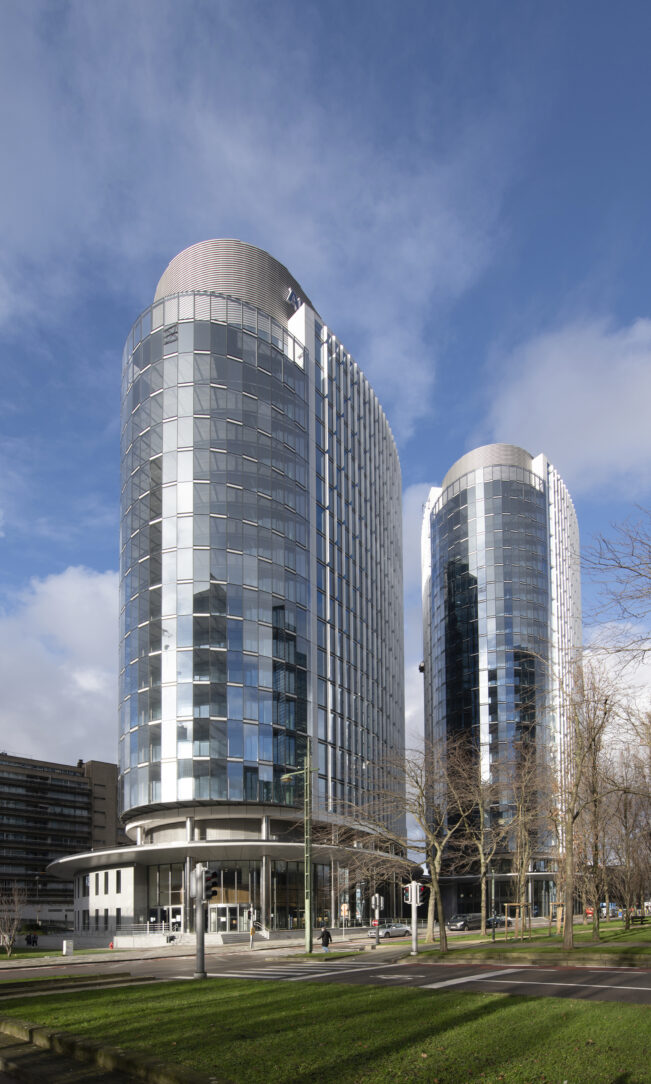 program
2 sister towers office building
client
Immobel
address
boulevard du Roi Albert II, 1000 Brussels Belgium
building type
work
status
completed
expertises

interior architecture

construction management

offices

brussels

size
61.882 m²
team
architect: assar architects
occupant: Allianz
engineers: VK group
facades: Kyotec